It's the most tempting time of the year. With the cookies baking and bellies aching, it's hard to behave, it's the most tempting time of the year! Yes, I sang that as I wrote it. While one of my favorite personal mantras is, "Moderation is for maintenance not weight loss," some of the oft bandied about, "It's all about balance" resonates much more with me during the holidays. In preparation of the certain calorie- packed blizzard headed our way, I put together some helpful tips for surviving the storm!
Holidays are days not weeks or months! You will be able to ring in the New Year without piling on unwanted pounds and still enjoy some of the special tastes of the season, if you think in terms of the actual days you are celebrating instead of a free fall from Halloween straight through to New Year's Day. Even with the best of intentions, I indulge on special occasions, but I limit the treats to that day. This can be challenging especially if you are hosting and faced with a week's worth of leftovers, so be sure to have healthier options that you can continue to enjoy in the days before and following the celebration. I also try to have the bulk of the day stick to my normal routine, which includes some sort of a workout and drinking lots of water. Every meal on the day of the holiday doesn't need to be a king's repast. Rather than thinking I'm "depriving myself," I focus on how I am avoiding that uncomfortable "I feel like I swallowed a bowling ball" feeling!
Mix up your sparkle! Cocktails are often a part of the holiday celebrations. How you choose to toast the occasion can literally be the difference of hundreds of calories and added fat. Overall, I would almost always prefer to eat, rather than drink, my calories. That said, when I do choose an adult beverage, I will go with a glass of wine or prosecco, preferably FitVine Wine as it has less carbs, sugar and calories, over some creamier choices like butterball shots, spiked eggnog or a white Russian for example. Alternatively, if I want a martini or mixed drink, I'll mix in some flavored sparkling water as well to reduce the overall calories of the beverage. When I want to avoid alcohol entirely, as I find, "Vodka leads to Oreos," or in the case of the holidays, it'll lead me straight to the dessert table, I mix up a sparkling mocktail which can be a mix of flavored sparkling water, a splash of your favorite juice (I tend to use cranberry, POM or blueberry juice) and some fresh lime juice.
BYOT: Bring Your Own Treats! If I am not hosting the holiday event, I always try to bring something I know I can enjoy myself. I tend to bring my somewhat famous guacamole and veggies, shrimp cocktail or a festive mango and pomegranate fruit salad. Holidays, like any other day, can take a wrong turn without some advance planning. Knowing that I can at least balance some of the more decadent options with a favorite lighter choice, puts the control in my hands.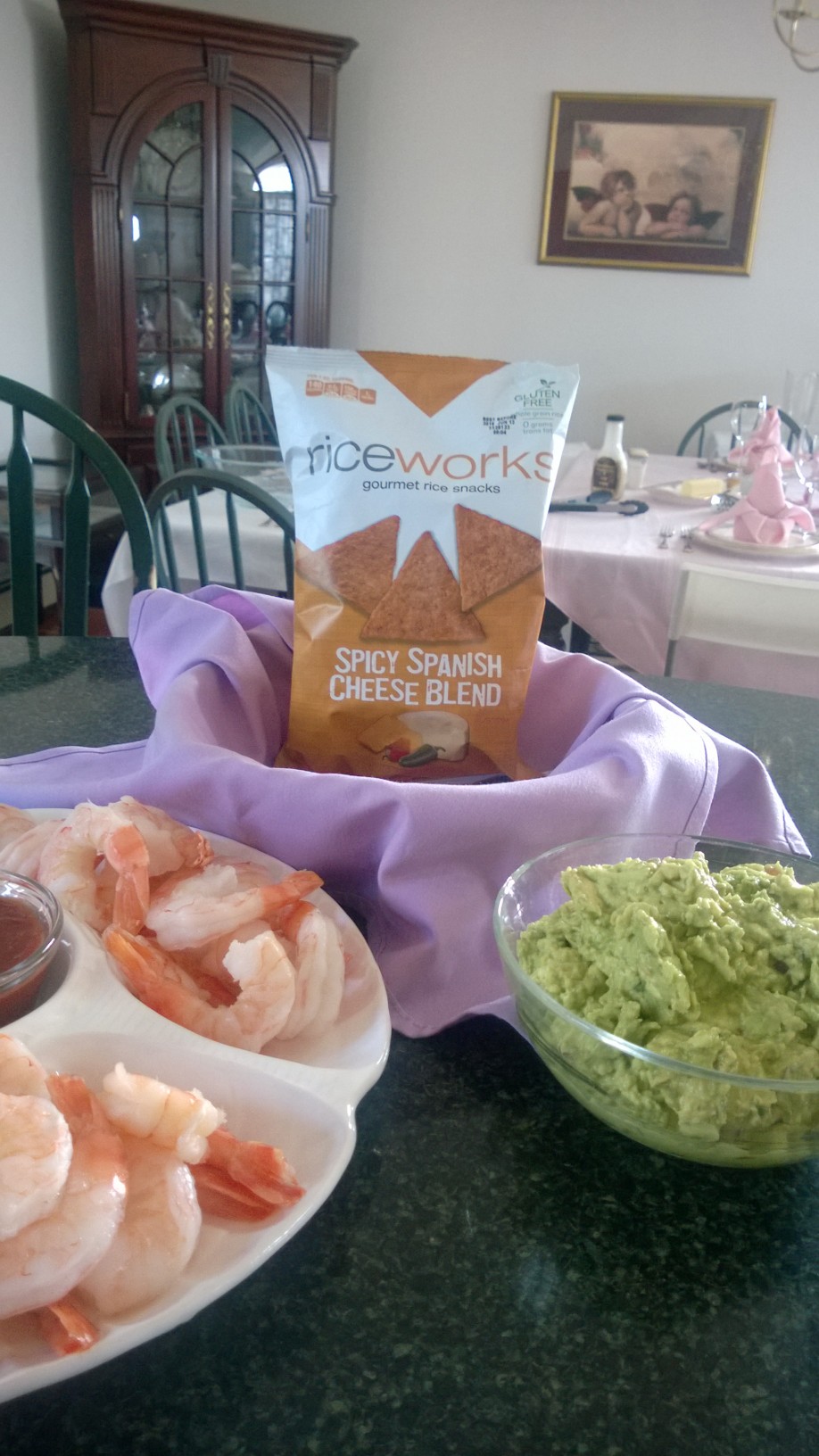 Eat this, not that! Deciding what constitutes a "worth it" is important to successfully navigate holiday fare. While I enjoy some things, I try not to have everything! There are some choices I kicked to the curb years ago and if there's a way to lighten up some of what I'm having so there's more flexibility for the things I want to splurge on, I will do that holiday or not. When I'm having dinner, I still try to load up my plate with a lot of salad and veggies and since giving up a lot of starchy carbs and bread, I'm not very tempted by the rolls or pasta choices. When I am hosting, it is much easier to plan the menu for things I love (like lobster and sushi on Christmas Eve) that leave room for the chocolate trifle or pecan pie! Even when I'm not directly in charge of the menu, I am in control of what I ultimately decide to eat.
Planks not spanks! Even with all the delicious tastes of the holidays, aim to stay on track with your workouts. Not only will you feel better and help burn some of the extra calories, but you are reinforcing your lifestyle habits.
With all the holiday madness, the workouts can certainly seem more challenging to fit in, however, you'll feel less sluggish, have more energy and stamina to shop till you drop and give yourself a holiday endorphin boost!
It's like I always say, "It's not about never having a cupcake, it's about not always having a cupcake." Wishing you all a very happy, healthy and fabulous holiday season!
Comments
comments