Our Built Bar review will outline the maco-nutrition of most of the bars and the best flavors to try. Plus get $10 off your first box when you buy online.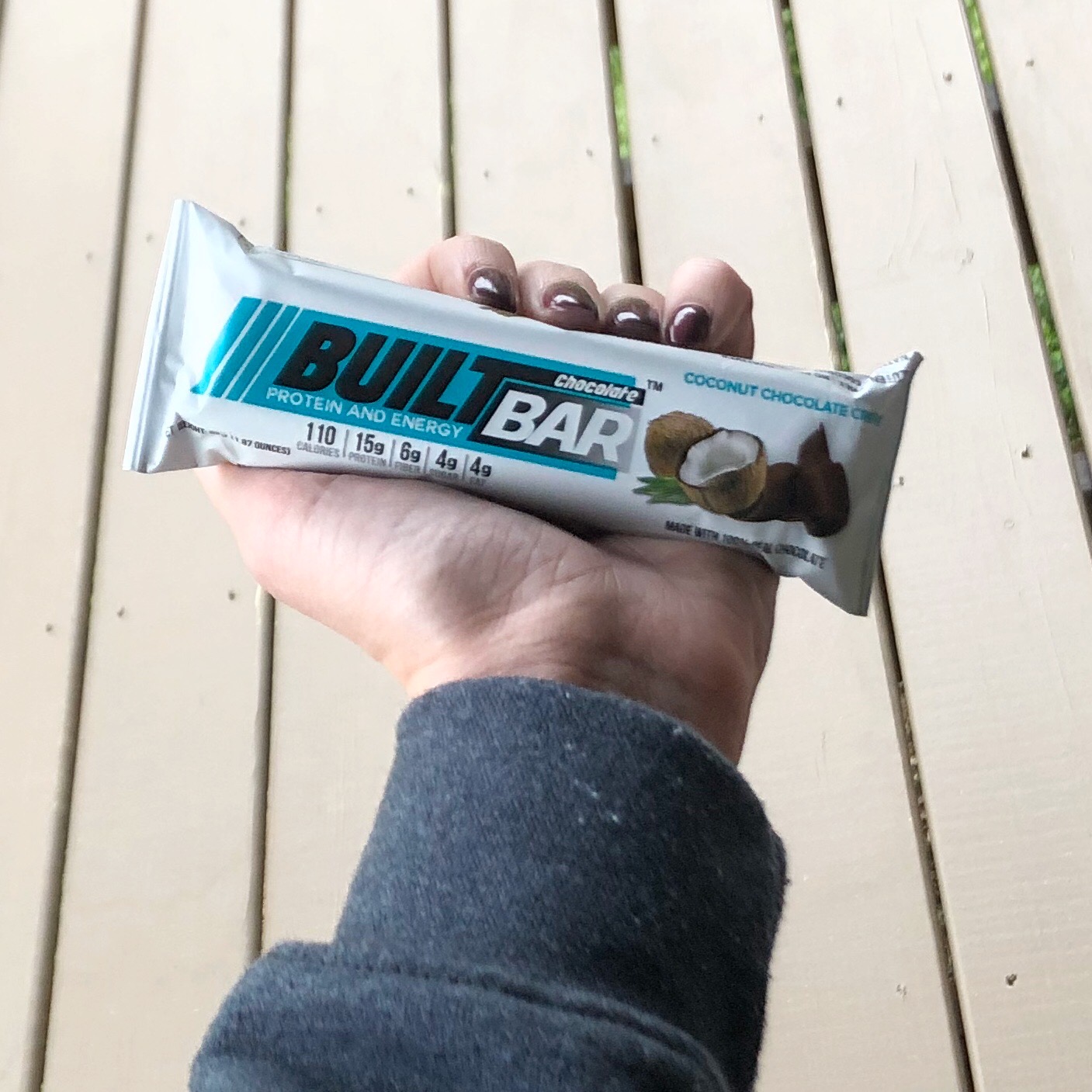 We're so excited to be guest blogging for Charlene today. We're a mother-daughter duo that focus on health and fitness through easy-to-make recipes and at home workouts. You can find us on SoreyFitness.com or more about our mindset and lifestyle on KimandKalee.com.
What are Built Bars?
Built Bars are a protein bar ranging from 110 calories to 170 calories. They're unique in their taffy-like center, as well as, being low in carbs, high in protein, and some flavors are also nut-free!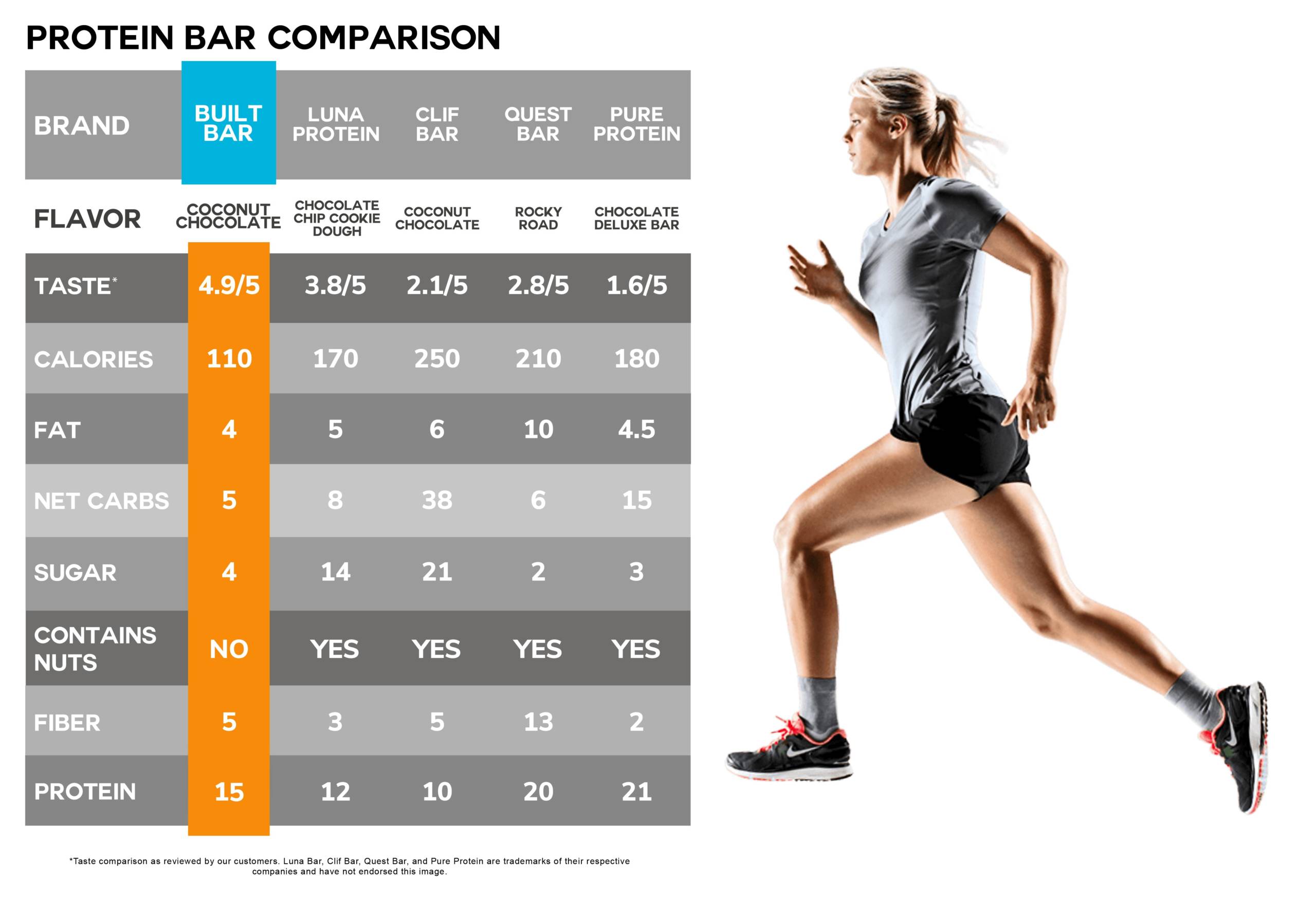 Why We Love Built Bars
We love that the bars don't taste chalky and are soft to eat. We also love their macros because they're easy to incorporate into our diet and grab on the go.
The bars are also gluten free, made with no preservatives, and no artificial color or flavors!
Built Bars Macro-Nutrition
Depending on the flavor, most of the bars are between:
110-170 calories,
15-20 g of protein,
6-7g of fiber,
4-7 net carbs,
and 4-5g of sugar!

Which flavors are the best?
Another thing we love about this specific line of bars is that they're always releasing new flavors.
We definitely have our favorites, but we also love having a variety!
Our favorite flavors are:
Coconut Almond – 130 calories, 18g protein, 5g fat, 7g fiber, 3g sugar
Orange Chocolate Creme – 110 calories, 15g protein, 4g fat, 6g fiber, 4g sugar
Mint Brownie Delite – 110 calories, 15g protein, 4g fat, 6g fiber, 4g sugar
Peanut Butter – 170 Calories, 20g Protein, 7g Fiber, 7g Fat, 3g Sugar
Peanut Butter Brownie – 170 calories, 20g protein, 7g fat, 7g fiber, 3g sugar
Which flavors should you avoid?
We recommend staying away from the fruit flavors. The cherry, banana, and vanilla all have a twang to them. We can't really eat any of those.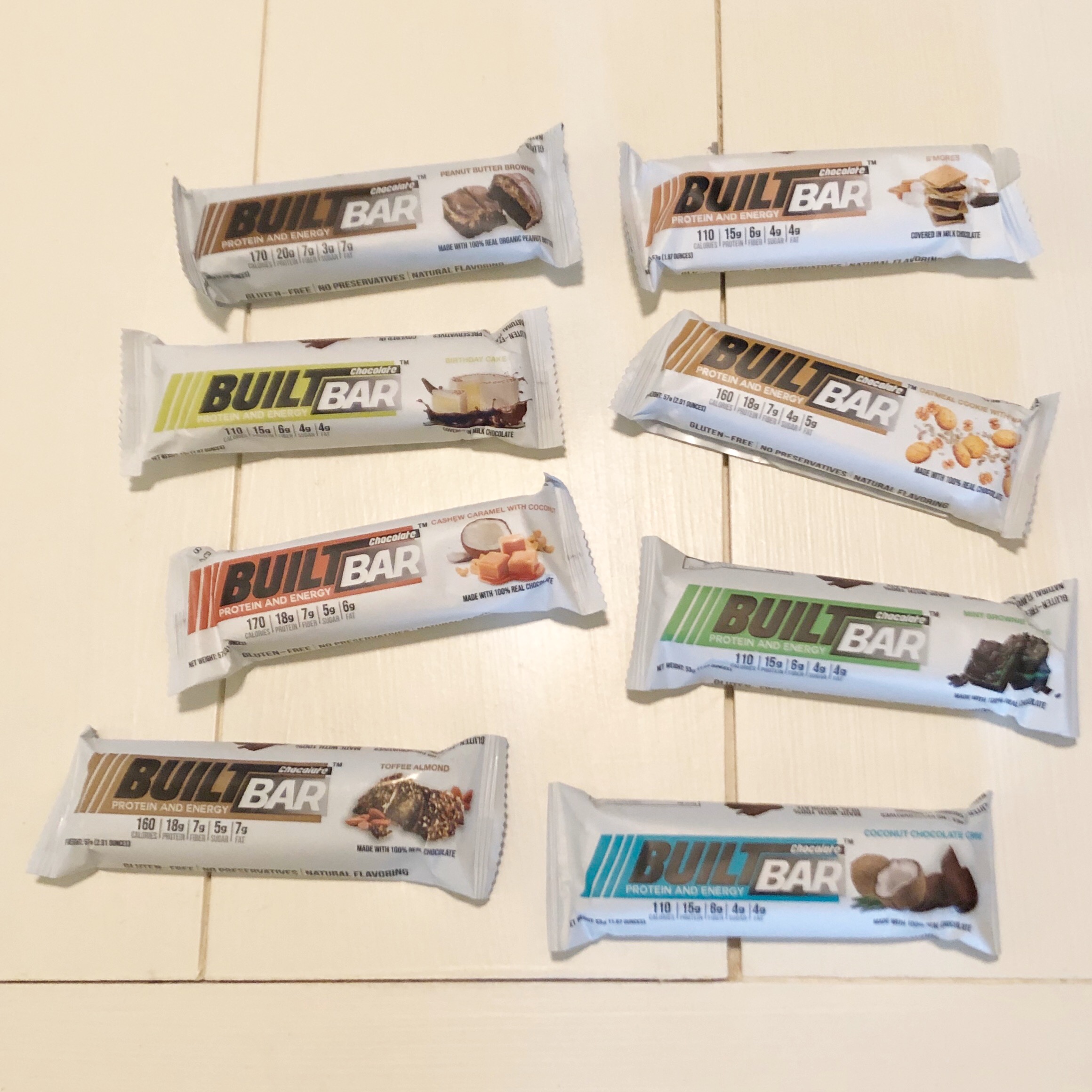 Where can you buy Built Bars?
Currently, Built Bars are available exclusively from their website.
We personally recommend the sampler box where you can pick 3 flavors out to try.
You can also save  10% off your returning orders.
If you end up loving the bars like we do, you can earn a discount when you order more than a box, as well as, cash-back to be redeemed on a future purchase as well.
Built Bar Coupon Code
If you're looking for a Built Bar Promo Code — ours is KimandKalee10**
**The Built Bars were gifted for this review, however the content of my posts and review are my own true opinions and are not influenced by any partnerships or collaborations. Some of the links in this post are affiliate links and if you go through them to make a purchase I may earn a commission. Keep in mind that I link these companies and their products because of their quality and not because of the small commission I may receive from your purchases. The decision is yours, and whether or not you decide to buy something is completely up to you.
A Final Note
The texture of the bars is different than any other protein bar we've tried. We love how chewy and soft they are (picture a sweet nougat or taffy), but if you try it and aren't crazy about that texture, try putting them in the refrigerator! They are great chilled too!
Comments
comments