"With the possible exception of your mother, you should be your own number one fan. There is no shortage of naysayers out there in the world, already hoping you fail…you don't need to be one of them!" is actor Johnny Wactor's philosophy when it comes to chasing what he wants. Johnny's fan base has been growing exponentially since making his dramatic debut appearance as Brando Corbin on ABC's daytime drama, General Hospital. Brando's first scene has him heroically rushing in guns blazing to rescue Carly Corinthos from a mob hit amidst a spray of bullets.
*Tell us about your experience of being cast as Brando on such a long running show and how familiar with General Hospital were you beforehand?
My agent first told me about the casting notice for the role of Brando Corbin and I was called in to read for the part by casting directors Mark Teschner and Lisa Booth, as well as several producers of the show, including Frank Valentini. I felt it went well and I was incredibly fortunate to get offered a part on such an iconic show with such a long and rich history. My grandmother always had her soaps, or "stories" as she called them, on the TV whenever I was visiting at her house, so I grew up with a familiarity of the storyline and characters. I also started to watch GH prior to my audition to get more of a current vibe of the show. It is exciting to play a character like Brando, who has some mystery to him. He seems to be someone who has experienced some past traumas, has made some mistakes, and is looking for a fresh start. It has been an amazing experience to get to work with such daytime heavy hitters like Maurice Bernard, Laura Wright, Steve Burton and Kelly Monaco, pretty much from day one.
 The role of Brando is interesting as he's involved, not only in the Corinthos family storyline by being Sonny's cousin, by saving Carly's life, and by agreeing to pretend to be Dev's father, but he found himself inadvertently involved in a potential love triangle with Molly and T.J.  It was surreal getting offered a contract role two days before production was shut down due to COVID-19.  It is exciting to be back on set and I look forward to seeing what is next for Brando.  I think the character's hinted at a troubled past, including substance abuse and PTSD, is rich with possibilities!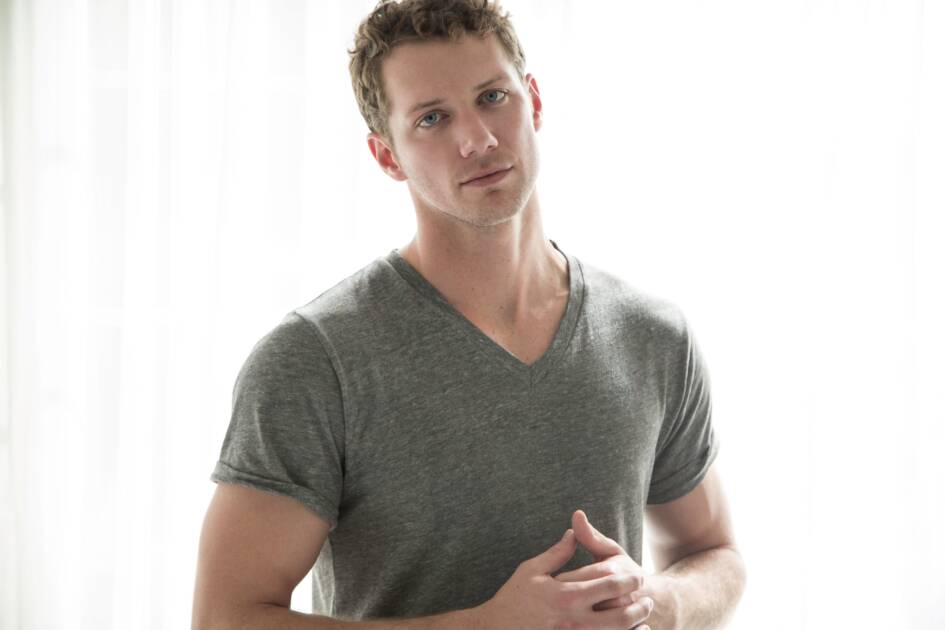 *Speaking of the quarantine, how did you spend your time?
I took advantage of the forced time off to pursue one of my other passions, rock climbing. I think the quarantine time was mentally draining for everyone. I found that getting to spend so much time outside rock climbing not only helped me stay physically in shape but was good for my spirit as well.
*What do you think has helped you the most in terms of pursuing a career in acting?
Maybe it is a naïve optimism, but my blueprint for success in anything I do is a firm belief in that, if I work hard, I am going to succeed. Whether it's being a working actor, rock climber, elite swimmer or any other challenge or path I pursue, I not only believe in myself, but truly put the work, time, and effort in as well. In terms of acting, I moved to Los Angeles eleven years ago and I cultivated the tools I thought would help me succeed. I continued taking acting classes with truly outstanding teachers (Amy Rogers, Todd Grantham, Melanie Jenkins, Jeannie Love Ferguson, Wayne Wilson, Elizabeth Mestnik, Richard Robicheaux, Ken Weiler, and Stuart Rogers), found greats agents (BRS Gage), and a manager (Immortal Artists), and acted in countless student films to get the experience as well as the material for a great a professional acting reel. I continued taking acting classes, found a good agent, and acted in countless student films to get the experience, as well as the material, for a great professional acting reel. I was also extremely blessed with an incredibly encouraging and supportive family.
*When did you know that you wanted to be an actor?
I fell in love with acting at a young age. I was five years old when I played a shepherd boy in my hometown in South Carolina's big Christmas play. By the time I reached sixth grade in school, I knew I wanted to attend a school for the arts. I applied for, and was originally accepted, for my work as a sketch artist. Once enrolled, I quickly realized the theatre arts program was the place I wanted to be, and I remember having to apply to transfer into an open spot. I remember the audition was with another student and we were told to act out a scene where the two of us were on a Ferris wheel. One of us was going to be freaking out and the other person was supposed to be calming the other one down. I went all in on my freaking out and was accepted into the program and have not looked back since. It was not until college that I filmed a television series, Army Wives, and began to think in terms of acting full time.
*If a fire broke out in your home, and you could only grab one personal thing on the way out, what would it be?
I would grab my father's urn. My dad passed away unexpectedly last month. As death often does, it reminds you how precious time is and how important it is to always tell the people in our lives we love them.
*What is something that people would be surprised to learn about you?
I think people would be surprised to know that I got my first role in the feature film Menthol despite having recently broken my jaw in an accident and had to audition with my jaw wired shut! It certainly was not an easy task to talk through clenched teeth, but I did not let that stop me. Eventually I was offered the role and thankfully, by the time filming had begun, my jaw was healed.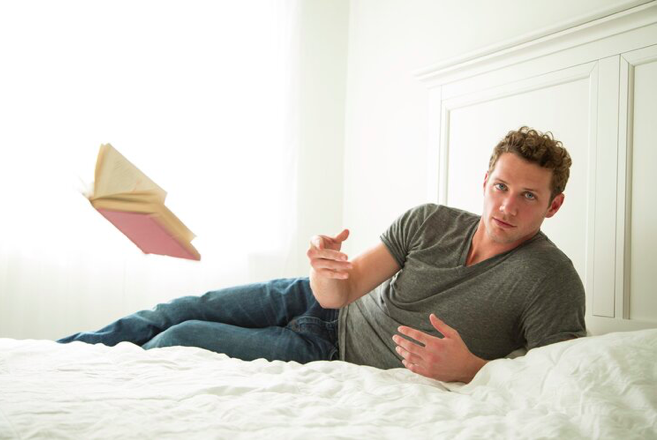 *What is next for you?
I have two fun upcoming projects coming out soon. I play a mentally ill young man suffering from hallucinations and PTSD in a three-part horror/thriller mini-series called The Passenger. It was a great experience as I got to work again with Diana Valentine, the same director who I had worked with on my Criminal Minds episode. The Passenger can be viewed on the streaming service UrbanFlixTV. For those who enjoy getting their scary on, I'm also starring in a very wild throwback 80's style horror short film called The Relic.
In addition to continuing my role as Brando on General Hospital, I am very much looking forward to being part of the upcoming film project, Supercell. Last year, I accompanied several of my friends on a 2500-mile journey of storm chasing through Colorado, Texas, Oklahoma, and Kansas. This adventure eventually spawned the idea for the upcoming film, and I am incredibly proud to be involved in this project as both an actor and producer. You can bet that, whatever opportunities come my way next, I will be chasing those as well and working my hardest to make them happen.
You can follow Johnny Wactor on Instagram at @JohnnyWactor and on Twitter at @WactorTractor
Comments
comments