"Never give up, you need to stay in the game!" is the mantra that Australian-American veteran actor and fan favorite, Tristan Rogers, has followed throughout his remarkable career. While perhaps best known for his role as the charismatic and fascinating super spy, Robert Scorpio, on ABC's daytime drama, General Hospital, he recently won his first Emmy Award for his role as "Doc" in the hit digital drama, Studio City, streaming on Amazon.
*Congratulations on your Emmy win and for the success of the Studio City! What has this experience been like for you?
Sean Kanan, who I have known for many years from working together on General Hospital, first proposed this project with a different title four years ago. The character of Doc evolved over the course of many discussions over that time, and much of Doc's backstory has still yet to unfold on screen. Doc's scenes with his children, Sam Stevens, played by Sean Kanan and Laurie, played by Sarah Joy Brown, are both heartfelt and compelling. Doc is battling cancer, and while his daughter is pleading with him to simply take his medicine, Doc shares his wish to embark on a bucket list of things he would like to do with the time he has remaining. When we filmed the touching scene between Doc and Sam about Sam's biological father, we knew we had something special. Unbelievably, this scene was shot in one take! When you create a scene exactly right like that, you know that you cannot improve upon it. I had been nominated for an Emmy a couple of times in my career, and it just had not worked out how I had hoped. Sean had been confident in the work I had done and was a driving force in submitting the material. It was an incredible experience to be recognized by my peers and I have been blown away with what we have been able to accomplish with Studio City.
*With the success of Studio City, will there be a second season?
Yes!  I think there is much more of this story to be told and think a second and possibly even a third season is likely.  It was a fantastic experience getting to work with such a talented cast and an incredible director, Timothy Woodward, Jr.   The format of the show with short episodes really designed to allow ease of viewing on your phone and to quickly capture the audience's attention is innovative.  We were, in effect, doing what Quibi is doing, before they were!  I genuinely believe that this format is the next evolution of soap operas.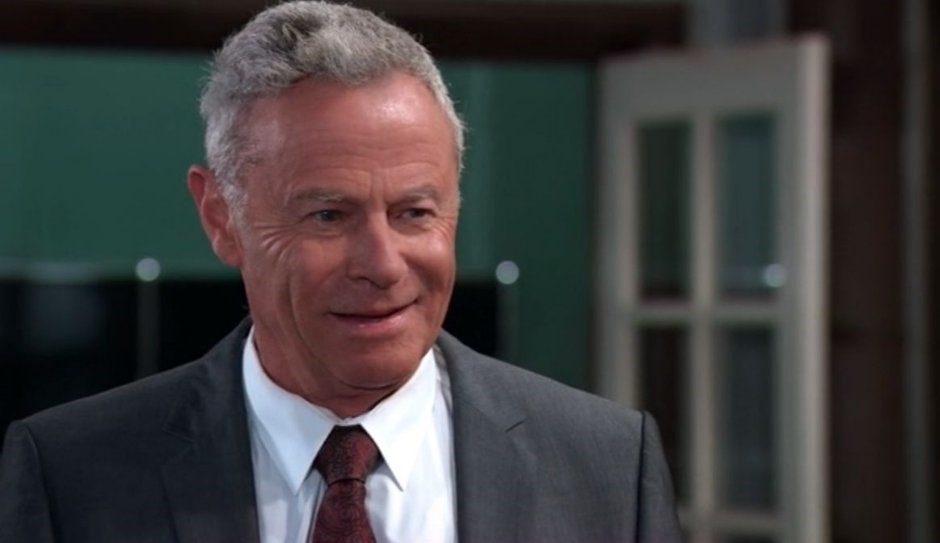 *Speaking of soap operas, what has it been like playing such an iconic character as Robert Scorpio on General Hospital literally over decades?
When I first came to the states back in 1980, I was working as a builder's laborer for a bit. I knew I wanted to pursue an acting career, but honestly, there was not a lot open to me with my Australian accent at that time. I finally was able to get an agent, and he urged me to go for an audition for what was originally slated as a two-day stint on General Hospital. After my audition, I had a gut feeling that I had landed the role but did not find out for certain until shortly before being asked to film. The role allowed for the creation of a character that was fresh and different for daytime television as a sort of intriguing James Bond mysterious type. As my character was involved with the incredibly popular supercouple, Luke and Laura, the fans really embraced my character and me. I was fortunate enough to have a scene at Luke and Laura's wedding with Elizabeth Taylor, and we developed a life-long friendship and worked together on many charity events over the years. The wedding featured the entire cast and remains as the most watched hour in daytime television. Being a part of such a wildly popular show at the time, came with sacrificing privacy and made it almost impossible for me to do something as simple as going to a store without security. Thank goodness it was a time without social media! While I would not trade a minute of it, I did not realize that this two-day shoot would turn into a role that would explode the way it had and one that I would play for decades.
*Robert Scorpio has had his own great romances, so which is the love of his life? Holly Sutton or Anna Devane?
I would have to say both. Each woman had a piece of Scorpio's heart. So much so, that the fans of the show would seem to have a difficult time accepting Robert with anyone else!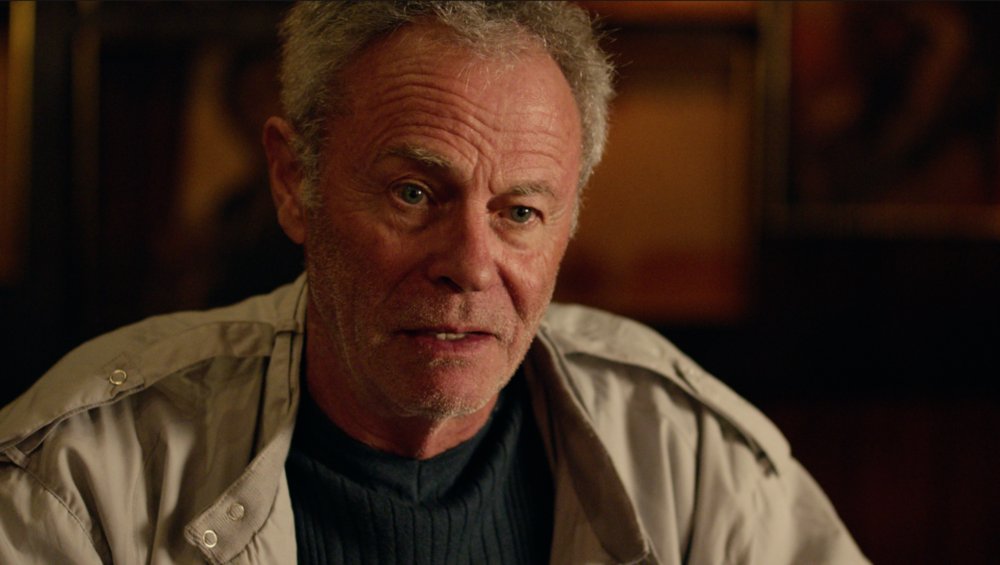 *What was your favorite storyline for Scorpio on GH?
The Ice Princess storyline was by far my favorite!  What an outrageously fun and goofy romp!  Anthony Geary and I developed a sort of Butch Cassidy and The Sundance Kid onscreen relationship by this point in the show.  Together, we introduced a slickness and comedic element to our segments not typical of the daytime television landscape, yet were still able to preserve the integrity of the storyline.  I think the fans really appreciated and responded to this chemistry. 
*Now that General Hospital is starting up filming again, what do you think that will look like in this COVID-19 era?
After essentially a five-month break from filming, I am more than ready to return to the set of GH! I do not think any of us know exactly what filming will look like on set, but I think we all realize that wearing masks and social distancing will be a new reality for some time. The cast and crew also will be undergoing COVID-19 testing.
*Speaking of the quarantine, how did you spend your time off?
Like the rest of the world…drinking!  Joking aside, I was fortunate enough to have a small group of friends that all agreed to quarantine and then not socialize outside of the group.  With several of them, I worked on a fun web series on YouTube, called, "6 Blocks Apart with Tristan Rogers & Friends."  We would chat over a cocktail with an array of different guests on a variety of interesting topics.  I always try to keep myself working, evolving, and engaged in new challenges.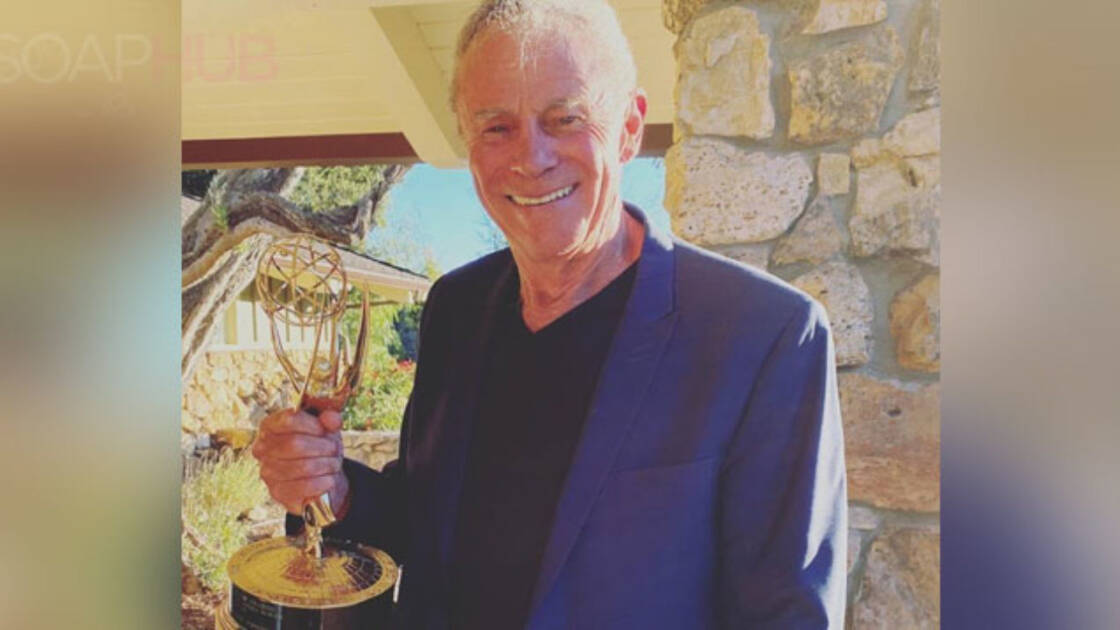 *Any advice you would give your younger self? What is next for you?
I would have taken the industry more seriously and taken more chances. I would have tried to stretch myself more creatively earlier. I feel as though I am in an exciting time of my life right now. I am old enough now to know that it is okay to give myself permission to go for it. If I had a formal bucket list, being cast in a good movie with an interesting role would be on it. Being nominated for an Academy Award would be a welcome entry on the list as well. Why not? We all only have this little piece of ground to cover, why not make it a fantastic ride? And I always like to say, "The ride's not over!"
You can follow Tristan Rogers on Twitter at @tristanrogers. Studio City is available on Amazon Prime and you can subscribe to 6 Blocks Apart with Tristan Rogers & Friends on Youtube.
Comments
comments