Laura Wright believes that you get everything in life that you ask for, just perhaps not quite in the way you imagined. The Daytime Emmy winning actress who portrays the unstoppable force of nature that is the larger than life character of Carly Corinthos on ABC's General Hospital, tries to appreciate that every moment is a gift. She explains that accepting that gift may not come without struggle, fear, or uncertainty, but she has learned that each moment is ultimately exactly as it should be.
Was there one person or event that changed the trajectory of your life?
Yes! I was twenty years old and living in Clinton, Maryland when a local talent agent called me about an audition. Up until that time, I really had only done some high school performances. I worked early mornings opening my parents' gas station and, later in the afternoon, managing a tanning salon. I was asking for details about the audition because I did not have a lot of extra time in my day, but the agent insisted that it was important for me to go. It was at a home in town and there were about twenty-five girls called in to audition for a role on the daytime show, Loving. I literally snuck in some time at the beach after my audition, in between my two jobs. When I got back to the car, my agent told me they had been trying to reach me and that I had been called back for a screen test in New York. I remember my mother driving me to the airport and we both got emotional when she simply said, "I know you're not coming back." While, of course, I did go back to visit, mom was right, as getting the role as Ally Rescott on Loving changed my life. I honestly believe there is a plan for our lives and that every moment is as it is supposed to be.
As the fourth actress to portray the role of Carly Corinthos on General Hospital, did you have a sense that you would be creating an iconic role that you would go on to play for years to come?
When I began to play Carly, I moved literally across the country, from New York to Los Angeles. It was a big life change and I didn't have time to think of it in those terms. I knew that I could do great things with such an interesting character and I just dove into the work. There was a sizable amount of dialogue for Carly and I just did my best to get through each scene and day. I think events in your life build upon each other and I believe I began playing Carly at the exact right time in my life… and in hers!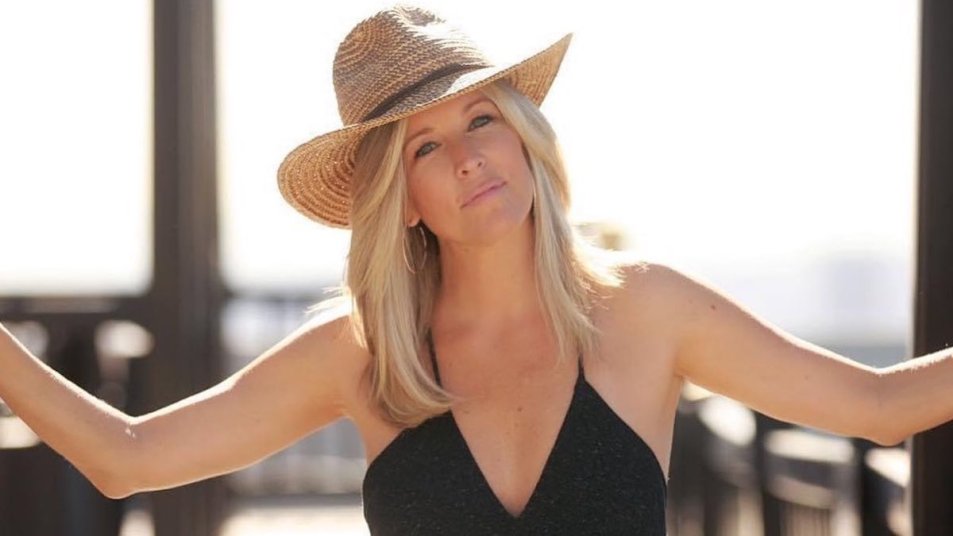 What storylines on General Hospital have been some of your favorites over the years?
The scenes of dealing with the death of Carly's son, Morgan, and the return of Jason, Carly's best friend, are examples of the work I'm most proud of. They were intense and emotional scenes. I also enjoyed when Jax and Carly first got together romantically. One of the funniest storylines for me was the evil eye necklace that Franco gave to Carly, and Roger Howarth and I kept laughing about how enormous the necklace was!
What is your relationship like with your castmates?
I adore working with Eden McCoy, who plays my daughter, Jossyln. She is such a talented young lady and an accomplished beach volleyball player, and I love getting to watch her games whenever I can. It has also been great working with my boyfriend, Wes Ramsey, although we don't typically have many scenes together. My relationship on screen with Sonny and Jason is as much fun as it looks and it's similar to my connections with Maurice and Steve. We have a genuine friendship and so we are supportive of each other and there is a trust among the three of us. We listen to each other and take care of each other. I am so fortunate to get to work with such a great cast and crew over all these years.
Any thoughts on the popularity of "the moss" in Carly's kitchen?
It is so interesting and fascinating on some level as to what the viewers and fans focus on. It really is just a plant that can live in the studio. We laugh a bit about it on set as it has taken on a life of its own. Who knows, maybe the moss will get its own storyline one day!
Do you think Carly and Jason will ever be a couple or will they just stay the closest of friends?
Steve and I joke with Maurice all the time that Carly and Jason will be a couple the second that Maurice is no longer on the show. It's just some light-hearted banter between the three of us. Short of that, I believe the friendship and trust dynamic between the three characters is too important to the three of them to go there.
If you could play any other role on General Hospital, what would you choose?
I would still want to pick Carly! If I had to choose another role, I would say, Anna Devane. It would be fun to play a spy or a cop-type character.
The fans seem obsessed with your hair, any tips you would like to share?
I wish I could share some magic secret, but I credit lucky genetics!. I got my grandmother's thick hair. I don't wear any hair extensions and I honestly use Suave Shampoo. When I wear my hair curly, I use curl cream from Garnier. I also think eating healthy truly helps!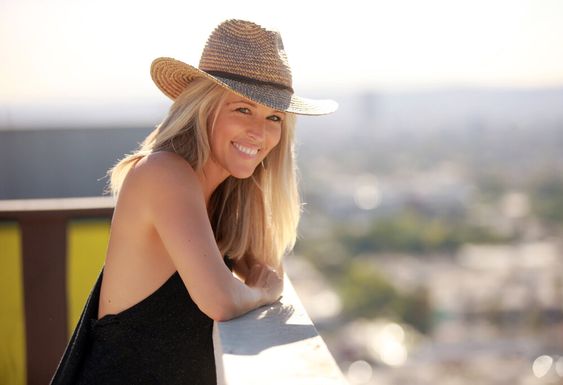 What advice would you give to your teenage self?
I would have a lot to say! I would tell my younger self to travel and learn as much as possible. I'd tell her not to worry about boys! I would share with her how important it is to focus on self-care and self-love. I would tell her to appreciate fitness and enjoy healthier food choices earlier. Perhaps, most importantly, I would tell her to learn to say no!
How did you spend your time during the quarantine?
I really do try to look at everything as a gift. The down time gave me the first real break I have had in the past thirty years. At first, Wes and I spent some time hiking, but then the trails got shut down in California. Wes and I enjoyed doing some puzzles together and binge watching a lot of shows like Ozark, Chicago P.D. and Succession. I also put my air fryer and Instant Pot to a lot of good use as I experimented with many new recipes. I did a lot of meditating and reading. A good book can profoundly impact your life. Two of my favorites are The Four Agreements by Don Miguel Ruiz and New Earth by Eckhart Tolle. I was ready to return to work, though, and it has been wonderful to be back on set!
Do you have a mantra?
Whenever I am facing anything challenging, I tell myself, "I can handle this. I got it!" I passionately believe that you are what you say you are. If you say you feel tired and terrible all the time, then that is your reality. Being grateful, and taking responsibility for your thoughts and actions, gives you the power to create the life you want. Much like the character of Carly, I really try to tune into and trust my instincts!
You can follow Laura Wright on Twitter at @lldubs, on Instagram at @welcometolaurasworld, and on Facebook at @officiallaurawright
Comments
comments