While most people focus on the importance of having a safety net, Canadian born and raised actor, Dominic Zamprogna, believes that this is the kind of thinking that stands in the way of your success, particularly as an actor. Dominic feels that, when you have enough faith in yourself to pursue your dreams with no Plan B, exciting things start to happen for you. Dominic returns in dramatic fashion to the ABC daytime drama, General Hospital, much to the delight of fans, to reprise his role as good cop and devoted Yankees fan, Dante Falconeri.
What has it been like returning to the set of General Hospital after being away from it for a couple of years? Does it feel like you are picking up right where you left off?
I had played the role of Dante for ten years and, after being away for a while, I started to see pictures and comments on social media from my General Hospital castmates and I had this feeling that my team was out on the field without me. I started to realize how much I had missed it. It has been great to be back with everyone, especially after the quarantine, and I have really been enjoying the intensity of the storyline with Dante dealing with PTSD. As an actor, I find delving into the darker and more complex parts of your character fascinating. I was extremely proud of the work Lisa LoCicero (Olivia Falconeri, Dante's mother) and I did in one of my first scenes since returning, where she is pleading with me to open the door. It was a powerful exchange between mother and son, and you can tell by how strongly the fans reacted that it stirred up strong feelings.
Speaking of the quarantine, how did you spend your time?
I got to spend some quality family time with my wife, three daughters and three dogs. I tried to use the time constructively. I took the time to devote myself to some voice and acting classes. I also worked on a fun project with a longtime friend on a YouTube series called, The Together with Mr. Smith Quarantine Special. It is a modern-day Mr. Rogers type program for children, and I played the Dew Worm Hunter and Gordon Nibble Bottom characters. Like everyone else, I also enjoyed getting to watch some TV, something I don't have a lot of time to do when I'm working. I particularly enjoyed getting to watch New Girl, Hannibal, The Last Dance and The Boys.
What is something that would surprise your fans to learn?
That I had previously auditioned for the role of Juan Santiago on General Hospital, many years before being cast as Dante.  Years later, I was living in Toronto in 2008 and had recurring roles on Stargate and Smallville, when my manager, who was a big fan of General Hospital, told me that there was a casting call for a role that they had been searching for a while.  I sent in a tape and then was called out to do a screen test for the role of Dante Falconeri.  I got the role and then moved my family out to Los Angeles.  People may also be surprised to know that I took ballet, tap and jazz dance until I was a teenager.  My parents owned a dancing school and they were both talented performers and dancers.  I always remember loving watching my parents dance together at weddings or other parties.  It was truly a mesmerizing sight!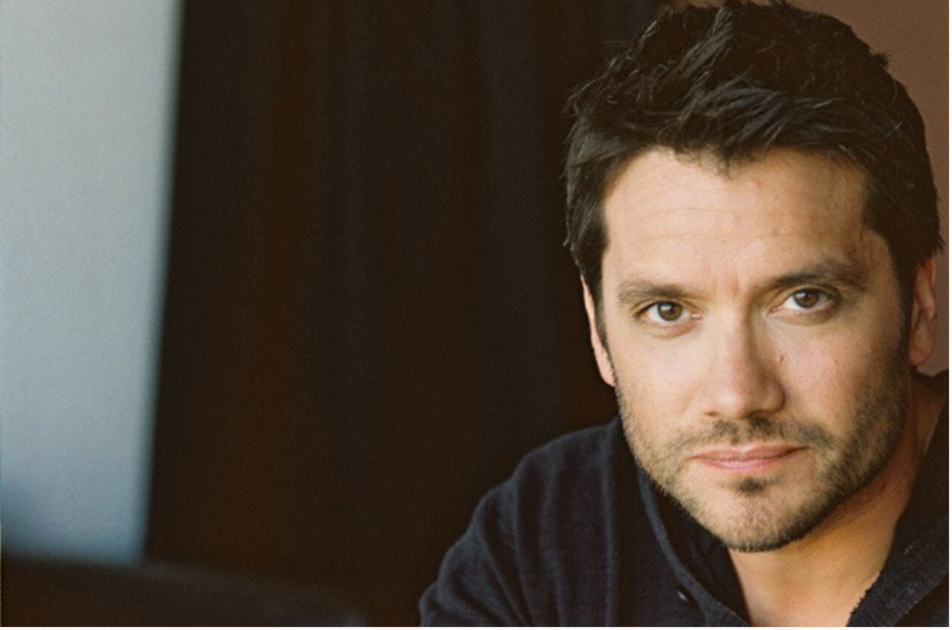 Are you really a New York Yankees fan?
While Dante may be a Yankees fanatic, I am a Toronto Blue Jays fan!
What is one of your most treasured material possessions?
My father's sports trading card collection that was handed down to me is one of my prized possessions. While there are all kinds of amazing cards, there is a Bobby Orr rookie card that's the crown jewel. There may or may not be some New York Yankees cards, but I will neither confirm nor deny this!
What was your favorite storyline for Dante?
I really enjoyed the "Sonny What If" episode that was done for Maurice Bernard's 25th anniversary on the show. It was interesting to showcase a completely different side to Dante and portray him as a mobster instead of as the good guy cop. I am also very much looking forward to Dante's current storyline unfolding with his battling PTSD and the struggles he will soon face when he returns home to Port Charles. I think it will be interesting to see how he is able to reconnect with Lulu and his family.
What advice would you give your younger self?
Looking back now, I would also tell my younger self to learn Italian and to continue with tap dancing lessons. I would tell my younger self to believe my mother when she would tell me that things truly do happen for a reason and that that reason is not always readily apparent. I would explain that when one door closes, a window may open but, even if it does not, that the door is not necessarily locked! I would tell myself that rewards come when you put in the hours and the hard work. Success comes when you focus your strength and energy on your Plan A goals and that it's not a bad thing to "quit your day job."
You can follow Dominic Zamprogna on Instagram at @thedominator1979 and on Twitter at @dom_zamprogna
Comments
comments