By Charlene Bazarian and Angela Campos
Enjoying a festive cocktail as we approach the holiday season doesn't have to wreak havoc on your healthy lifestyle goals. What you choose to pour in your glass to make your spirits bright can go a long way to letting you have your bubbly and drink it too! Top off your cocktails with some colorful, eye-popping garnishes and enjoy! You can still lighten-up while enjoying these handcrafted libations.
*Skinny Strawberry Lime Mojito by Venetian Moon Ristorante & Martini Bar
This creative spin on a mojito is easy to make. Festive red and green garnish is sure to get you in the holiday spirit and it'll feel like you're splurging without the day after regrets!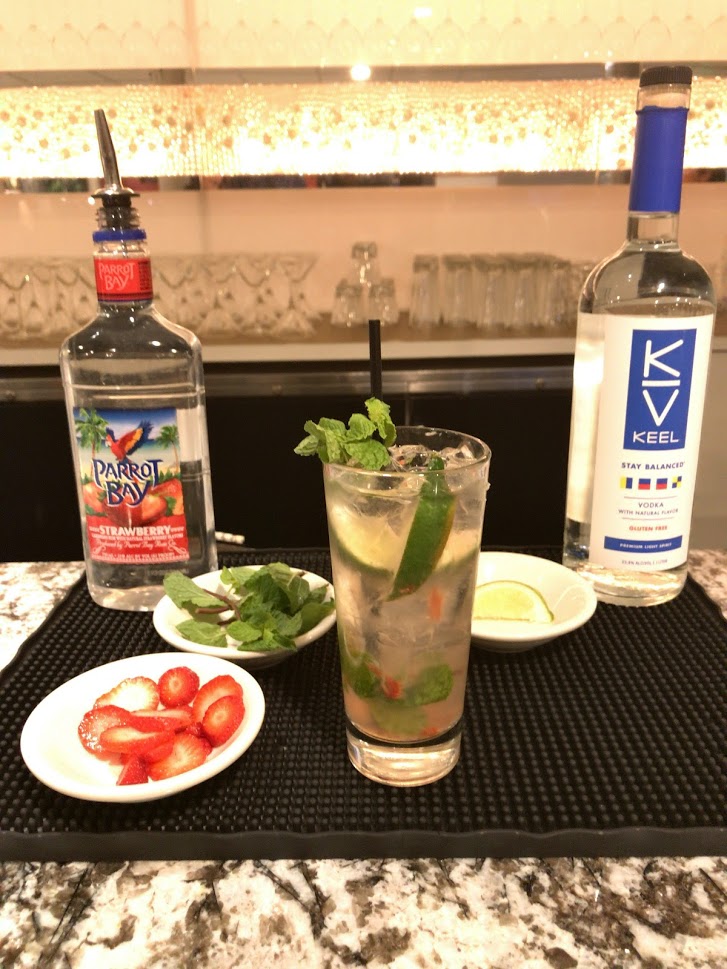 Ingredients for one serving:
1 Ounce Strawberry Flavored Rum (Parrot Bay or similar)
1 Ounce Reduced Calorie Vodka (Keel Vodka or similar)
Sliced strawberries
1 lime cut into wedges
A couple of sprigs of fresh mint
Sparkling Water
Instructions:
1. Fill a cocktail shaker with a few slices of fresh strawberries, two wedges of lime, and the sprigs of mint, then muddle the fruit in the shaker.
2. Squeeze another wedge of lime over the muddled fruit. Fill with ice.
3. Add the strawberry flavored rum and the reduced calorie vodka, cover, and shake.
4. Pour into a Collins style glass and top off with sparkling water.
*Low Sugar Sparkling Wine Punch by Fitvine Wine
Entertaining?  This "make ahead of time" punch is an easy recipe to wow your guests and toast to your healthy lifestyle!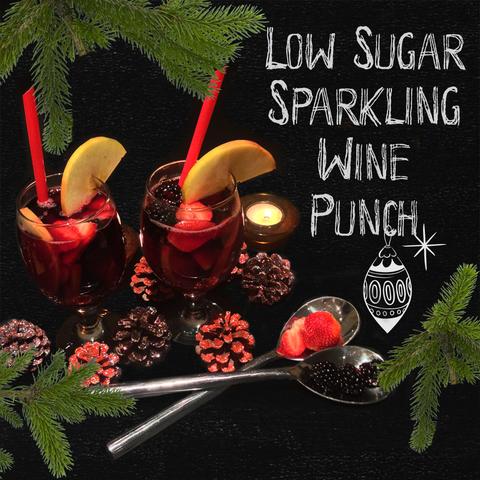 Ingredients for a pitcher for multiple servings:
2 medium honey crisp apples (sliced or chopped)
1 cup sliced strawberries
1 cup unsweetened cranberry juice
2 packets of Stevia
1 Bottle FitVine Wine Holiday Red Wine or other Syrah or Petite Syrah Wine
1 cup sparkling water
Instructions:
1. Put all ingredients (except the sparkling water) in a punch bowl or large pitcher.
2. Stir and refrigerate for 3 hours.
3. Pour over ice into glass and add a generous splash of sparkling water.
*Cucumber Melon Vodka Cocktail
This refreshing Cucumber Melon Vodka Cocktail is made with just 4 ingredients.  Enjoy a delicious blend of muddled cucumber, low calorie lemon-lime soda, and melon flavored vodka poured over ice. It's the perfect light drink to enjoy during the holiday season!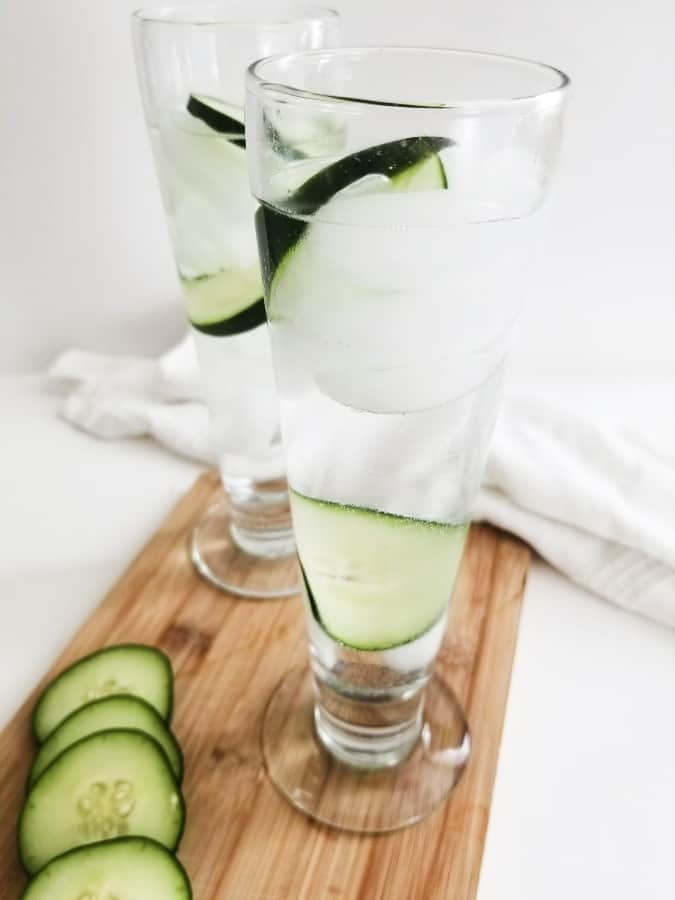 Ingredients for 1 serving:
Ice
2 oz melon flavored vodka (Le Melon by Grey Goose or similar)
1 cucumber, peeled, seeded, and sliced
4 to 5 oz low calorie lemon lime Soda (Diet Sprite or similar)
Instructions:
Peel a cucumber, cut it in half lengthwise and scoop out the seeds.
Then slice it into 1/2-inch-thick pieces and place about 10 slices in the shaker.
Press the muddler gently against the cucumbers to release their flavor, taking care not to pulverize the cucumber. If you do not have a muddler, you can use the back of a wooden spoon.
Next, add in 2 ounces of melon flavored vodka, such as Le Melon by Grey Goose or similar to the shaker.
Shake gently to combine the muddled cucumber and vodka.
Add several ice cubes to a tall glass. Strain the prepared vodka-cucumber mixture into the glass.
Add in a few pieces of freshly sliced cucumber. Top off with soda and enjoy!
*Vodka Cranberry Orange Juice
This handcrafted Vodka Cranberry Orange Juice drink is an enjoyable twist on a classic cocktail! It's the perfect adult beverage to enjoy at a holiday brunch. The drink is easy to make with just 4 simple ingredients including the homemade cranberry ice cubes.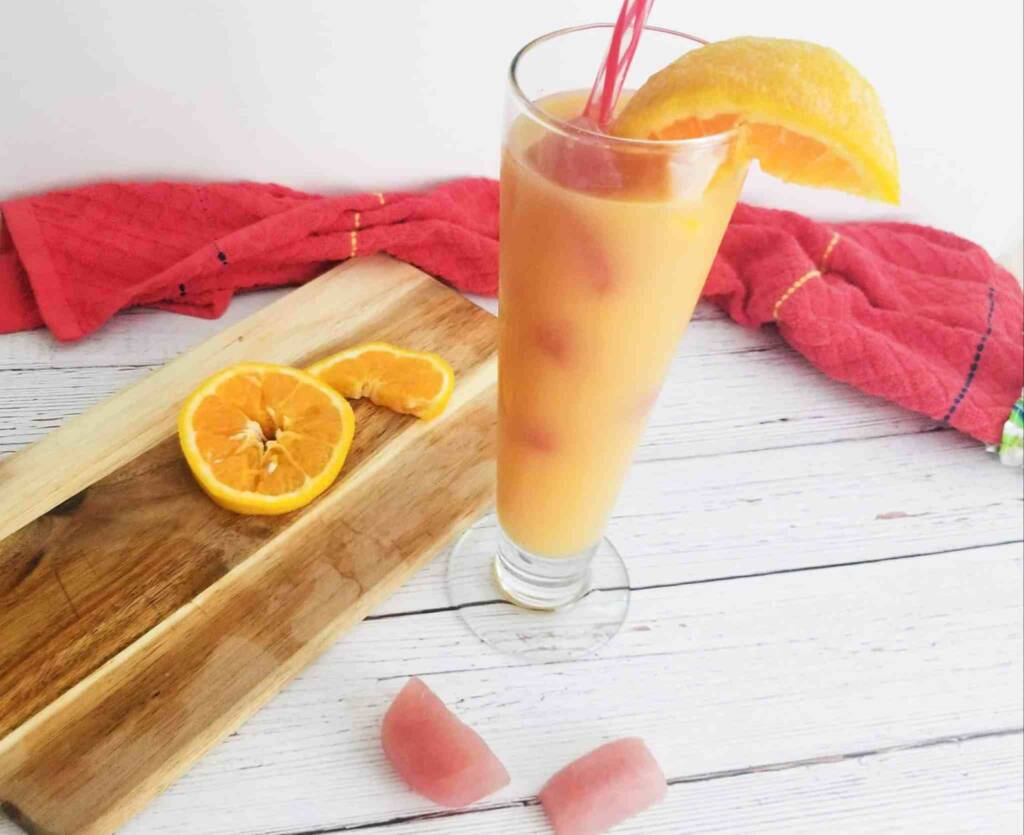 Ingredients for one serving of cocktail and one tray of ice cubes:
11/2 cups cranberry juice
1/2 cup orange juice
2 oz vodka
3-4 oz orange juice
Orange slices and fresh cranberries for garnish
Instructions:
In a pan or mixing bowl, combine 1 1/2 cups of the cranberry juice and 1/2 cup of orange juice.
Mix well and then pour into ice cube trays and place in the freezer until frozen. (6 hours or overnight)
Once the orange cranberry ice cubes are frozen, continue to make the cocktail.
Add 4 to 5 ice cubes to your favorite cocktail glass.
Add vodka and orange juice.
Garnish with orange slices and fresh cranberries if desired.
*Holiday Berry and Gin Spritzer
A delicious blend of muddled berries, gin, rose′ wine and lemon seltzer water, served over ice creates a beautiful, light beverage perfect for any festive occasion.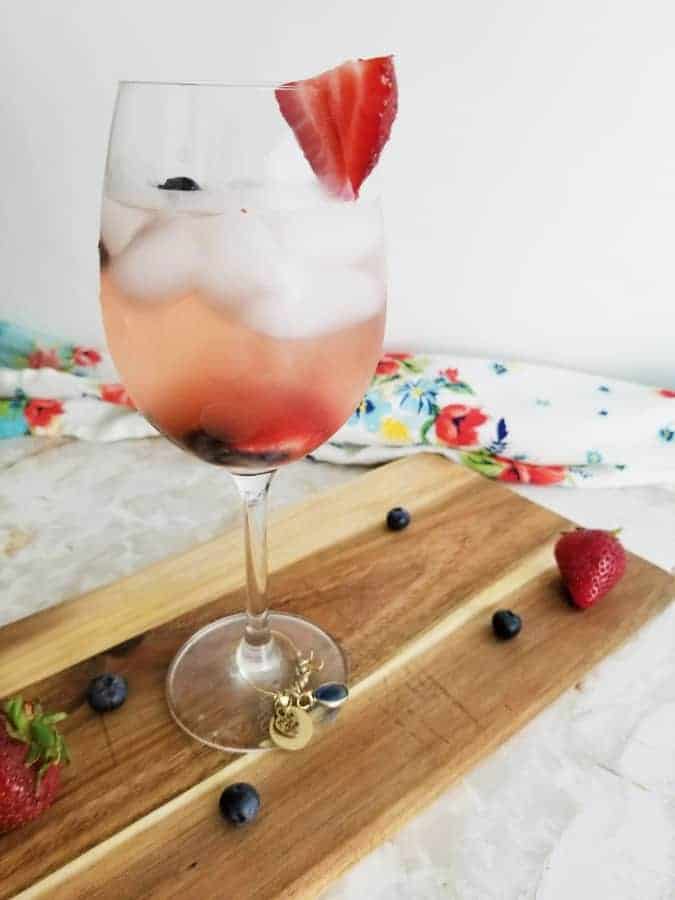 Ingredients for one serving:
5 blueberries
1 strawberry
Ice
2 oz gin
2 oz Rosé wine (You can use Fitvine Wine Rosé for a lower sugar/lower calorie option)
2 oz lemon Flavored Sparkling Water
Instructions:
Add fresh strawberry and blueberries to cocktail shaker and muddle the berries
Add gin and Rose wine
Fill the cocktail shaker with ice and gently shake.
Place a few ice cubes in a glass and strain the drink from shaker into the glass.
Top with lemon sparkling water and stir.
Garnish with fresh strawberry and add a few additional blueberries to glass, if desired.
Be sure to keep the ingredients for these light cocktail recipes on hand this holiday season. These guilt-free beverages are easy to make, taste delicious, and you can raise a glass to your health! Cheers!
Comments
comments