Josh Swickard loves that life is unpredictable and that each day brings its own surprises. Swickard portrays the handsome and heroic police detective, Harrison Chase, on ABC's General Hospital. Sitting down with Josh, he shares with us his journey from the Midwest to Port Charles.
Are you originally from Los Angeles?
I grew up in Springfield, Illinois. I always tell people that it is a great place to be from! It was everything you could hope for in a hometown. We had a barn, a cornfield, and our neighbors even had horses.
Did you always want to be an actor?
My parents were both performance majors in school, so it was sort of a family prerequisite to be exposed to the arts. I grew up singing and playing piano, but eventually started playing the drums. After high school, I moved to Chicago. I attended DuPage College and majored in accounting. I figured that would be a good thing to learn. I did some modeling and catalog work and eventually started working with an acting coach. My acting coach asked me if I ever considered moving to Los Angeles, and I did just that. I rented a room from a truly kind woman through a Craigslist ad and began taking acting classes. My first real role was on Disney's Liv and Maddie. It was supposed to be a one time appearance as sort of the jerk at school but turned into multiple appearances.
How did the role of Harrison Chase on General Hospital come about?
I was filming the Netflix movie, Roped, in Northern California, which is when I met my wife.  I received a call about an audition for a different role on General Hospital. I flew back to Los Angeles for the audition and then returned to filming.   I hadn't heard anything and just assumed I didn't get it.  About four months later, I got a call that there was a new cop coming to Port Charles and would I be interested in playing a different role as a police officer.  I am incredibly grateful for this opportunity and for the amazing actors I get to work with every day.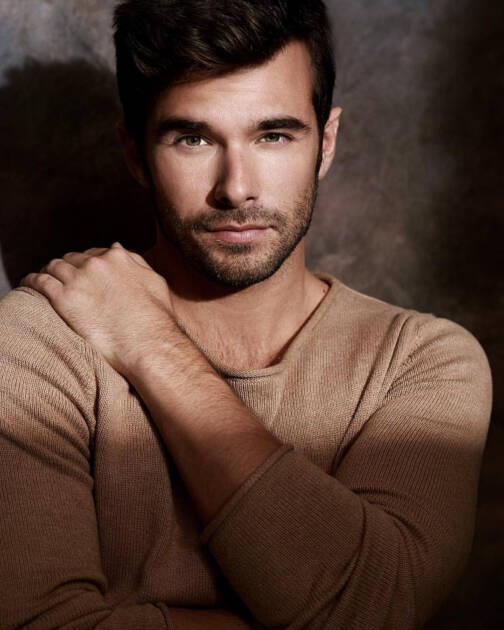 Speaking of your co-stars, you seem to have a great rapport with them. What is it like on set working together?
I am incredibly fortunate to get to work with such an amazing cast and I've really enjoyed working with everyone. Chase is in a lot of scenes with Willow, Sasha and Michael, and there is a great chemistry between all of us. I have recently started filming scenes with Kim Delaney, who was cast as Chase's mother, Jackie Templeton. She is an absolute boss!! We had an instant mother/son connection and I am really looking forward to seeing their story unfold.
In terms of Chase's storyline, as there seems to be a history between your brother, Finn, and your mother, do you think they will explore Finn actually turning out to be Chase's father and not his brother? Also, do you think there will be a new love interest for Chase, or do you think he will eventually get back together will Willow?
Of course, it is a soap, so you don't really ever know for sure, but I think, or at least hope, that Finn and Chase will remain brothers. I think Michael Easton and I have really developed a great brotherly relationship between our characters. As far as Chase's love life, I think the writers could go in several different directions. I think the fans and I have our suspicions about Chase's next romance and an ultimate reunion with Willow, but we will just have to wait and see.
If you could get the answer to one question about what your future holds, what would you ask?
I honestly would not want to know. Each day is as it should be… a surprise. I prefer to live my life seeing things coming as they are.
If you could give your younger self some advice, what would it be?
I know many people would probably say that they would tell their younger self to cut themselves some slack and loosen up more.  I, on the other hand, would say to give myself a little less slack!  I would tell myself to go to bed earlier, to drink a bit less, to save at least 20% of my income, and to invest in Amazon stock!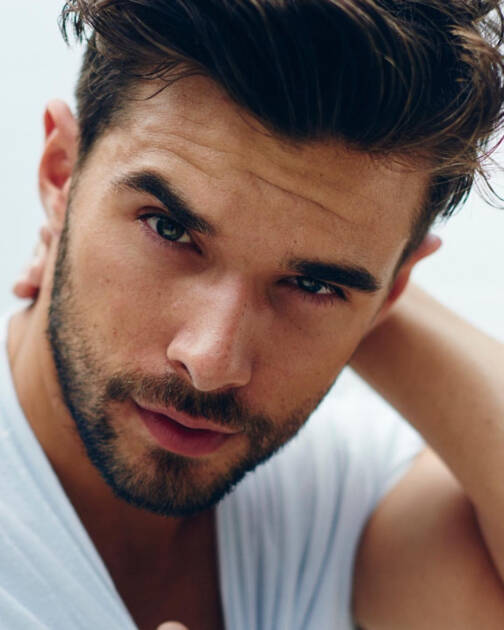 What would you say are the words you try to live by?
I begin each day by saying, "This is the day the Lord has made; Let us rejoice and be glad in it."
What is something that would surprise your fans to know about you?
That right up until COVID-19 hit, I worked as a SoulCycle instructor on weekends.
How did you spend your down time during the quarantine when General Hospital was on a hiatus?
It was a refreshing change of pace to have some down time. I enjoyed getting to read more. I spent a lot of time working out and my wife and I did a cleanse. We also got a chance to work on our culinary skills as we did a lot of cooking together. While I really enjoyed the break, I was itching to get back to work and am grateful to be back.
What is a prize possession of yours?
A framed photo I have of me and my grandfather. He has been a tremendous influence in my life and is my confidant and accountability partner. My grandfather was even the best man at my wedding.
What is on the horizon for you?
I am really looking forward to the streaming release of, A California Christmas, a film that I worked on with my wife, Lorynn York. She wrote it and we both appear in the lead roles. It was such a terrific experience to get to work together again on this project.
Where can people follow you?
On Twitter at @josh_swickard and @joshswickard on Instagram.
Comments
comments