"Deserve everything, expect nothing," is Emmy Award winning actor Maurice Benard's guiding principle. Benard portrays the incredibly popular mobster kingpin with a big heart, Sonny Corinthos on the ABC daytime drama, General Hospital. He has appeared in films, including playing Desi Arnaz in Lucy & Desi: Before the Laughter, John Gotti in Victoria Gotti: My Father's Daughter, as well as making many television appearances. His book, Nothing General About It, an instant New York Times bestseller, details his life's journey and battle with bipolar disorder. The actor, author, mental health advocate, husband, father, and recent grandfather sat down to talk with us and, much like the title of his book, there was nothing general about it!
What is the best piece of advice you have ever received?
My father would always tell me, "What's going to happen is going to happen." These are truly the words of wisdom I try to remember when things get challenging. Life is like a rollercoaster and when you feel yourself facing a low point, you need as many tools to help yourself as you can get. Worrying about a situation is not going to affect the outcome, and simply pausing to recognize this fact brings a certain level of peace.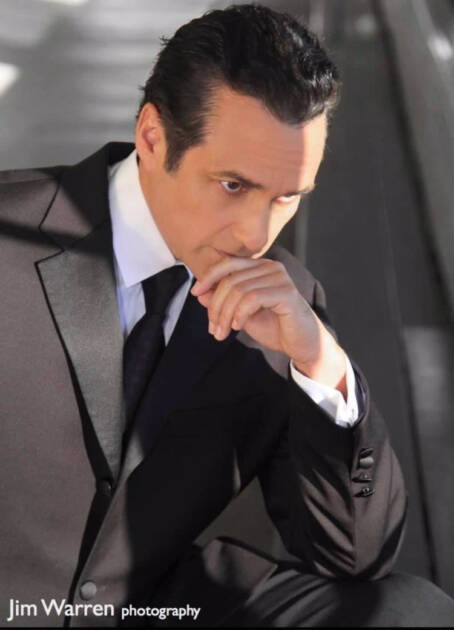 In the years that you have portrayed the character of Sonny Corinthos, is there a storyline for you that stands out as being the most memorable or significant to you personally?
I have been fortunate to get to work on many compelling storylines in my twenty-seven years on General Hospital. I am so proud of the AIDS storyline and how Sonny was so supportive of Stone during his battle with the disease. I also thought that addressing mental health issues by having my character, and my son on the show, Morgan Corinthos, battle bipolar disorder was incredibly important work. The recent Alzheimer's disease storyline where Sonny dealt with his father's decline and ultimate death, however, was just so beautifully written and working with Max Gail was such a gift. It was an incredibly poignant story. Ultimately, hearing from the viewers how a story has touched them or resonated with them is the greatest reward I can receive as an actor.
Who would you say is the love of Sonny's life, Brenda or Carly, and would you like to see the character of Brenda return to the GH canvas?
This is a question that I know the fans of the show love to debate. I have had an embarrassment of riches when it comes to leading ladies throughout my years on the show. All four of the actresses who have portrayed Carly, as well as Vanessa Marcil (Brenda Barrett, GH) have been incredibly talented. I have a wonderful relationship with Laura Wright (Carly Corinthos, GH) that is incredibly close, supportive and filled with mutual respect. I enjoy the strong emotional connection Sonny and Carly share and the family they have built together. Laura and I have worked together for 15 years now and I recently said our relationship feels much like a real marriage, and I truly meant that in the best possible way. I also look back on some of the scenes between Brenda and Sonny and now recognize what made them such a popular couple with the fans, because there was an intensity between them. As for Sonny, I think he should subscribe to the "love the one you're with" philosophy. As for a potential return of Brenda into Sonny's orbit, I am always onboard with that. Vanessa is a dear friend and a wonderful actress and there are still fans very vested in Sonny and Brenda's history, so I think it would be a good thing for the show. Drama and conflict are, after all, what keeps the viewers interested and the story moving forward.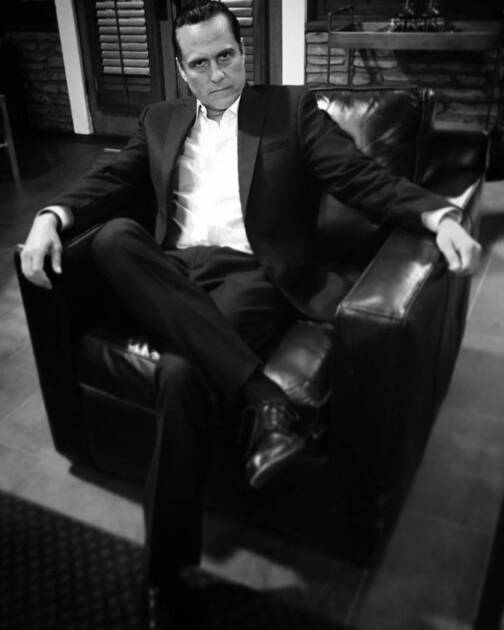 What is next for Sonny?
You will have to stay tuned, but I can tell you that I am incredibly excited about Sonny's upcoming storyline. I will share with you that it involves something I have never done before. That speaks volumes as, over the course of 27 years, Sonny has done a lot!
If you could play another role on General Hospital, what character would you choose?
I would have to pick Luke Spencer as he was always involved in some great adventure. Having said that, I miss working with Tony Geary. He is a close friend and I have so many fond memories of our time working together. The camaraderie and mutual respect that Sonny and Luke shared mirrors mine and Tony's relationship as well.
You have been a strong advocate for mental health issues, and the COVID-19 pandemic has so many people struggling emotionally, what advice would you share with someone who is battling depression?
When I am at a low point myself, my wife reminds me to, "Think of all the difficult times that I've been through and that, while there were certainly times that life got hard and I felt that I just couldn't go on, I did go on and I did get through it." When you are in a dark place, it is hard to believe you are ever going to escape it. There is help and hope out there and it is not a sign of weakness to reach out for it. While I have been very vocal about my use of Lithium for my bipolar disorder, I like so many others, found the long quarantine period causing a great deal of anxiety. The enormity and duration of this COVID-19 outbreak has been overwhelming. After trying to literally suffer through it for four months of what felt like hell, I finally sought treatment to manage the anxiety and was prescribed Lexapro, which offered some much-needed relief. I also try to maintain a consistent exercise and meditation regimen.
What sort of workouts do you enjoy doing?
I enjoy boxing a great deal, but I have not been able to do that as much with the COVID-19 outbreak, however I try to workout six days a week doing something. I have been playing basketball more often and I also try to work in weight training and lots (and lots!) of pushups.
What is the best compliment you have ever received?
I am always incredibly humbled when I hear from someone that some part of my story has helped them or someone they love. When I receive letters or messages from people mentioning that something I have said, or something in my book, or words of encouragement I share on my social media channels, has offered them hope or encouragement, it truly touches my heart in ways that are difficult to put into words. There is no greater compliment I could receive.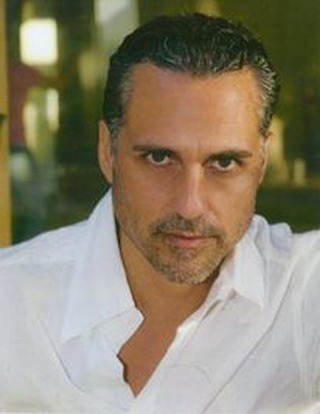 What made you decide to write a book?
Over the years, many people suggested that I write a book detailing my own personal journey and it was something I had often considered. I think the time was exactly right for sharing my story as there is simply just not enough said out loud about mental illness battles and the resulting struggles and loss that impact so many. I truly hope that the release of the book at the outset of the pandemic offered some hope and encouragement to anyone feeling overwhelmed or alone. I am incredibly grateful to have worked with Susan Black on Nothing General About It, and for bringing this vision to fruition with me.
What impresses you?
Kindness. You never know what people are dealing with on the inside and nothing impresses me more than simple human kindness. It costs absolutely nothing to be a good person. You never know how a kind word or gesture can impact someone who may be struggling.
What is your favorite movie of all time?
I would have to choose two: The Godfather and Menace II Society.
What is your favorite song?
I really enjoy music, but if I had to pick one, I would choose "Purple Rain" by Prince.
If you could meet and have a coffee with any celebrity, who would you pick?
I would love to meet Al Pacino. I have looked up to him and admired his work for many years. I have often thought of how portraying him in a film would be my dream role.
If you could instantly be an expert at something, what would you choose?
I would love to be an accomplished guitarist. My son taught himself how to play guitar and is quite a skillful player. I not only admire his musical talent, but also his level of determination and confidence when facing new experiences or challenges. When he appeared on General Hospital playing a young version of Sonny, I think I was more nervous than he was!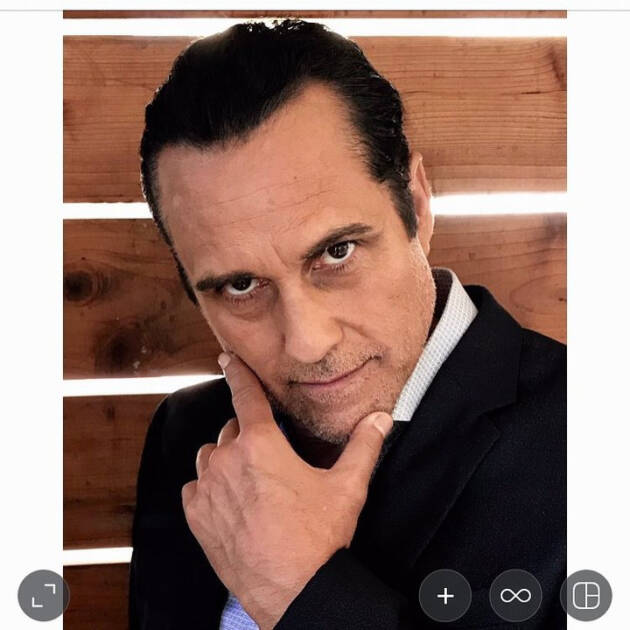 What is next for you?
I hope to continue working on my State of Mind platform through YouTube and Instagram TV. My hope would be that my efforts on mental health awareness make a difference in the world. I can only hope that openly sharing my own personal struggles reaches someone who feels alone and helpless.
When I originally took on the role of Sonny on General Hospital, it was for a six-month run and now, 27 years later, I realize you never really know what's next. Getting to be a part of such a long-running, iconic television program like General Hospital, is a blessing. It is a beloved show with the best and most passionate fans in the world.
You can follow Maurice Benard on Twitter @MauriceBenard and @mbstateofmind, on Instagram at @mauricebenard and @mbstateofmind and on Facebook at @MauriceBenard. For more on Maurice Benard State of Mind, be sure to check out State of Mind YouTube Channel here and the website at mbstateofmind.com
Interview by Charlene Bazarian @FBJFit
Comments
comments