"Just show up! Whether it's at the gym or for the people closest to you, just show up. Once you're there, what will happen, will start to happen, but it is getting yourself to be present at the 'starting line' of the things in your life that are most worthwhile, that is truly the bigger challenge." This is how actor Lawrence Saint-Victor sums up his approach to striving for success in and out of the gym. Saint-Victor portrays attorney Carter Walton on the CBS daytime drama, The Bold and the Beautiful. The incredibly fit actor and married father of a two-year-old son, Christian Lavelle, sat down to share some of his insights, interests and life-lessons.
*Tell me what your fitness journey looked like. You are clearly in great physical condition, were you an athlete growing up?
I would not necessarily characterize myself as an athlete, but I was always extremely active. I did participate in track and field as well as gymnastics but, looking back, I can see that the films I saw growing up were a significant influence on my interest in fitness. I remember seeing Teen Wolf and I would suddenly be playing basketball, or if I saw a martial arts movie, I would find myself wanting to study martial arts. My father was a fitness inspiration for me as well as he was a high school coach and an accomplished powerlifter. He actually competed in a powerlifting competition on the day I was born and still has the trophy with my birthday on it! When I decided to pursue a career as an actor, I had the clear thought that being in top shape would be a part of that and eventually asked my father to help with my training.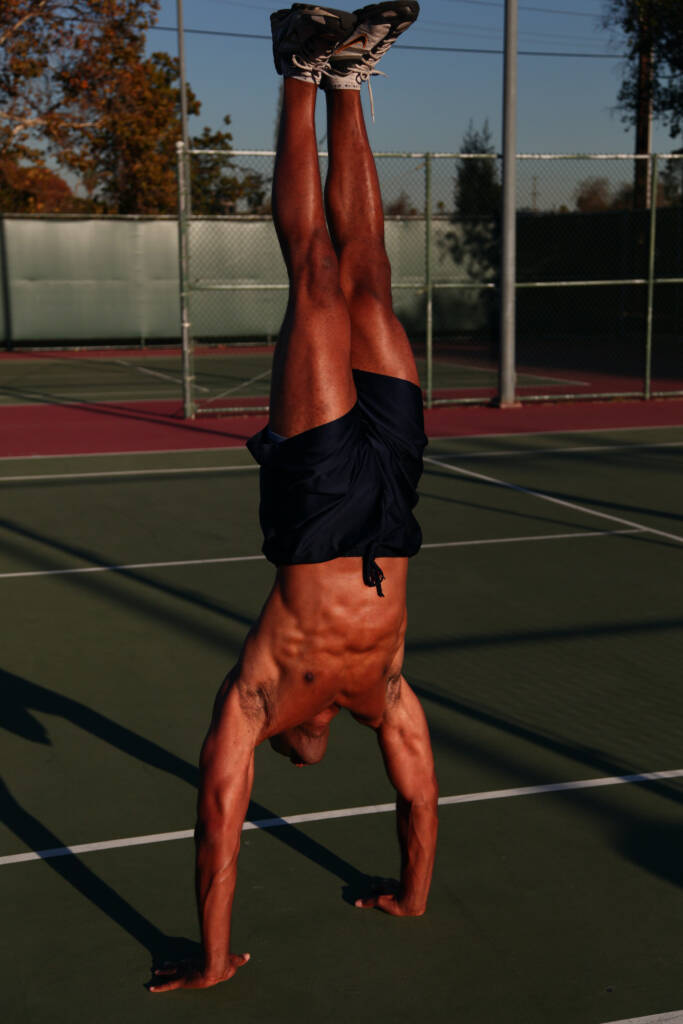 *What was it like working out with your father?
He kicked my butt! I learned a lot from my dad, especially in terms of discipline and accountability. While I competed in various sports growing up, I was never focused on winning per se. I would always seem to pull back at the point of any real discomfort. I would push myself to do "well enough." Working out with my father, I learned that the magic happens when you push yourself beyond that point. I've applied this to fitness and to other areas of my life, including my acting. He taught me to be comfortable with being uncomfortable and that discomfort is not a sign to abandon your post.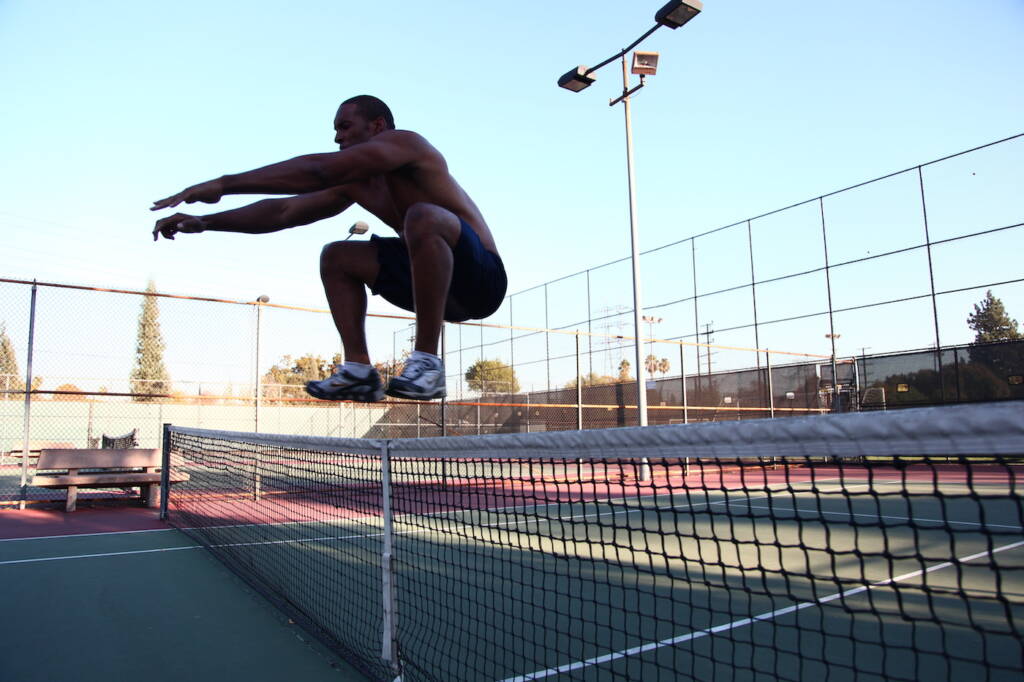 *Between filming on The Bold and the Beautiful and raising a young son, you must be remarkably busy. What does your workout schedule look like?
I try to remind myself that you make the time for what is of value to you. I try to switch up my workouts and to maximize the time I do spend working out. I would typically be "that guy" in the gym who has his headphones on and in the zone. I consider my workout time my meditation time of sorts. That said, I do enjoy training and working out and encouraging others as well, but in terms of my own regular workout routine, I try to stay efficient and focused. Daily, I aim for 20 minutes of sprints with a weighted vest. I work in lifting weights typically on Mondays, Wednesdays and Fridays, with one day being a "push" focus (chest, triceps, and shoulders), one day being a "pull" series (back, biceps, chest and deadlifts) and one being ab and core focused with resistance. Tuesdays and Thursdays, I try to bring it outdoors and get in some cycling.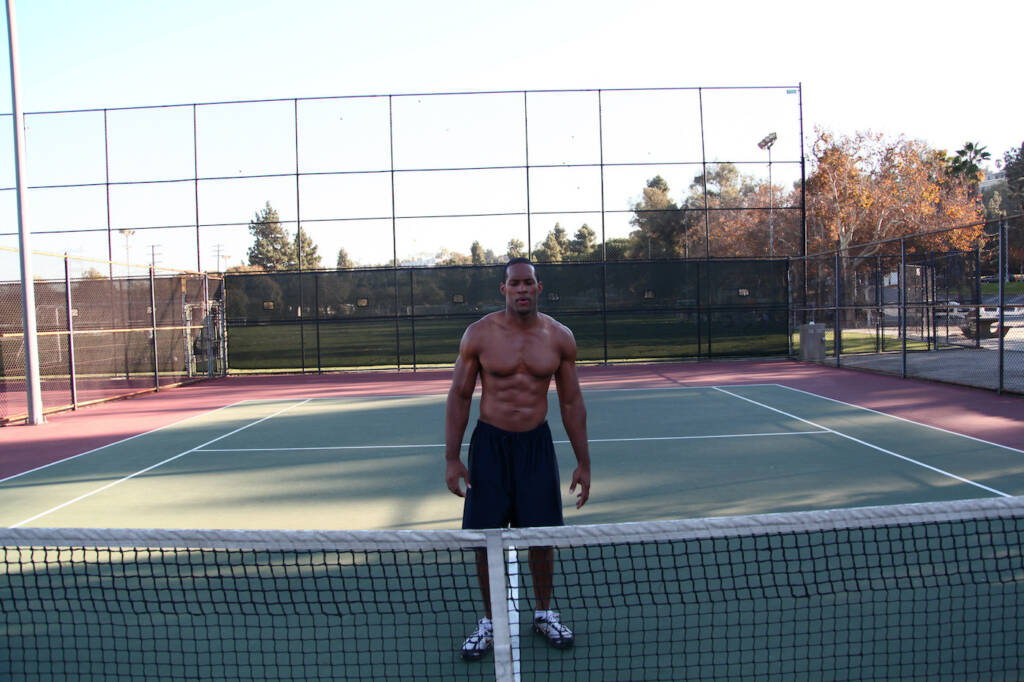 *It's no wonder your abs were showcased in a recent promo for The Bold and the Beautiful, what's your "six-pack secret?"
We all have abs and, no matter how much we work at them at the gym, for your efforts to be visible, abs are made in the kitchen. It ultimately comes down to calories in and calories out, so I try to be mindful of burning more calories than I'm consuming.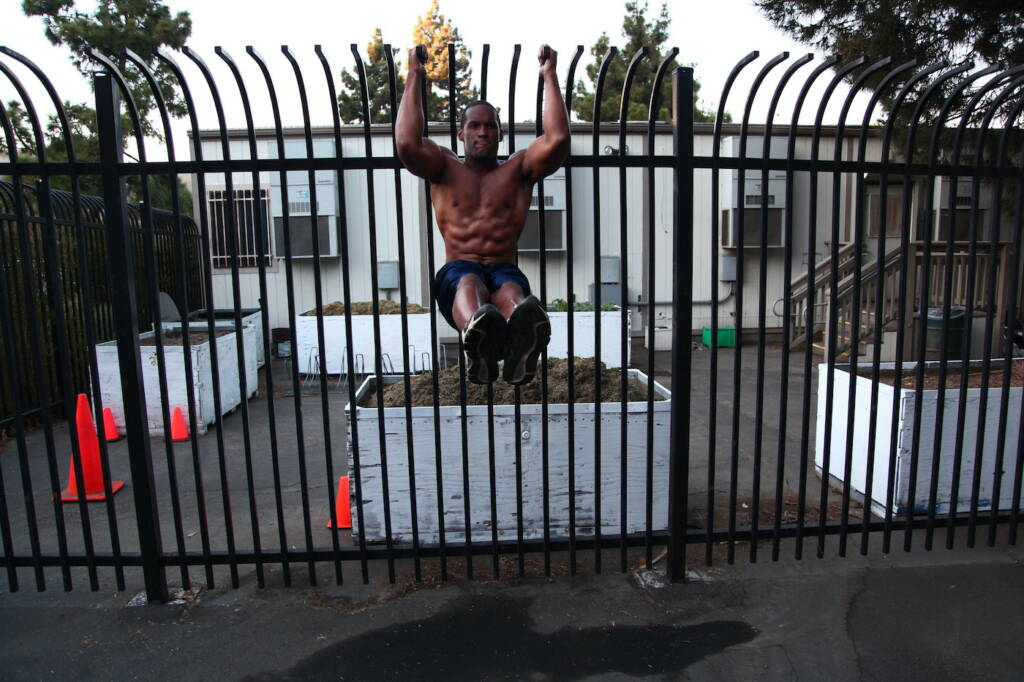 *Speaking of calories in, what does your diet look like?
I think I am a relatively simple eater. I tend to eat a lot of the same types of food each day. I focus on high protein and I am definitely a carnivore. I probably incorporate some intermittent fasting into my routine as breakfast tends to be later in the day. Around 12:30 p.m., I usually have some eggs, chicken sausage, and a half of an English muffin. Lunch is typically some chicken thighs or breasts, some veggies and a wheatgrass shake. For dinner, maybe some ground turkey and green beans. I will opt for some fruit and yogurt for dessert later in the evening. After a workout, I also may work in a protein shake and some gummy bears (the dextrose in the gummy bears helps spike insulin, raising the blood sugar, resulting in the protein to be driven into the muscle more efficiently.) Saturday tends to be my cheat day and donuts, Twizzlers, Golden Oreos, and even an occasional fast-food meal are not out of the question.
*What is something about you that people would be surprised to learn?
I think people would be surprised to learn that I am an avid comic book and action figure enthusiast and collector.
*Interesting! Who is your favorite character?
The Man of Steel himself… I'd pick Superman all day! In fact, it would be my dream role to play Superman in a film!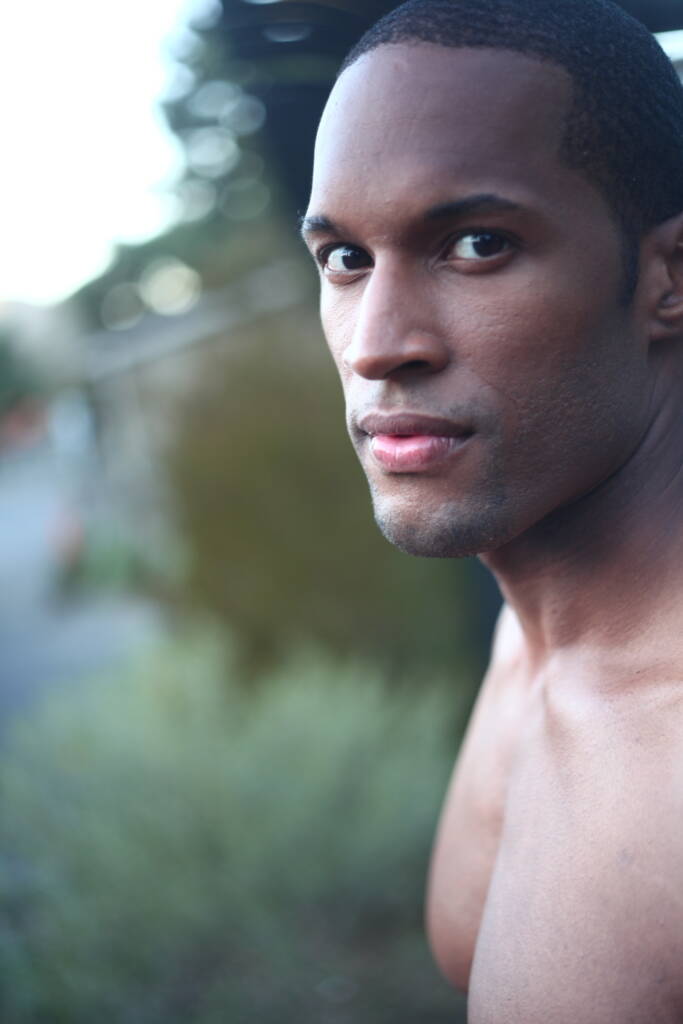 *If you could wake up tomorrow as an expert at anything, what would you choose?
I would pick being able to understand my two-year old son's mindset. If I could really master an understanding of what goes through that incredible mind, now that would be something!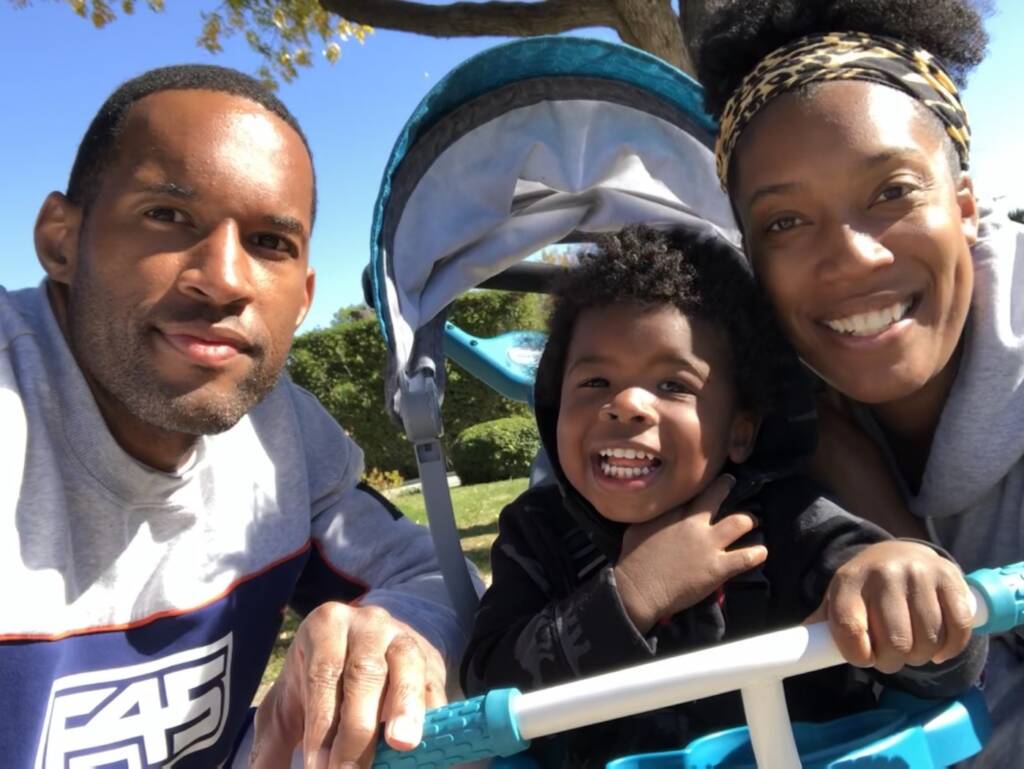 *Do you have a funny fan moment you can share?
The Bold and the Beautiful fans are just phenomenal and so passionate and vested in the storylines and characters. In terms of a funny interaction, one time I was at a daytime fan event and a fan who knew I was a self-proclaimed superhero geek, suddenly took off his shirt to show me a Wonder Woman tattoo on his back.
*What is it like portraying Carter Walton, an attorney and COO of Forrester Creations on The Bold and the Beautiful?
I love being an actor and playing Carter is just a wonderful example of why. Acting allows you to live an alternate version of yourself. I was more of a daydreamer in school, so playing Carter allows me to explore a "what if" I had really gone down a more driven, studious path. Ultimately, when it comes to acting, I try to bring out parts of any story or character that impacts the viewer, to make them think, feel something, or be challenged in some way.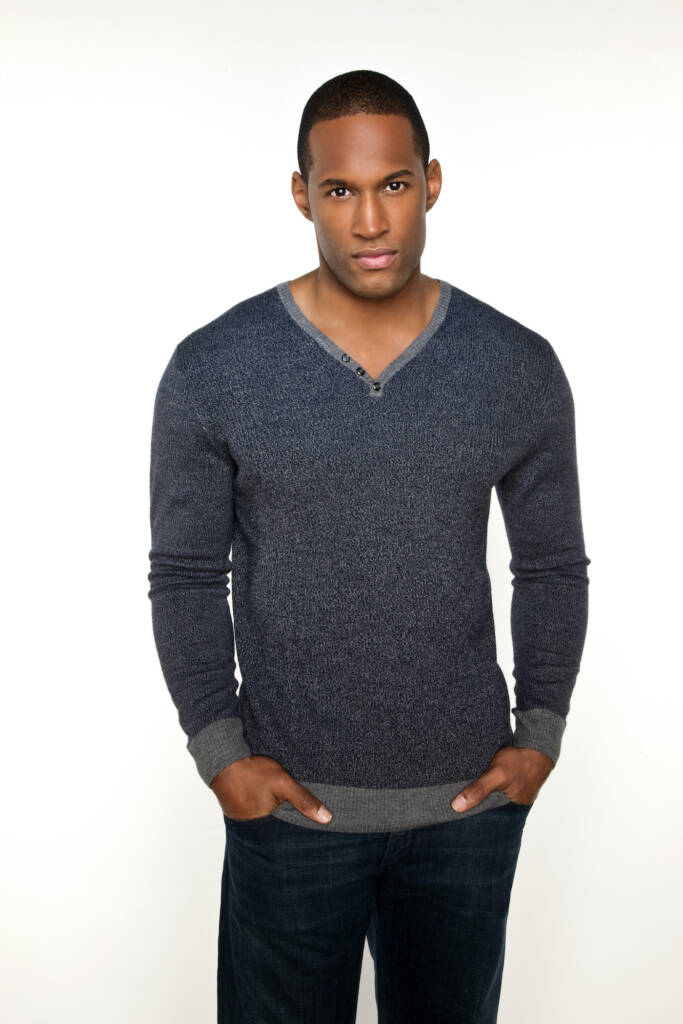 *What is your favorite piece of advice or wisdom?
So many people try to be the "smartest person in the room," or "the hardest working person in the room," but my goal is really to live my life in such a way that people might think of me as "the kindest person in the room." I try to put people at ease. If we aren't kind to each other, what really is the point? Whether it's frustration with fitness goals or just life struggles in general, I think it is important to forgive yourself. If you make a mistake, move on from there and don't hold on so tightly to your failures that it keeps you from moving forward. More importantly, just show up!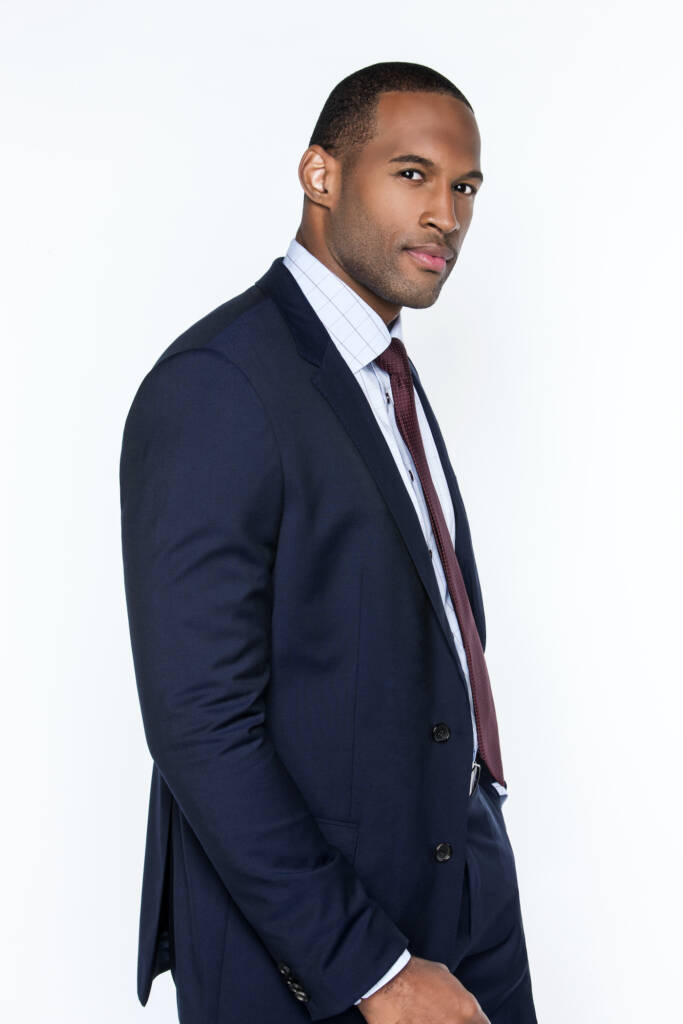 Lawrence Saint-Victor portrays "Carter Walton", the handsome and trusted lawyer for the Forrester family, COO of Forrester Creations, and best friend of "Ridge Forrester" (played by Thorsten Kaye), on The Bold and the Beautiful. Always the officiant at everyone else's wedding, up until now, Carter has himself been unlucky in love. Recently engaged to top-model "Zoe Buckingham" (played by Kiara Barnes), Carter finally has it all. Or does he? Unbeknownst to him, the beautiful Zoe also has her eye on fashion designer and Forrester family member, "Zende Forrester Dominguez" (played by Delon DeMetz). Tune-in weekdays on CBS to see if Carter will have his happily ever after.
You can follow Lawrence Saint-Victor on Instagram at @lsaitvic and on Twitter at @LSaintVictor
Comments
comments