Rather than dwelling on the past or always thinking about what the future holds, Tanner Novlan, thinks now is the time worthy of your attention…that all our experiences build upon each other to bring us where we are at this moment, and what you do today helps shape your tomorrow. While your demands and priorities will change, taking care of yourself along the way should remain a constant.
Novlan, a Canadian born actor, portrays Dr. John "Finn" Finnegan on the CBS daytime drama, The Bold and the Beautiful and is also widely known as the overly confident actor from the viral Liberty Mutual commercial where he hilariously needs to retake the scene, and his now famous "Liberty biberty" line has become a popular catchphrase. Novlan has been married to actress Kayla Ewell since 2015 and they recently welcomed a daughter, Poppy Marie, in 2019. The actor, model, husband, and new dad shares his thoughts on wellness, motivation, and life balance.
*What role does fitness play in your life?
Growing up in Canada, you pretty much learn to walk and ice skate simultaneously. I grew up in Paradise Hill, Saskatchewan, a small town of approximately 500 people, yet they still had their own hockey team, and the games were a focal point of the social gatherings and culture of the community. It is no surprise that I grew up playing ice hockey, but it has remained a part of my fitness routine even since moving to Los Angeles. I have learned a great deal about fitness and conditioning from playing hockey, including what my body is capable of, how much more I can push myself that I may have thought, and that you can truly get a second wind and resurgence of energy.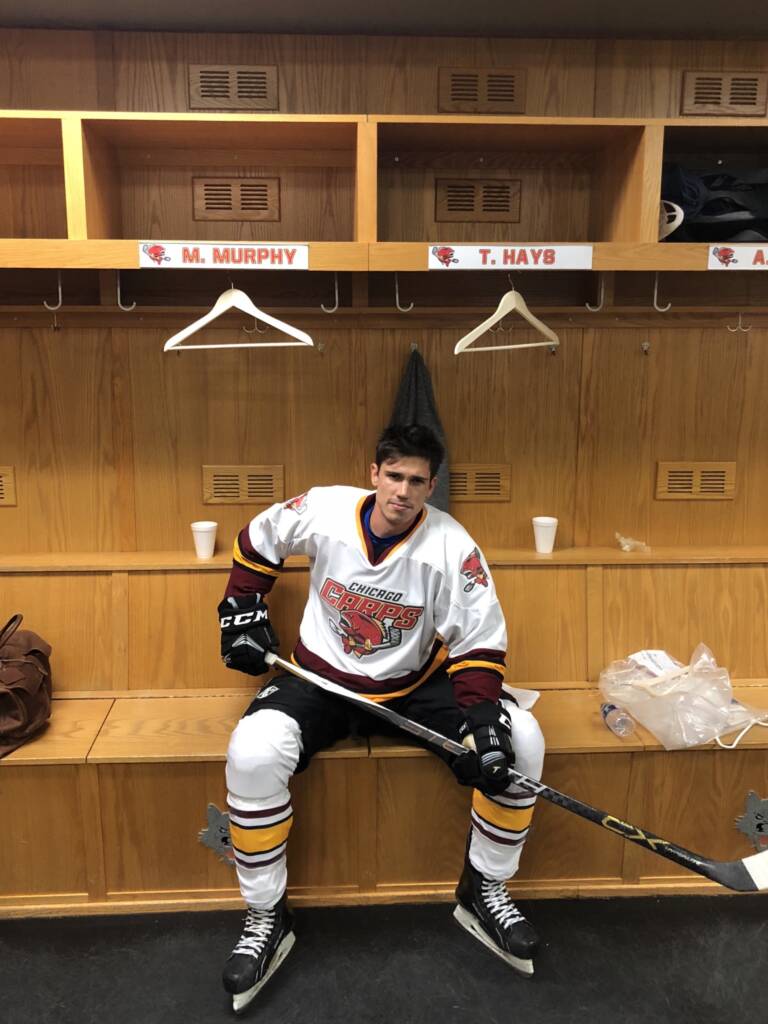 I was fortunate to find a fun, informal hockey group to play with since coming to Los Angeles, aptly named, "Bad Boys Skate." Playing hockey has always been a great stress reliever for me. No matter what else is going on in your life, when you are out on the ice, you need to be focused on just that and have your wits about you. It is a healthy way to stay in shape, release any pent-up aggression, and give yourself a mental reset of sorts. Even my wife would tell you that I come back from playing hockey a lighter and more relaxed person. I was playing one or two nights a week as well as doing some regular gym workouts until the pandemic hit and, like most people, I had to pivot my workouts and find ways to work out from home. I enjoy running, core work, yoga, and more total body HIIT (high-intensity interval training) style workouts. I have always tried to mix it up and find what works best for my body and my lifestyle.
*How do you stay motivated?
My wife and I like to use the expression, "Just put on the clothes." I make the decision to put on my workout clothes, as there is nothing more demoralizing than having to take them off after not having ever done your workout. Just start, press play on an app, and you will almost certainly surprise yourself with how much you can accomplish just by starting. It's a good metaphor and works for more than just fitness goals.
*How did you decide to pursue a career as an actor?
While growing up I had always loved film and film making, but it had never been on my radar to become an actor. I began by doing some modeling and print work. Not surprisingly, some of my first commercial jobs were for Gatorade and Nike commercials playing ice hockey. I had a sense that this was something I not only wanted to pursue, but I also realized that moving to California would be the best career move. It was certainly a culture shock moving from a tiny town in Canada to Los Angeles! Once I knew that this was the career I wanted, I turned my focus to that and took a year of intense acting classes. From there, I was fortunate enough to land roles in Modern Family, Roswell, New Mexico and My Best Friend's Christmas.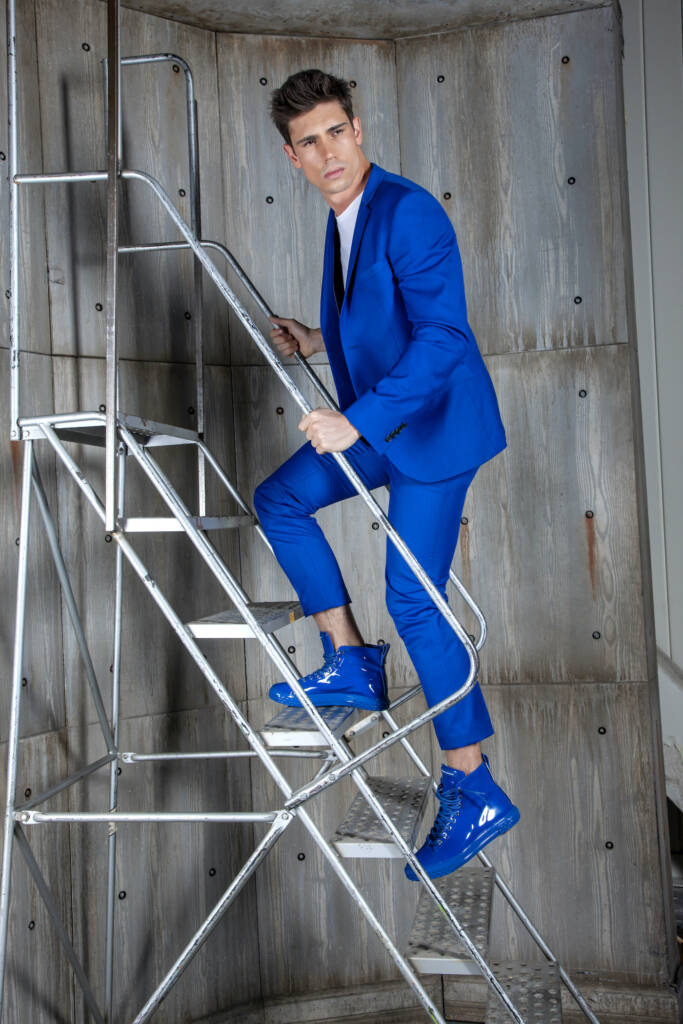 *How did the role on The Bold and the Beautiful come about?
I auditioned for the role of Finn a little over a year ago. I was called in to do a chemistry read with Jacqueline MacInnes Wood, who portrays Steffy Forrester and, amazingly, was told the next day that I got the part! This was just before the pandemic struck and literally just shut down production everywhere. There was so much uncertainty in the industry at the time, I wasn't sure what was going to happen. Incredibly, The Bold and the Beautiful was the first scripted broadcast to resume production after the shut down and the team worked tirelessly to do so safely and with protocols in place. While Steffy and Finn may be in a relationship on screen, I don't think I have so much as given Jacqui a high five in the past year with the social distancing requirements!
*If you could be an instant expert at anything, what would it be?
When my daughter, Poppy, was born, my world and my place in it changed forever.  I just want to be the best dad for her.  It is the role of a lifetime!
*What advice would you give to someone else who is trying to motivate themselves?
I think universally, it is important to retrain your mindset. It just seems to be easy to gravitate towards negative thinking, but you can reset your thinking to a more positive track. I would never have believed how helpful a vision board would be until I began using one myself. My wife Kayla and I worked on them at the start of the year. We both tried not to overthink it, but just started cutting out images of things we admired or wanted to work towards. We hung ours in the bathroom where we would see it at the start of every day. It is uncanny how many of the things on our boards have come to be. We are constantly updating ours and we look at it as a way to "window shop" the kind of life and the things we want to attract.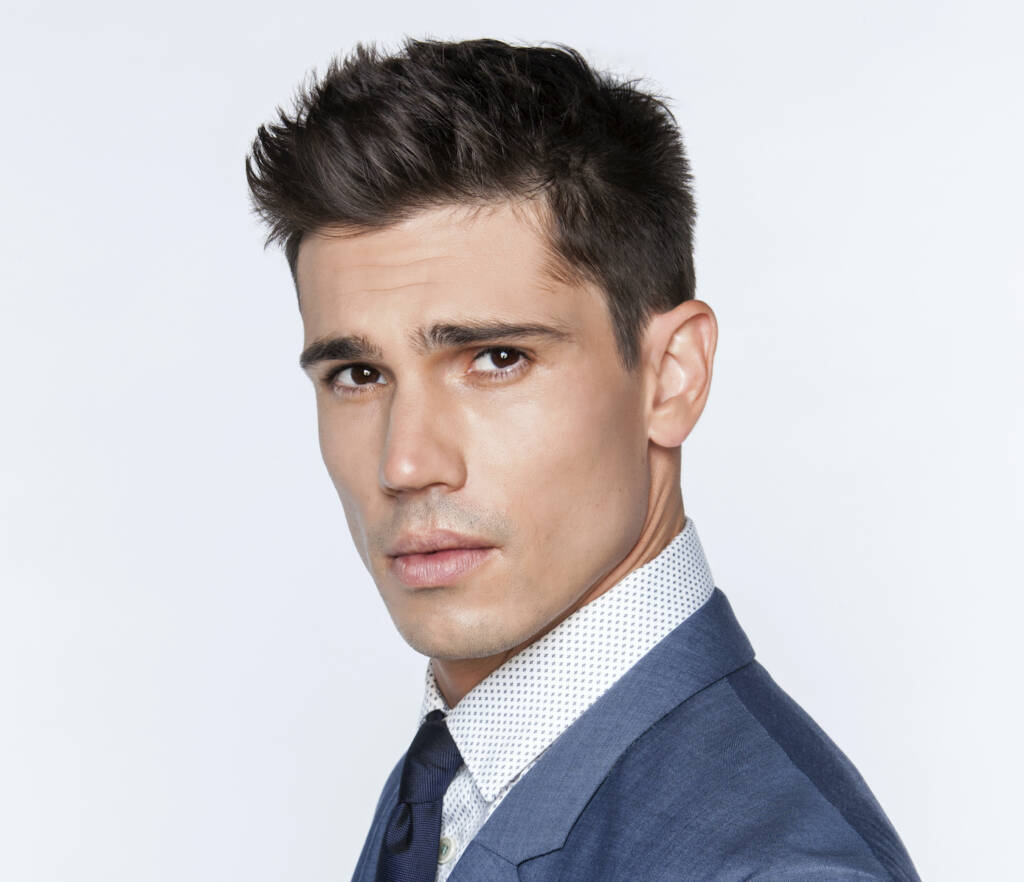 *Do you have a mentor?
There have been many mentors and people who have shaped and influenced my life over the years. You should seek out people who are willing to help and guide you along the course of your life. These people can (and often should) change over time. Even collaborating or working out with peers can push you further than you may achieve by yourself. I find that, even when I work out with a buddy, for example, that a little friendly competitive edge comes into play and often amps up the effort and intensity on both sides.
*What is your diet like?
Food to me has a lot of cultural and social components to it, and I try an approach that helps me balance enjoyment and health. I do try to avoid processed foods and overall tend to lean towards lean proteins, which also include chicken and occasional red meat. I try to eat lots of veggies and will often drink a post workout smoothie. I approach my meals with a philosophy of moderation, but a "cheat meal," typically will include pizza or Italian food and is very much a part of my style of eating in moderation. I have come to appreciate how much food impacts my mood and, if I find myself feeling especially irritable, chances are I am hungry.
*What impresses you in a person?
I really admire when I see someone who really tries to innovate or reinvent themselves… when a person really pushes themselves to change and adapt, or are multifaceted.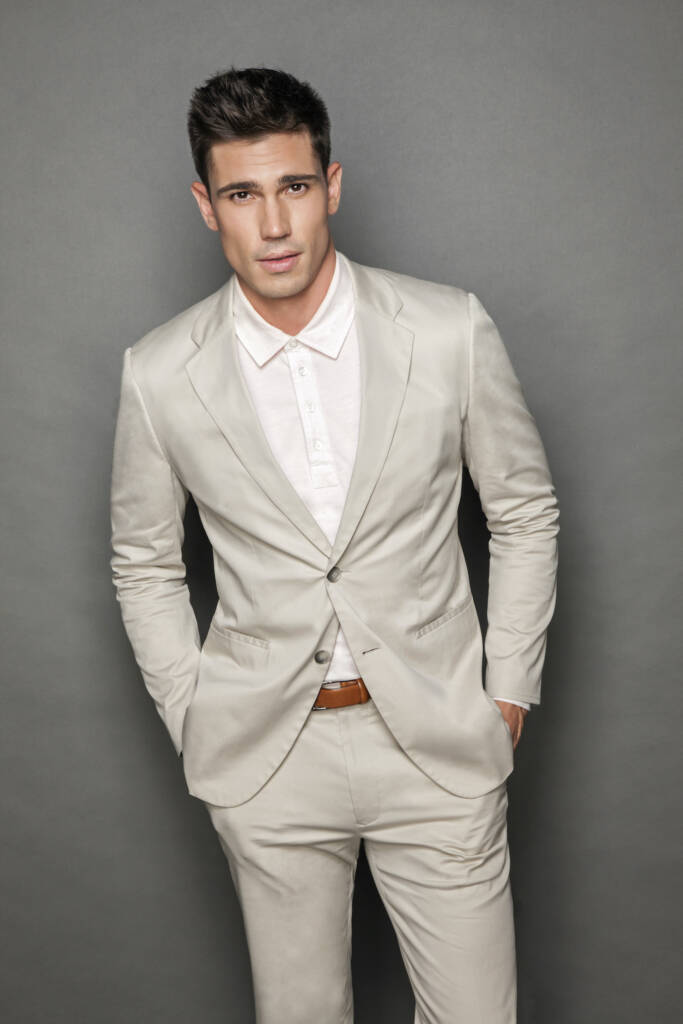 *If you could know one thing about the future or, alternatively, give your past self some advice, what would it be?
I can honestly say I would not want to know what the future holds. Life does not work like that. The ups and downs are all part of the process. I genuinely believe that the universe will provide what is needed and that it's okay to embrace the fact that you don't always know what's coming next.
If I could give my younger self advice, I guess I would say to be bolder. Honestly, though, I try not to look too far back or too far forward for too long. This is the time…use it wisely.
Tanner Novlan portrays the handsome and compassionate Dr. John "Finn" Finnegan on THE BOLD AND THE BEAUTIFUL. Finn becomes entangled in the lives of the Forrester, Logan and Spencer families while treating Steffy Forrester (played by Jacqueline MacInnes Wood) after she was involved in a motorcycle accident, and through her opioid addiction. Finn is the first man since Liam Spencer (played by Scott Clifton) who has captured Steffy's heart and fans of The Bold and the Beautiful are excited to see what's in the future for this couple.
You can follow Tanner Novlan on Twitter at @tannernovlan and Instagram at @tannernovlan_
Comments
comments