Strike first! Strike Hard! No Mercy! In my exclusive interview with actor, producer and author, Sean Kanan, he shares some amazing stories, motivational tips, and advice on how to be a disrupter in your own life and on how to unleash "your inner badass."
I recently sat down with him to talk about his much-anticipated forthcoming book, Way of the Cobra-Unleash Your Inner Badass and his new Emmy Award winning show, Amazon Prime's Studio City. Of course, I also had to ask "Karate's Bad Boy," a nickname Kanan earned from his breakout role as Mike Barnes in The Karate Kid III, if we may be seeing him reprise this role on an upcoming season of Netflix' popular Cobra Kai series.
Looking at your career so far, you have achieved a great deal of success in many areas from an early age. Has there been a time, however, where you felt like you needed to make some changes?
Several years ago, I found myself examining where I was in my life and what was next for me. While I had experienced some significant successes in my career, there were also some well publicized failures. I was at a point where I found myself approaching middle age, overweight, and with no real work prospects on the horizon. I recognized that I needed to be a disrupter in my own life. I simply could not just sit around waiting for my ship to come in; I had to go out and build the ship myself. This led me to a year where I co-authored Success Factor X, an Amazon best-selling new release, created and starred in Studio City, an Emmy award winning show, and I lost the 35 pounds that had gradually crept on. I am not saying this to be self-congratulatory, but to share that meaningful change, at any point in your life, is both possible and achievable.
What advice do you have for someone who may find themselves at a similar crossroads in their lives?
First and foremost, acknowledge that the universe wants you to win. As humans, we are hardwired and structured to survive. Ditch the "woe is me" attitude. Accept responsibility for yourself. Recognize, "Where I am is where I am." Now, you are teachable and can move forward.
Take the time to examine and define what success looks like to you. If success was only excessive material wealth then, by most standards, only a select few individuals could be considered successful. Success is not the overblown Instagram feed of conspicuous consumption. Things are not always what they seem, and you learn quickly in Hollywood, that skim milk often masquerades as cream! When I was writing Success Factor X, it was remarkable to observe people from all walks of life who had achieved success in such a wide variety of fields, yet there were frequent common denominators that kept surfacing. My acting coach once told me, "I have more in common with a successful plumber, than I do with an unsuccessful acting coach."
Next, clarify your why. Are you moving towards or away from something? Are you trying to silence the haters and naysayers? What is driving you? Then, clearly define your goals and ask yourself what actions you are going to take to achieve them.
What are some steps someone can take to become more successful, once they have put in the work and figured out their definition of success, their why and their goals?
We have all heard the expression, "Carpe Diem," (seize the day) but you'll find "Carpe Mane," (seize the morning) is when the magic happens. Aim to wake up earlier in your day. Start your day with gratitude. Begin each day by stating five things that you are grateful for. Meditate for a few minutes to center yourself. Visualize your day: How do you envision the tasks going for you for the day? I also find journaling tremendously helpful.
What did you find worked for you to lose weight?
Like many people, I started to realize that all my social interaction was very food-focused and typically involved a lot of dining out. Restaurant meals tend to have enormous portions and you often don't know all the ingredients. I also cut back on alcohol. I started to suggest other types of get-togethers with my friends and, rather than eating out at restaurants or meeting for cocktails, I began to do more of my own cooking where I could control portions and ingredients. I genuinely enjoy preparing meals and, in 2011, published a cookbook, The Modern Gentleman: Cooking and Entertaining with Sean Kanan.
In terms of exercise, I focused less on cardio, which tends to release cortisol. While I don't practice martial arts on a daily basis, the discipline and mindset are something I draw on whenever I face challenges. Interestingly, I had connected with a martial artist on Instagram who was posting these incredible kicks and images, and it led to some messaging back and forth and some phone calls, and he eventually invited me to come up to northern California to train with him. In what I can only describe as a gut-feeling, I just knew it was something I should do. I took two flights and drove quite a distance to train with him for a week. I detail this life-changing adventure for an upcoming article in Black Belt Magazine.
How has your role in The Karate Kid Part III and the accompanying early success impacted your career?
Portraying Mike Barnes, "Karate's Bad Boy" in The Karate Kid Part III certainly changed the trajectory of my life. I did not have much in the way of acting experience when I responded to an open casting call for the part. There were literally thousands of people who showed up for the casting call, which I later learned was more of a publicity event than a search to find an actor for the part. I knew when the director, John G. Avildsen, was walking through the line, that I would have only a fleeting few seconds to catch his attention. Incredibly, he did stop and asked me to try to intimidate him. After some on the spot improvisation, I was pulled out of the line and brought back onto the set where I was asked to try to intimidate Ralph Macchio. It was a surreal experience, as I was a fan of The Karate Kid movie franchise and, just a few years before, was sitting in the audience at a theatre watching The Karate Kid Part II. While I left feeling that the audition had gone extremely well, I was crushed to learn that they opted for a different actor. Not long after, however, I received a call to report back to the set and learned I was getting the part after all.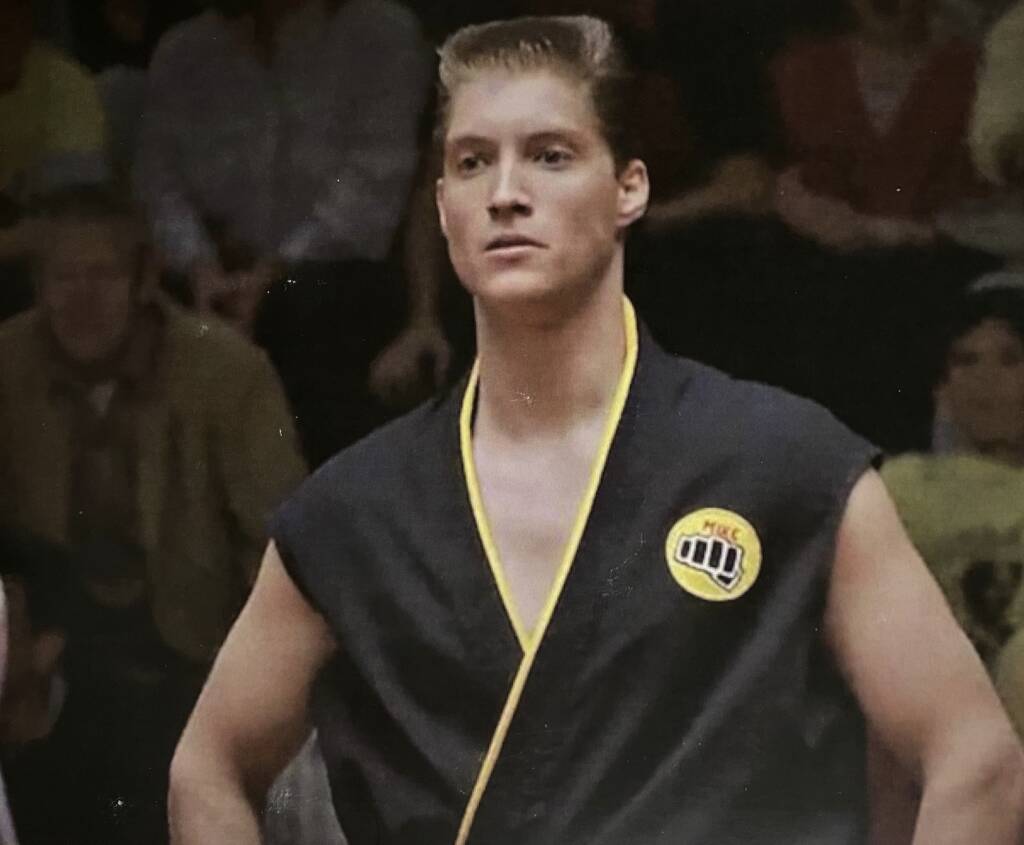 Portraying Mike Barnes was not only a life-changing experience, but turned out to be a life-threatening one as well. I had done a stunt repeatedly and was in some pain. I had been taking aspirin to deal with the pain, but it turned out I had perforated my omentum and was suffering internal bleeding. The production broke for Christmas and, while I was vacationing in Las Vegas, I passed out. At the hospital, I was told I needed immediate emergency surgery to save my life and the doctors were clear that they couldn't guarantee the surgery would be successful. I was 22 years old and suddenly facing my own mortality.
The surgery did save my life and as I was recovering, I was told that I needed to return to set for filming pretty quickly or risk being recast. In order to keep the role, and against medical advice, I returned to work. As I was still recovering from major surgery, I was given the option of using a stunt double for the karate scenes. I had been training in karate since I was 13 years old and was determined to not to give up on this once in a lifetime opportunity. I began intense training with Kyle Boland of the L.A. Rams and worked extremely hard to be able to perform the stunts myself. Admittedly, I opted not to do the stunt where I jump into the red convertible mustang and narrowly avoid getting hit by a train, as I felt I had already cheated death much too recently!
With the success of the Cobra Kai series on Netflix, can we expect to see your character of Mike Barnes in a future season?
It is incredibly flattering that a role I took on decades ago still generates such interest. The fans of The Karate Kid franchise are amazing. I get asked daily if Mike will make an appearance in the series. I think there is a lot of Mike's story yet to be told and I think it would be interesting to see who he grew up to be and where we find him in his life. I can only say I would be open to the possibility and share the fans' enthusiasm for the possibility of Mike returning to his Cobra Kai roots. We will all just have to stay tuned!
What was it like for you to portray a character that is such an iconic level bully?
I believe I was able to bring Mike Barnes to life so credibly by drawing on my own personal experiences of being bullied as a kid. I am extremely proud of the fact that I am an ambassador for Boo2Bullying, a fantastic, anti-bullying outreach and support organization. I get to use my experience of having portrayed Mike Barnes as a conduit to interact with students and youth groups to talk about bullying. Showing them some of the clips of Mike's behavior in the film, and then explaining that the kid they are watching was bullied himself, allows me to bridge the chasm that makes it hard for kids to think adults understand what they are going through and opens a window to some meaningful dialogue. It is an incredibly rewarding experience.
On a personal level, I believe that there is a difference between toxic shame, that is humiliating and hurtful to someone, and which is never okay, and shame you may feel when you have let yourself down or disappointed yourself in some way. It is okay, and sometimes necessary, to feel that kind of shame, move on from it, and use it as a motivator to pursue something better for yourself.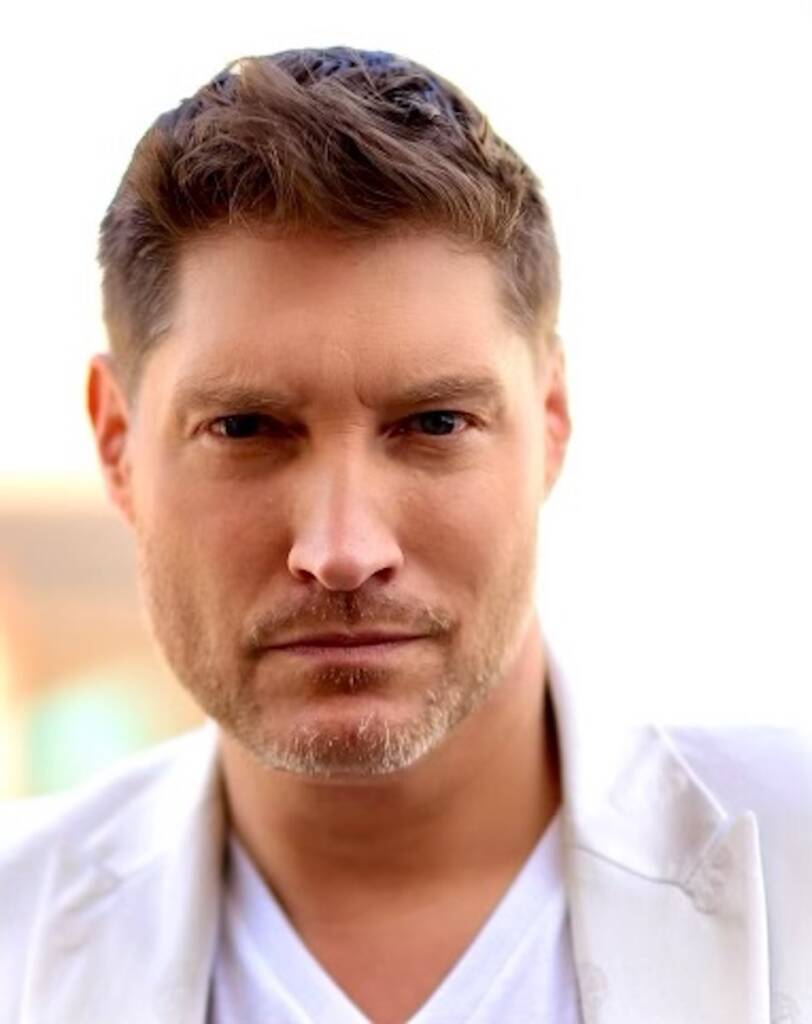 I have always been fascinated with time travel and the thought of imparting some wisdom to my younger self. If you could travel back in time, and give your younger self some advice, what would it be?
I would probably tell myself, "You are enough. You don't need to push so hard." When you are younger, it's so much more challenging to think of yourself in terms of being enough and to be comfortable with your authentic self, so you tend to be overly demonstrative. You often hear people say that you should live with no regrets, but I believe that a life well-lived will inevitably have a few regrets. One of mine is that I would have liked to have served in the military. I have so much respect for our servicemen and women and the discipline that it takes to serve. I have often thought about what I would have uncovered about myself through that sort of experience.
What if you could learn one thing about the future, what would you want to know?
I would not want to know the specifics of my own future, but I would want to know if we are alone in the universe. There is just such a mystery to where we came from and our place in all of this.
What was the inspiration for creating Studio City?
Studio City is a project I had been trying to bring to life for many years and it's sort of my "love letter" to soaps. It has been so gratifying to see it come to life on Amazon Prime Video and how well-received it has been by the fans and critics.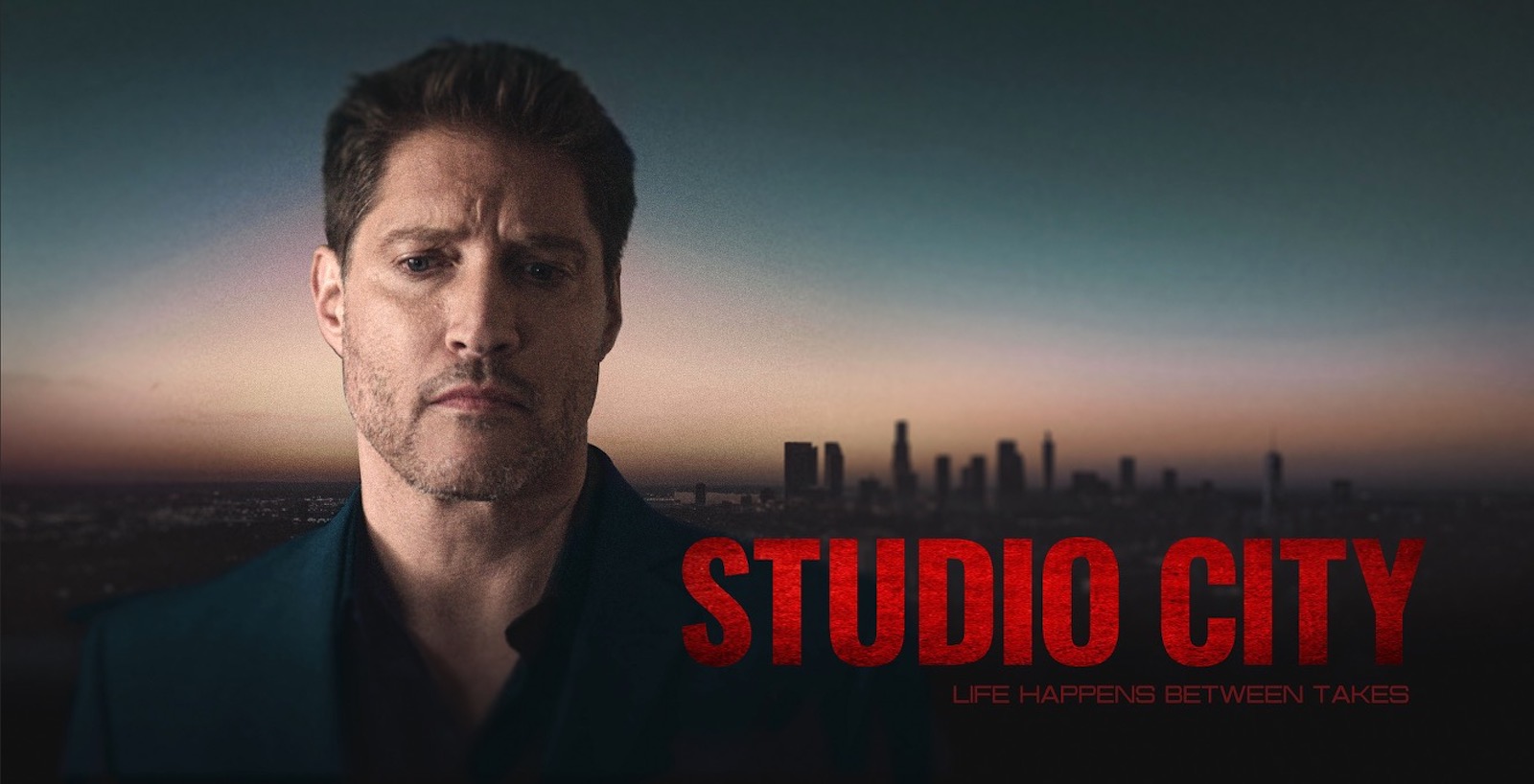 The show's tagline of "Life happens between takes" is quite telling, as Studio City shines a light on aging, race and gender issues, family issues, and behind the scenes machinations. The show manages to do this with both humor and drama, and I am so fortunate to get to work with such a talented cast and crew. The show itself is somewhat of an amalgamation of all I have experienced and witnessed over the years as an actor on General Hospital, The Young and the Restless and The Bold and the Beautiful.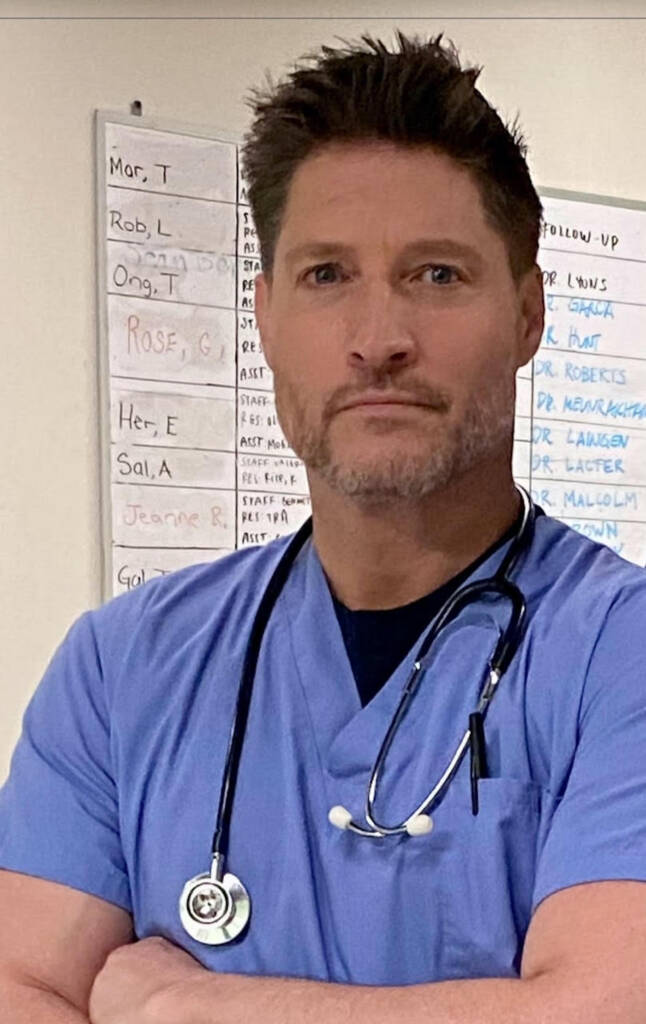 What's next for you?
I am currently on location alongside Bruce Willis and Chad Michael Murray in Puerto Rico working on a new action film, Killing Field, directed by James Cullen Bressack. My role necessitated me sporting a new hairstyle; I shaved my head into a mohawk!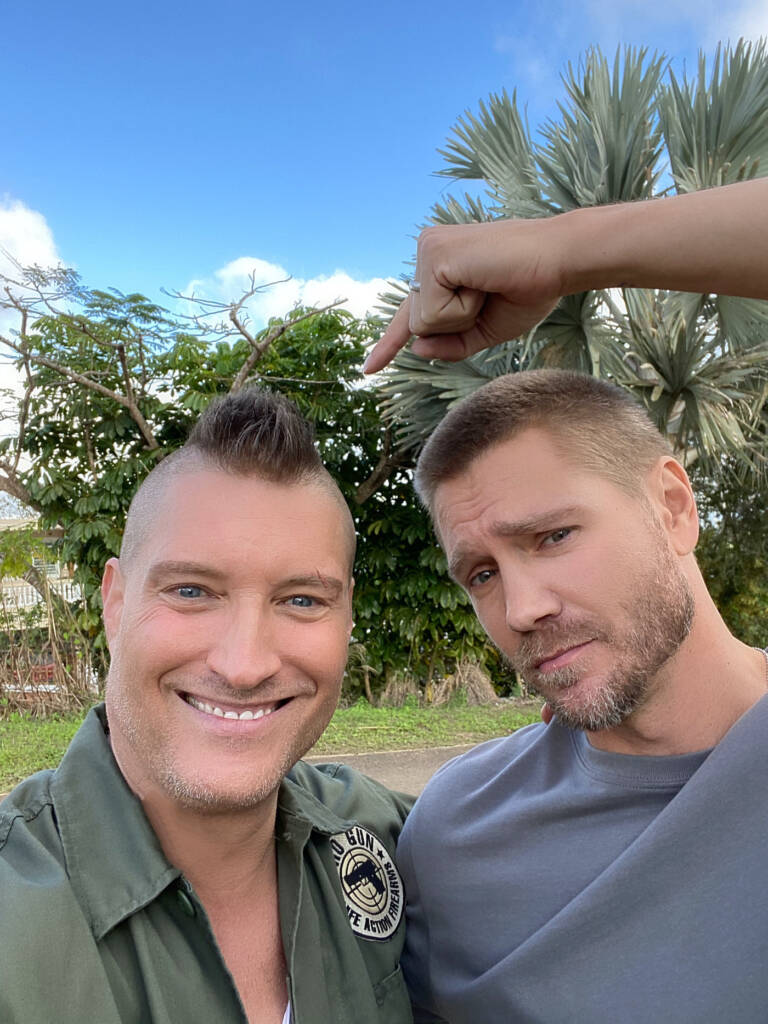 My other recent project is a new book, entitled Way of the Cobra, which is designed to help you unleash your inner badass! The book is not about the Netflix series, but does address how I got the role of Mike Barnes in The Karate Kid III and how I had to fight to keep it.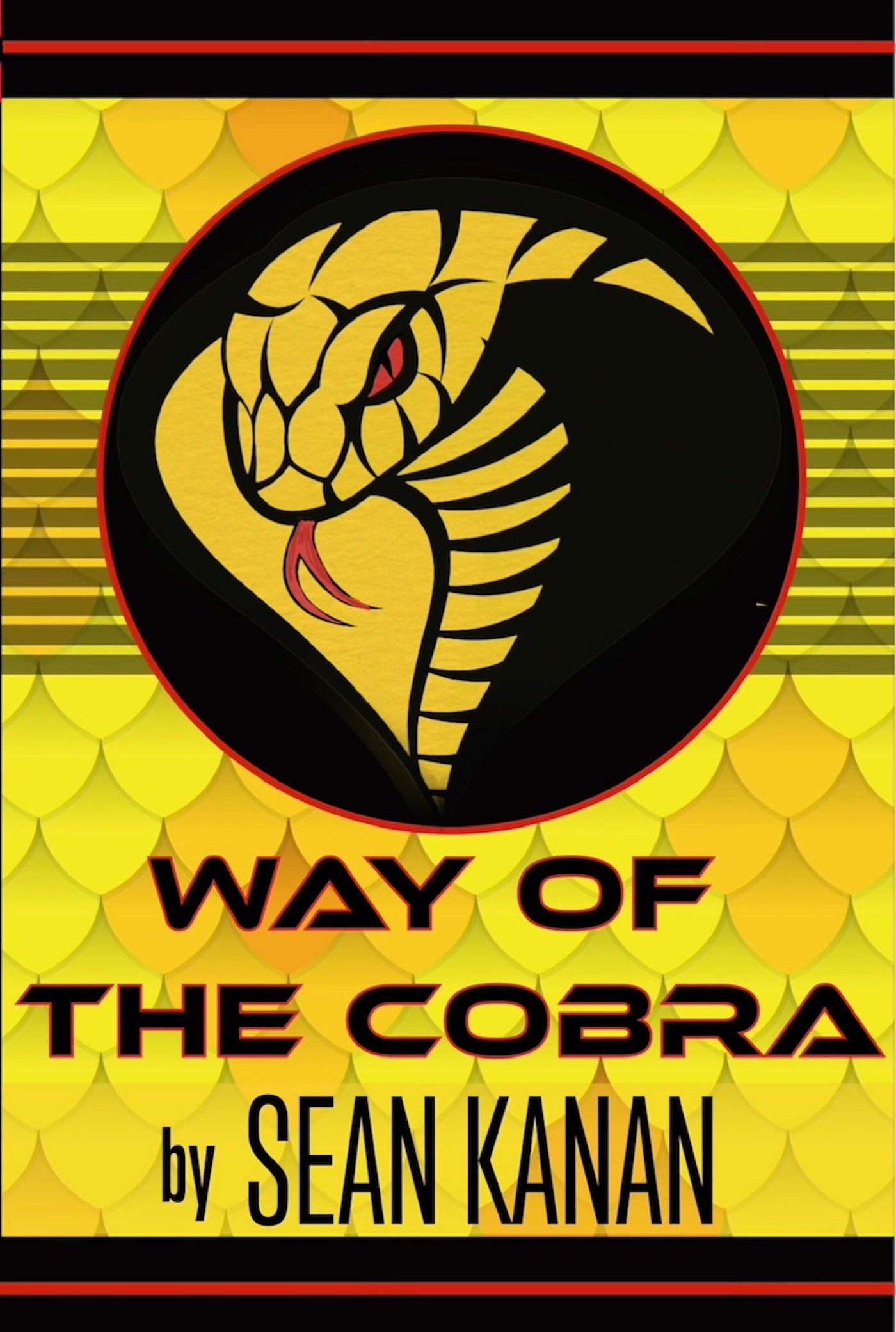 The book approaches life as a dojo and, as the Sensei to the readers, I share the tactics and strategies on how to achieve your most authentic and successful self. COBRA itself is an acronym for character, optimization, balance, respect, and abundance. There is no silver bullet or magic pill to become successful. The good news is it is like the Zen riddle of how you get a ship in a bottle…it is already there. Your inner cobra is there, perhaps it has gotten lost or ignored, but it is there!
You can follow Sean Kanan on Twitter at @seankanan and on Instagram at @sean.kanan
You can order Way of the Cobra by clicking here.
Comments
comments