I was a chronic nail biter growing up. It wasn't until one fateful day in my teens when I was over a girlfriend's house, absentmindedly biting my fingernails, when my friend's father said, "You know Charlene, one day a gentleman is going to reach down to kiss your hand, and he's going to take one look at your nails and say, 'never mind!'" Well, that was enough for me to kick that nasty habit, as I was certainly not going to be so haphazardly discarded by some yet unknown future gentleman! Few things can make practically such an instantaneous difference as clean, freshly manicured nails, but most commercial nail polishes contain some harsh, if not downright toxic, chemicals and ingredients that can ultimately damage, weaken and discolor your natural nails.
Despite having long since given up biting my nails, I still have nails that are fairly thin and aren't very strong, so I tend to juggle trying to let my nails breathe with keeping polish on them, so they don't split and break. I was intrigued when I was asked to review Dr. Remedy Nail Care, a vegan nail polish infused with such natural ingredients as tea tree oil, biotin, wheat protein, garlic extract and lavender. I was surprised that the polish truly was formulated by doctors and that it contains natural anti-fungal properties. Additionally, The brand boasts that every product comes with a "10-free promise," which they go on to explain means each product is free from formaldehyde, formaldehyde resin, toluene, dibutyl phthalate, camphor, xylene, TPHP, ethyl tosylamide, parabens and animal testing.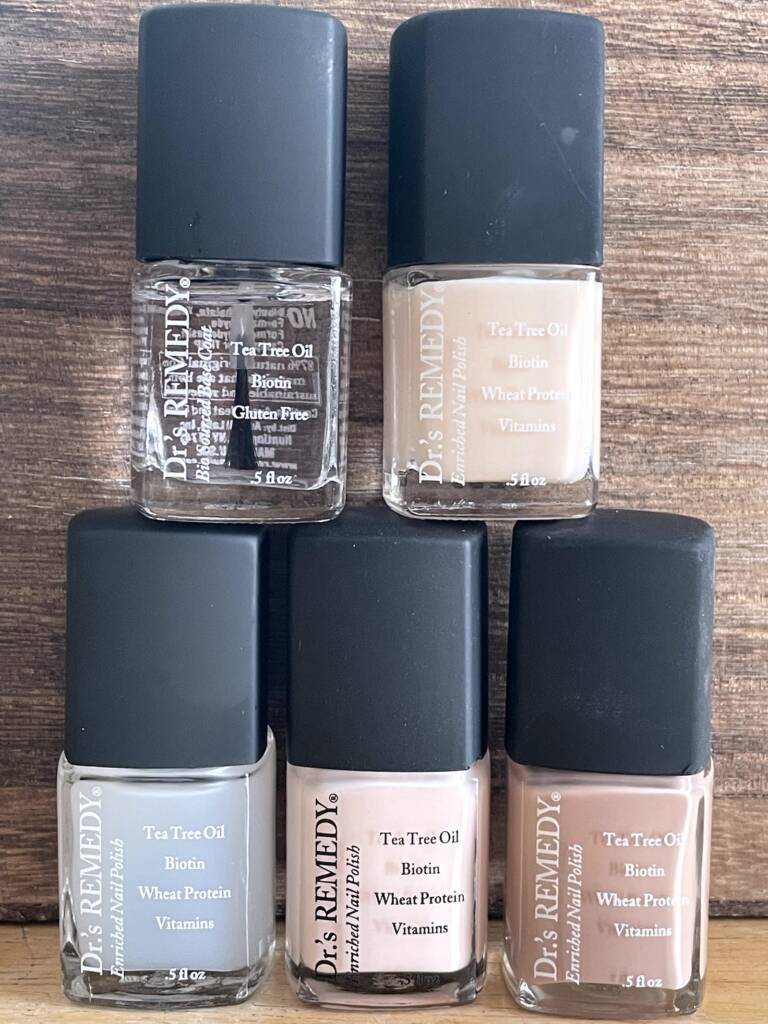 So far so good, but how do they stack up against traditional polishes? Appearance-wise, they are a nicely packaged nail polish and come in an impressive selection of colors in shimmer, crème, sheer, and frost finishes! There were over 50 shades and included everything from neutrals to some hip blues and greens, with a nice variety in between. At $17.25 per .5 fl. oz bottle, these are squarely in the premium, high-end nail polish category. I tend to pick more neutral shades so if the polish does chip, it's a bit less noticeable, so I opted with trying the Basic Base Coat, Promising Pink, Loyal Linen, Cozy Café, and Modest Matte Top Coat.
One of the very first things I noticed when I cracked open the bottle was the smell, or rather the noticeable difference in smell. Usually, the scent of nail polish fills the entire room as soon as you open it, but the Dr. Remedy Nail Polish was significantly different and, quite frankly, didn't have the typical overbearing "chemical smell." I thought the applicator brush was the right width and nicely shaped. The base coat went on quite smoothly and dried quickly. The colored polish similarly went on quite nicely and the brush allowed for nice control in the application, which was perfect for a DIY manicure.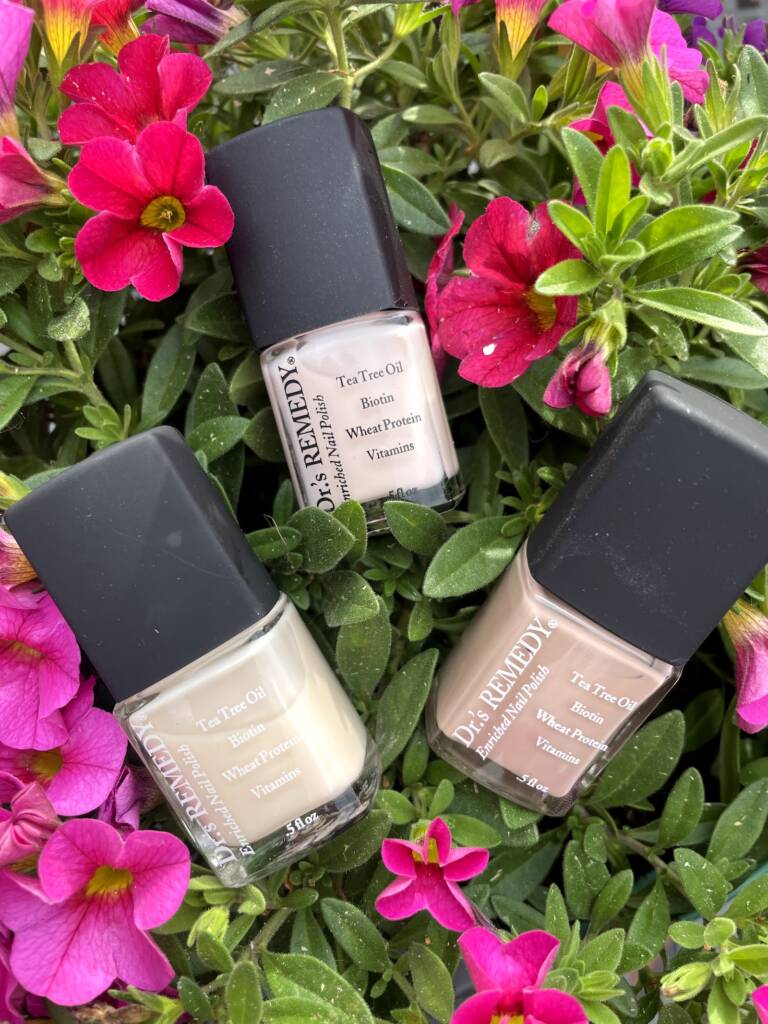 I liked the polish so much that I also brought it with me when I went to my favorite nail salon for my next manicure. I have incredibly soft nails that often split, so I have a frequent problem with nail polish not lasting terribly long or peeling off, but the polishes all lasted nicely and didn't chip easily. Dr. Remedy formulas also help deal with discolored nails as well as having naturally occurring anti-fungal properties. While the polishes aren't inexpensive, I thought the quality and added benefits plus being a healthier alternative made it a worthwhile purchase.
I often wonder if my friend's father ever knew how his words impacted my nail-biting habit, but I am sure he'd be proud to know that my hands remain ready for even the most discerning gentleman's inspection!
If you're looking to expand your healthier choices into your nail care routine, then Dr. Remedy Nail Care certainly hits the nail on the head! Try it for yourself with 15 % off by clicking here. There's also free shipping on orders over $30.00.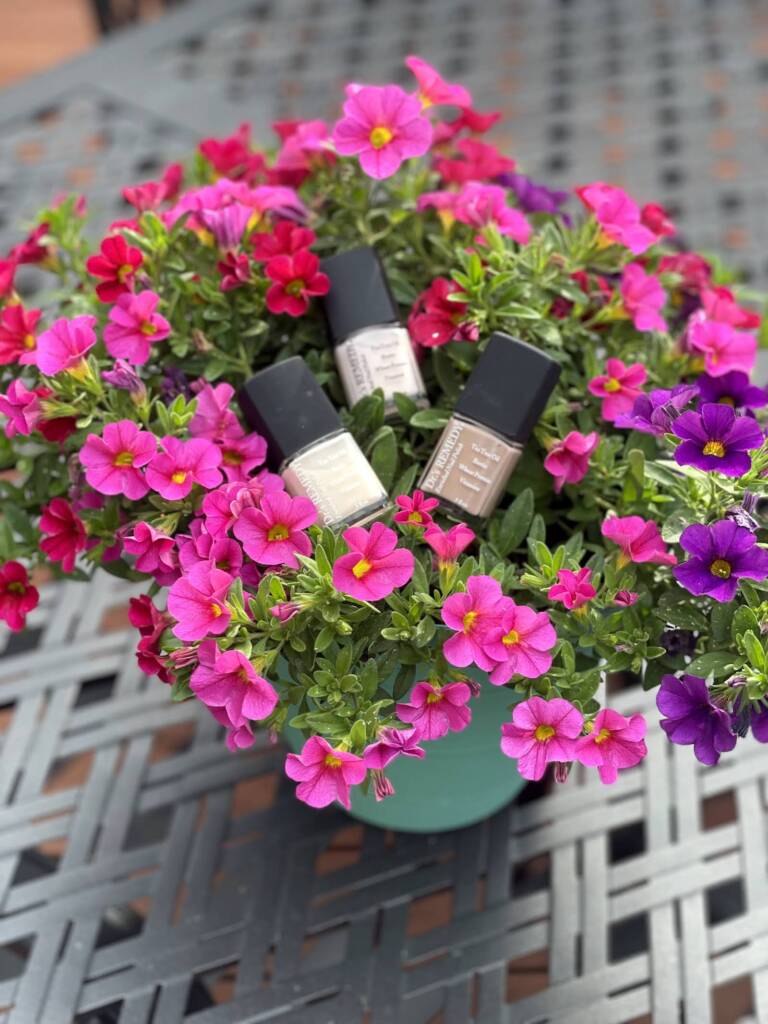 **The Dr. Remedy polishes were gifted for this review, however the content of my posts and review are my own true opinions and are not influenced by any partnerships or collaborations. Some of the links in this post are affiliate links and if you go through them to make a purchase, I may earn a small commission. Keep in mind that I link these companies and their products because of their quality and not because of the small commission I may receive from your purchases. The decision is yours, and whether you decide to buy something is completely up to you.
Charlene Bazarian is a health and lifestyle writer as well as a fitness and weight loss success story after losing 96 pounds. She mixes her no-nonsense style of fitness advice with humor on her blog at Fbjfit.com. You can follow her on Facebook at FBJ Fit and @FBJFit on Instagram.
Comments
comments