Fifty may be the new thirty, but that doesn't mean your makeup routine shouldn't evolve over the course of the years. Did you ever wonder why some women look every minute of their fifty-plus years while others appear to laugh in the face of time? If you weren't born with the genes of a superager, read on as internationally featured professional makeup artist and magician beautician, Janeen Jones, shares the top five mistakes you may be making and how your makeup brush can become your magic wand! Instead of wanting to change how you look, Janeen suggests that you think in terms of enhancing, drawing attention to, and highlighting your natural assets, and camouflaging any flaws or problem spots. Every woman is unique and different in her own way, so her makeup should never look as though it has been "factory stamped."
*Mistake #1: Doing your makeup the same as you have for the past 10, 20, or even 30 years, and expecting to look the same. Your face changes over time and your routine should also.
*Tip: Really look at your face in the mirror. Identify and accept what has changed over time. Lines, wrinkles, sunspots, skin tags or rogue bumps are less than flattering, so instead, use makeup to focus on your best features like your eye shape, high cheekbones, gorgeous eye color or full lips. Knowing what you want to accentuate, and what you want to draw attention away from, is key to creating your best look.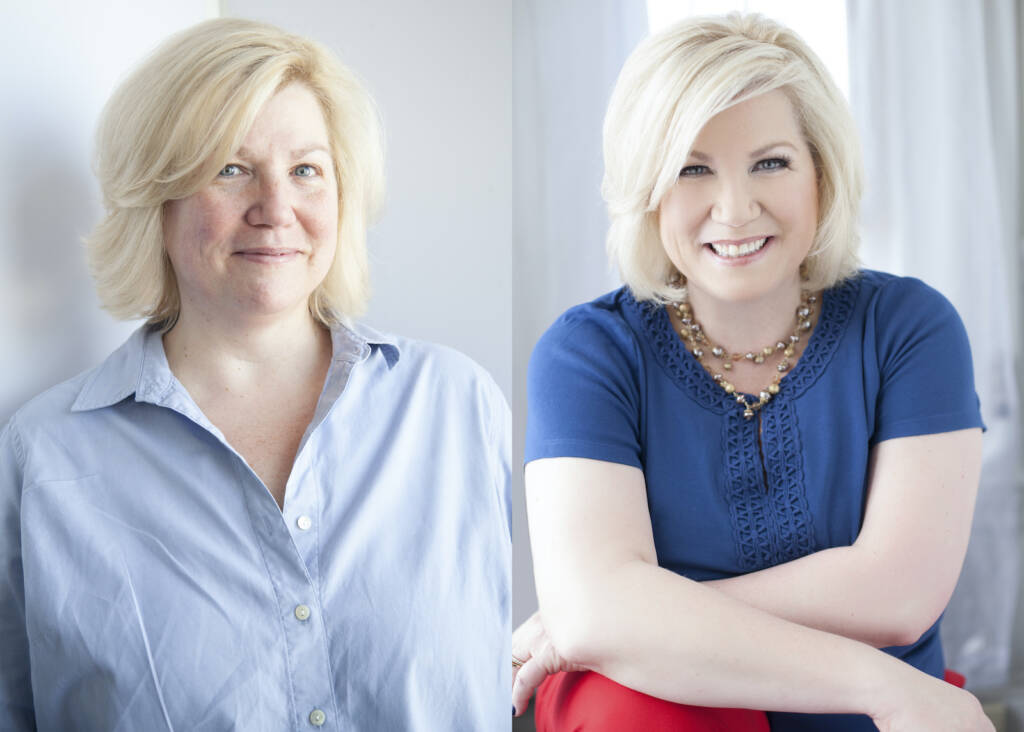 *Mistake #2: You just stop wearing makeup altogether. Many women tell me that they think makeup can make lines and wrinkles look even more pronounced, or that they can't seem to find the right colors or products. Often, many women just give up wearing cosmetics altogether and attribute it to simply not having enough time.
*Tip: You need to find the right makeup for your face and skin type. It's out there, I promise! While the myriad of choices can be overwhelming, choosing the right products can make all the difference in your appearance. The large cosmetic stores are often filled with young, eager salespeople who work on commission and may have zero experience on how certain lip gloss can seep into fine lines around your lips, or how mascara dots can occur from eyelids that are drooping closer to the lash line on more mature women. Take advice from someone who doesn't have anything to gain from your purchase! Scheduling a makeup tutorial with a freelance, professional makeup artist can teach you so many tips and tricks that can work with your everyday routine. Be sure to check their work and reviews to find someone who is a good fit for the look you're aiming for. Most professional makeup artists have worked with countless brands and can be a tremendous resource for recommending what may work best for you.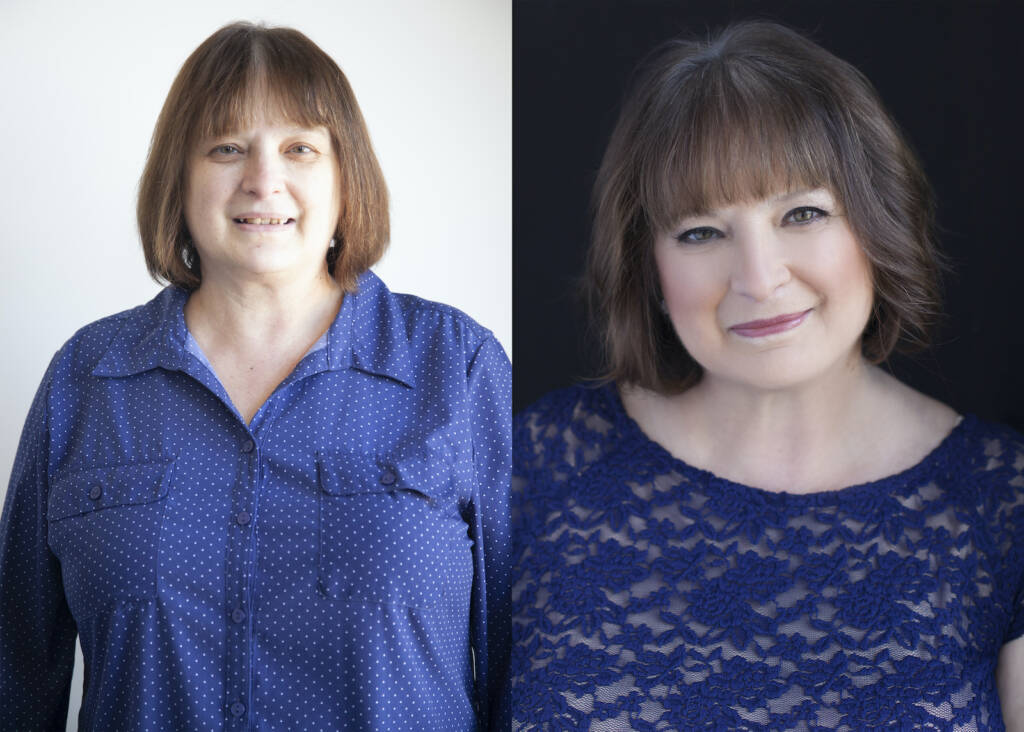 *Mistake #3: You're choosing darker shades of makeup to use in the wrong areas. As we age, we lose collagen and elasticity in our skin. This can lead to what I call, "the drop!" Eyelids drop, we lose our crease, and lids get heavy…we acquire droops and bags and jowls, and if all of that isn't enough, there's the dreaded "turkey neck" to deal with. The point is, all of this can create deep creases and shadows on your face, so adding even more dark shading with makeup that's too dark can make you look older than your years and create an appearance of fatigue, it can even make you appear to look angry.
*Tip: As a general rule, try to remember that, when you're applying your makeup, anything light that you put on your face will be highlighted, causing it to come forward or "pop," and anything darker will appear to be pushed back and recede. Use light or medium eyeshadow with an under-eye illuminator or light concealer to brighten up your eye area and use a black mascara to lend definition to your eyes. Instead of a heavier, dark check color, try a lighter, soft cream blush or cheek stain to give the appearance of a more natural flush to your cheeks. If you have a penchant for a darker eye shadow, try using a lighter shimmer highlighter under your brows and on the inner corners of your eyes to create an effect of brightness.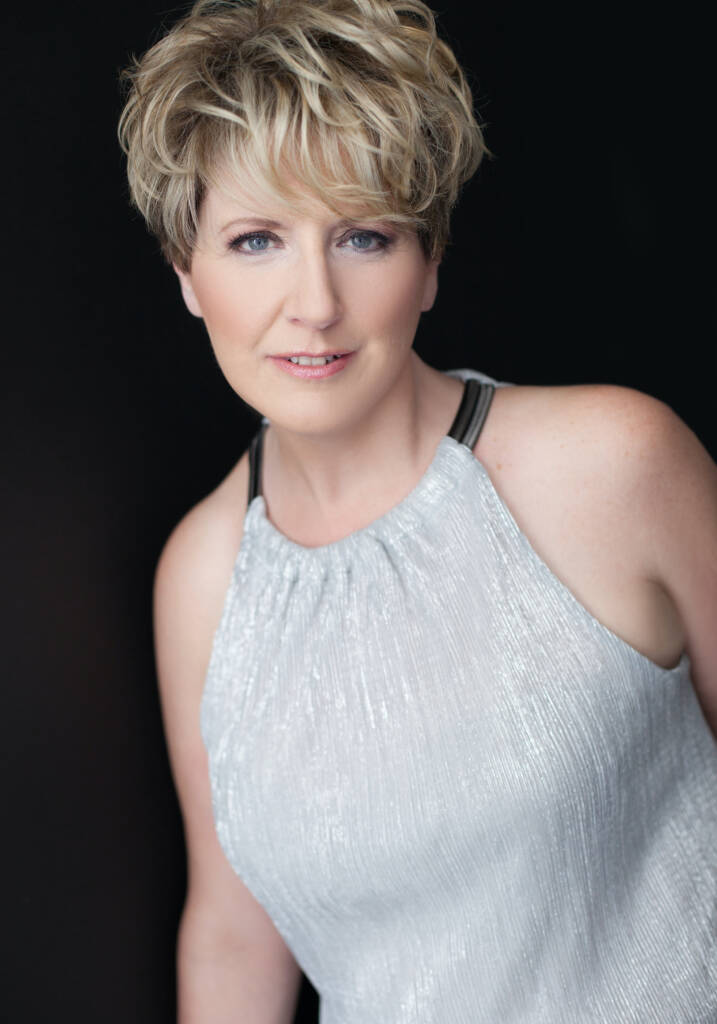 *Mistake #4: Not using enough makeup.Many women start to believe that, because they're getting older, they shouldn't wear as much makeup, and some just eliminate it altogether.
*Tip: Less isn't always more! Rather than less or no makeup, consider that "different" may be more in this case. Instead of increasing or decreasing the amount of makeup you wear as you age, consider trying some new products. Some of my favorites for women over 50 are:
· Veil Illuminating Complexion Fix: An under eye illuminator. While similar to a concealer, it's not as heavy, so it doesn't settle into lines and wrinkles. It brightens up, and can help camouflage, dark under-eye circles and shadows.
· Skindinavia's Prep and Set Kit: This is the perfect makeup primer and setting spray. If you constantly feel like your makeup fades or melts as the day goes on, this is the solution.
· Dior Diorshow Maximizer 3D Triple Volume Plumping Lash Primer: This product is applied like mascara and appears white. After you apply it, you can then apply your regular mascara and it helps lashes look fuller and thicker. It also prevents your mascara from flaking or wearing off throughout the day.
· Too Faced Chocolate Soleil Bronzer: This is my favorite bronzer! It has no orange tones, or annoying sparkle or glitter, and it's great for an instant, amazing tan look or even a subtle check contour. That it smells like delicious chocolate is a sweet bonus!
· Buy Ardell Pro Brow Defining Kit: This is a great powder brow option that lends to natural or dramatic brows. This product can also be used as an eye liner, eyeshadow and highlighter!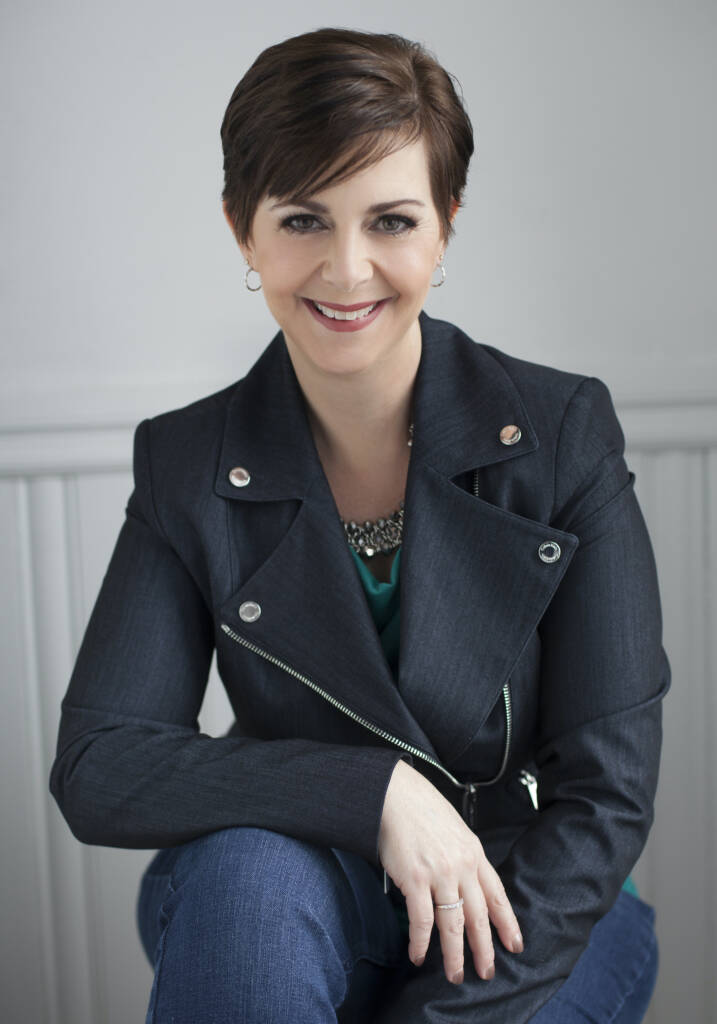 *Mistake #5: You're not using the right tools for the job!
*Tip: It is common for your eyesight to diminish as you age and, to pluck an errant eyebrow or chin hair, you must be able to see it first! When you're applying your makeup, use a quality magnifying mirror and good lighting. When I am applying my own makeup, I still use and love my vintage Clairol Makeup Mirror that has two levels of magnification and adjustable side lighting. You can find similar combination mirrors, or buy a magnifying mirror and use it with good lighting, or utilize a ring light that can be a convenient option because they're so portable. I also recommend investing in some good makeup brushes. You don't need to spend a fortune, and you can even find nice paint brushes at a hobby shop or craft store that are virtually identical and come in a variety of sizes.
As a professional makeup artist, when I'm finished, I want each woman to look at themselves and see their best faces and truly see what makes them individually special and beautiful. When I'm working with older clients, it is so rewarding when I see their confidence and inner sparkle emerge when they take that first peek in the mirror. It is my hope that they carry that with them in the future when they're applying their own makeup and that they feel gorgeous at every age! As I say goodbye, I send them off with my signature sign-off, wishing them "Love, light and lip gloss!"
About the authors:
Janeen Jones is an internationally published, professional hair and makeup artist. As well as being a licensed cosmetologist, Janeen specializes in commercial, beauty, print, ad, promo and bridal hair and makeup work and enjoys seeing clients weekly in salon at Billerica MA. You can follow her @JaneenJonesHMUA on Facebook and @Janeen_jones on Instagram.Charlene Bazarian is a health and lifestyle writer as well as a fitness and weight loss success story after losing 96 pounds. She mixes her no-nonsense style of fitness advice with humor on her blog at Fbjfit.com. You can follow her on Facebook at FBJ Fit and @FBJFit oFive Makeup Fixes for Women Over 50
Comments
comments