I always lament the fact that by the time I realize a pair of sneakers, shoes or jeans are going to be one of my favorites, it is often too late to get another pair. Invariably, whether they're discontinued, out of stock or just long gone, I find myself out of luck and regret not having purchased multiple pairs. But in my defense, how would you know before you know? I have a closet full of shoes that seemed like they were going to be comfy. It isn't typically love at first step with footwear as it tends to take a while for the initial "break in period," before you can fully appreciate the comfort level that will then become the benchmark for future shoes that will invariably fail in comparison. I expected this to be the case when I set out to write this review of Suavs Footwear, but I barely had the first pair on when I realized these shoes were going to be quite a bit different.
Before I even slipped on the shoes, however, there was a lot to like about the brand itself including that Suavs are made from 100% recycled knits derived from post-consumer plastics. Additionally, the shoes are ethically and sustainably manufactured, are vegan-friendly and both the soles and the shoe itself are completely machine washable. In line with other companies supporting worthy social missions, Suavs also donates footwear to Soles4Souls and LifeWorks.
I tried The Zilker ($95.00) shoe first. Saying "I slipped" them on was no exaggeration as they are incredibly stretchable and didn't need to be unlaced to put them on. They are extremely light-weight and, as advertised, make a fantastic travel shoe as, unlike many sneaker style footwear options, they lie flat and would be extremely easy to pack without taking up a lot of space. They also claim to be a very breathable and moisture wicking shoe, and I found that to be the case. Suavs are considered to be a "barefoot shoe," which tout all sorts of health benefits from better balance to building stronger foot muscles and tendons. I was hesitant to believe this. I have never been a person who successfully can go without socks even with the most comfortable sneakers. Any prior attempt to ditch the socks and I find myself with blisters or just being uncomfortable walking long distances. I tried The Zilker both with and without socks and was genuinely surprised how comfortable they are. Personally, the fact that the shoes are machine washable make the thought of going sockless, much more appealing to me. Besides hoping for some of the benefits of a barefoot shoe, in truth, I would welcome the aesthetic appearance of going sockless.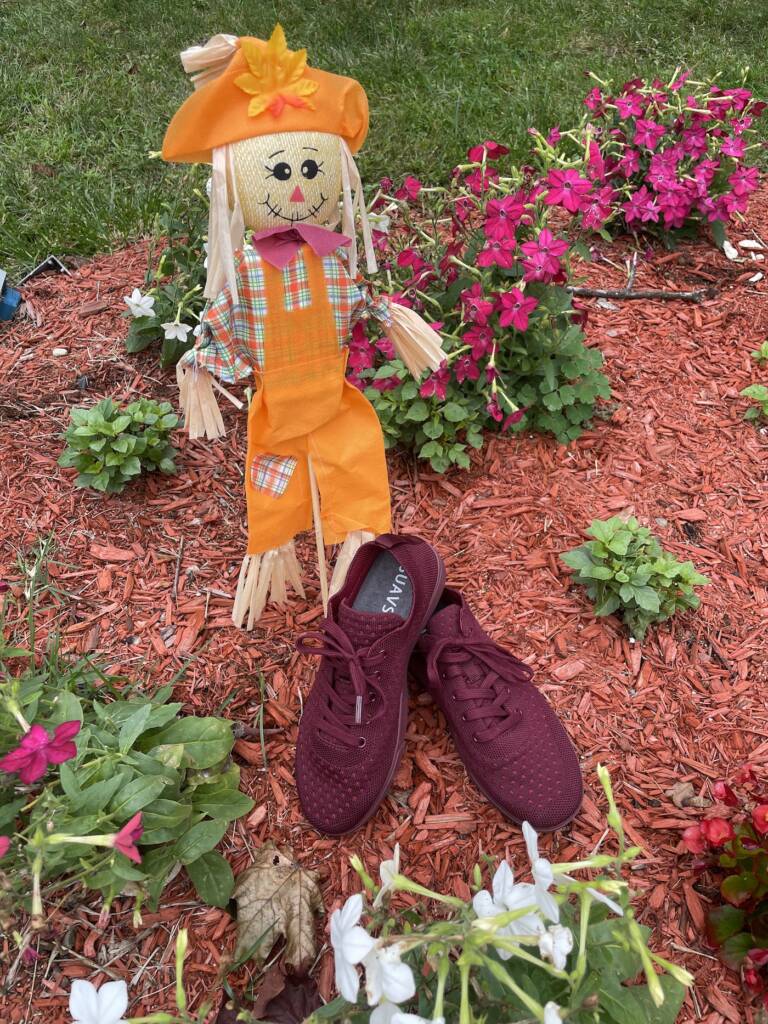 The Zilker comes in quite a variety of colors, and I chose the Vino, which was a rich cranberry shade. There was no getting used to the shoes or breaking them in as they were instantly comfortable. The first day I wore them I was going to a town street faire and despite lots of standing and walking, they felt great all day. As I also typically use custom orthotic insoles, I appreciated that the fabric has sufficient give to insert them as well. I tend to take my shoes off the minute I can, and this was not the case at all as it truly didn't feel like I was wearing shoes.
The next pair of Suavs I tried was The Legacy ($110.00). These come in three colors, and I opted for the Jet Black. These are very similar looking to The Zilker but are a high-top style shoe. In full disclosure, I typically avoid high-top sneakers as they tend to rub against my ankles, and I tend to find them irritating. The Legacy's knitted fabric was very soft and snug fitting, so thankfully, this was not the case. I found the comfort level and packable features virtually the same between The Zilker and The Legacy but appreciated that the Legacy has a rubber toe cap to offer some water resistance. I also liked that The Legacy could be dressed up more like a bootie than a typical athletic high top.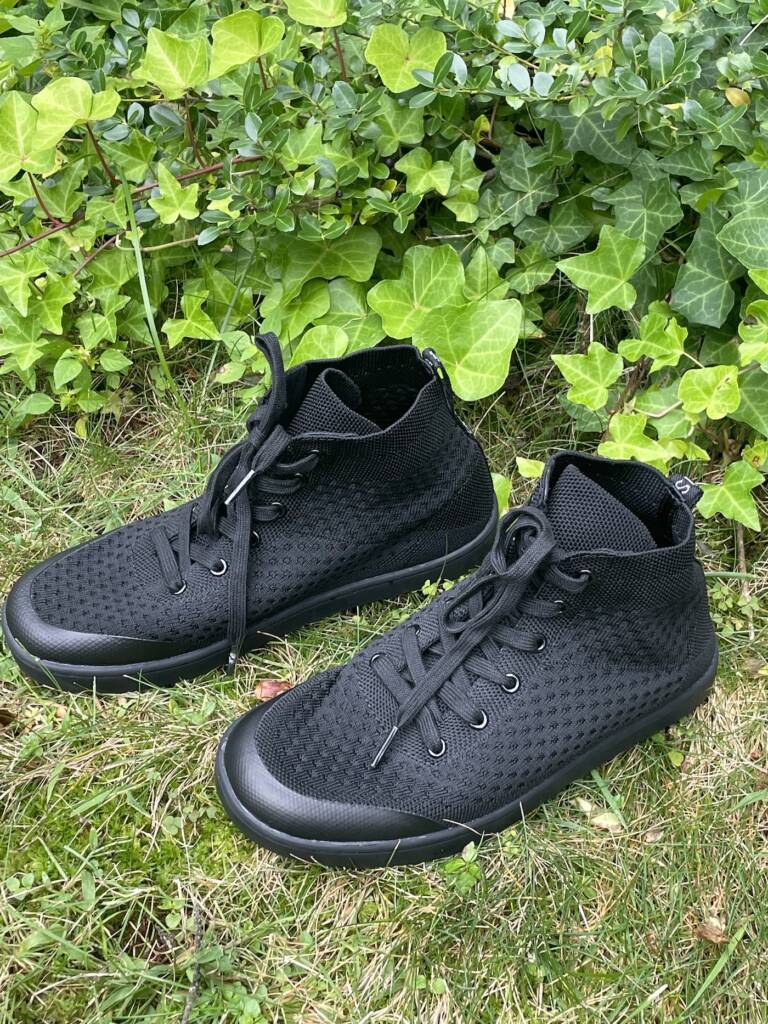 To round out the variety of Suavs for this review, I chose a slide style option called The Eddy Slide ($85.00). The Eddy Slide was offered in three colors, and I chose Sand, which seemed a bit more off-white or ivory in appearance. The slide variety was a bit new to me as I tend to wear thong style flip flops for the beach or getting a pedicure. These were a nice easy on option and again, very comfortable. I can't see myself walking long distances in a slide, or traditional flip flops for that matter, but that's just a personal preference. The Eddy Slides do have a cushioned sole and were comfortable enough to wear while out and about. One of the things I never was a fan of with traditional flip flops was how germy they can get, and really appreciated the fact that the Eddy Slides, like The Zilker and The Legacy, were machine washable.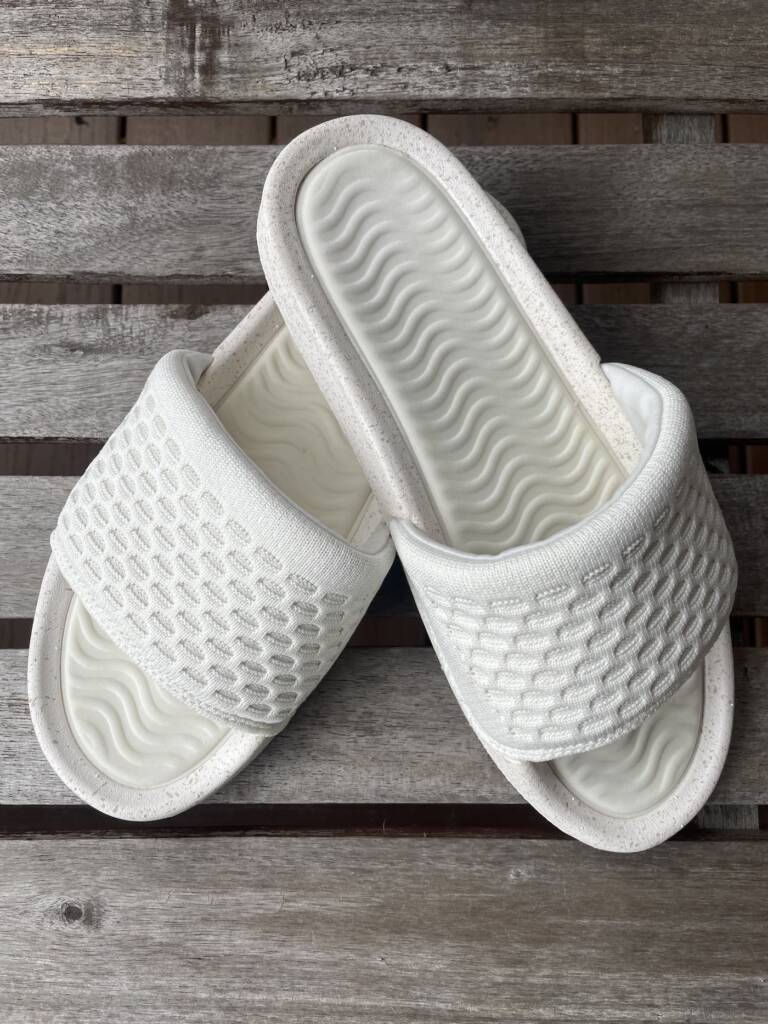 Overall, my experience was love at first step! It will be a refreshing change for me not to regret not ordering more of something I clearly found so comfortable or worse, not piling up yet another uncomfortable shoe in my closet that I won't wear again.
Suavs are available in women's US sizes 5-13 and men's US sizes 7-14. Want to slip on a pair of Suavs for yourself? You can check out their entire line of shoes and order HERE.
Sign up for their email list and get $10.00 off of your first pair!
**The Suav shoes were gifted for this review, however the content of my posts and review are my own true opinions and are not influenced by any partnerships or collaborations. Some of the links in this post are affiliate links and if you go through them to make a purchase, I may earn a commission. Keep in mind that I link these companies and their products because of their quality and not because of the small commission I may receive from your purchases. The decision is yours, and whether you decide to buy something is completely up to you.
Comments
comments