Many know Ed Begley, Jr. from the decades he has spent appearing in hundreds of films, television shows and theatre productions. However, the seven-time Emmy nominated actor and author sees himself as having a more important role in real life. He is an impassioned environmental advocate who works toward trying to make a difference in the world, or rather, for the world. Toward that end, Begley, Jr. has a lot to share about small changes everyone can make and how those changes can make an impact and create long lasting, sustainable benefits for our environment.
*You are well known as being an environmental activist, but was there an "aha moment" that sparked your passion for protecting the environment and living a green lifestyle?
Yes, it all came together for me on the first Earth Day back in 1970. I was twenty years old and, having lived two decades in smoggy Los Angeles, it was just abundantly clear that there was a problem. The air quality was so poor, it hurt to breathe. You could see how polluted and trash filled the waters had become. The awareness that something needed to be done just ignited and awakened a purpose within me and a desire to take action.
*I've heard you quote the expression, "A fork is a dangerous weapon," when speaking in terms of not only a person's health, but also in terms of the environment. How so, and what is your advice on how to combat that?
Medical research resoundingly indicates that consuming too much red meat is just simply not healthy and can increase not only your cholesterol, but your risk of several serious diseases, including certain cancers, stroke, heart disease, and diabetes.
The cycle of red meat production is not only detrimental to our own well-being, but also in terms of our overall environment as well. The conditions that exist in the cattle industry would shock most consumers and shatter the image of cattle grazing in open fields. So now, not only are cattle not raised as they were perhaps decades ago, but red meat is truly not a necessary, or even healthy, staple in our diet. Additionally, the methane and greenhouse gases produced and released into our atmosphere by livestock has a significant negative impact on our environment. One of the single best things a person could do to effect climate change is to become a vegetarian, or alternatively, markedly reduce their intake of red meat. It is a positive step that is beneficial for you, the livestock, and the planet.
*As a vegan and someone who grows a lot of his own food, what does your typical day of meals consist of?
I like to start the day with tea in the morning: herbal with honey or black for an energy boost. I also enjoy Allegro Organic Coffee with some nut milk. About an hour later, I will often have a bowl of gluten free cereal with almond milk, peanut butter and gluten free crackers or, if I'm on set, I typically pick oatmeal with fruit. Lunch is often a mix of delicious, fresh greens from my garden, with some pine nuts and organic avocado tossed in. Cooking is a labor of love for me, and I enjoy creating some of my particularly crowd-pleasing meals for dinner, such as a vegetable curry, a Thai basil eggplant, Tomato Sambal, a delicious African dish, or a variety of different stir fry dishes and soups.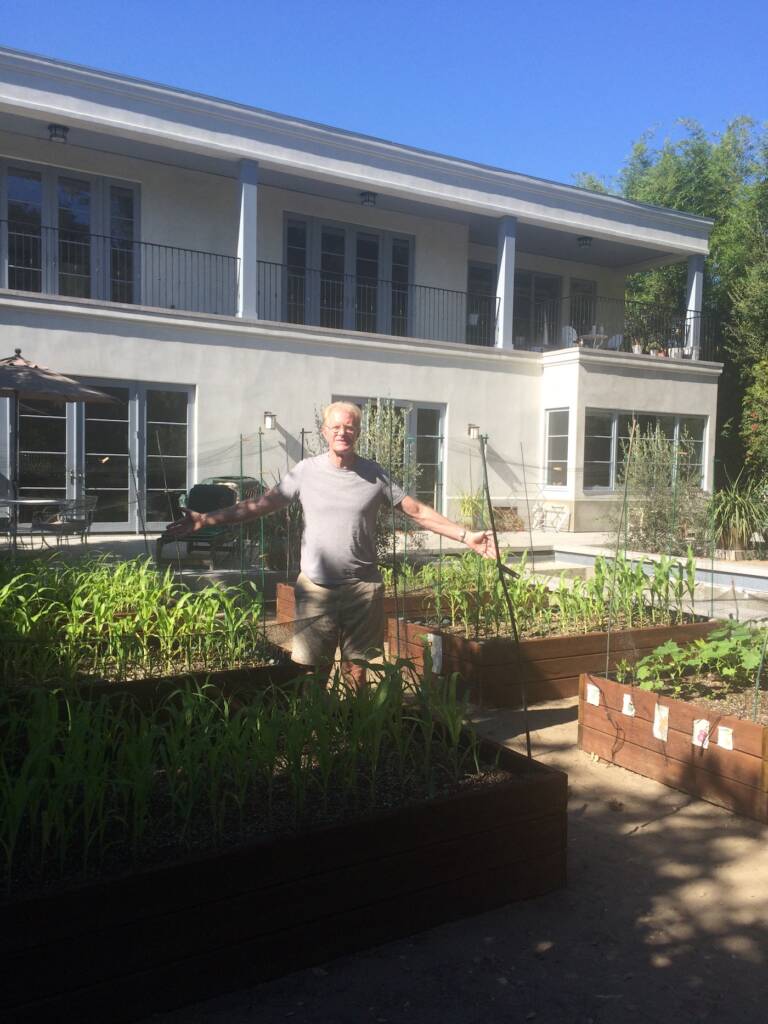 *What is your health and wellness self-care routine in terms of fitness?
I try to incorporate biking and walking into my typical lifestyle routines. I'll walk or bike to run errands whenever possible. I am also a member at my local YMCA and work in 30 minutes of a challenging body circuit routine, or you can find me on the Lifecycle Exercise Bike.
*What are some tips and strategies that you would suggest for people who want to do better in terms of protecting the environment, but don't know how to start or what manageable actions they could take that would have an impact?
One of the things I hear most from people is that, while they would like to make greener choices, they somehow think it's a luxury and that they just can't afford to. I am always careful to explain that I couldn't afford everything either, especially when I was a young, struggling actor. The beauty is that, by taking an initial step, the result creates a savings that you build upon for the next step, so that each action is cost-effective and funds the next step. Start buying LED bulbs and swap out your existing incandescent bulbs and you'll see you're saving money on your electric bill. Buy a smart thermostat and the technology can regulate the temperature in your home as it's needed and being used, which will result in further savings. There are so many things that can not only help the environment, but pay for themselves with use: weather strip your doors and windows; install double paned glass when replacing windows; start home composting, try a home garden; and, if that's not possible, try a community garden or, if there isn't one, start one; walk, ride your bike, or try public transportation; or get a rain barrel. The use of solar energy can save so much on your home utility costs. Even if you can't afford to purchase solar roof panels, you can rent them for approximately $70.00 per month, but the even better news is that they will save you approximately $100.00 per month! With each positive energy saving step, the savings can help fund even larger steps, whether it be an electric car or a whole house water filtration system. The takeaway message I would want people to receive is that you don't need to be wealthy to make a difference, and that their efforts can pay for themselves.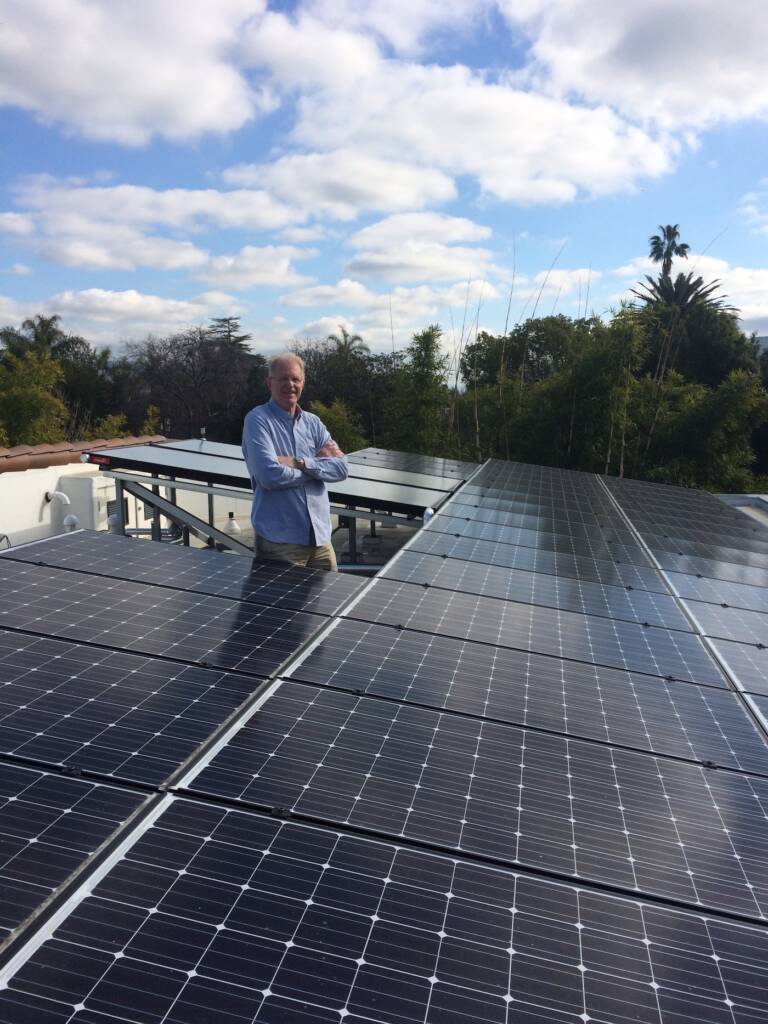 *If you could eliminate one thing in terms of improving the environment, what would you pick?
Single use plastics! The use of plastics in everything from beverage containers to straws and plastic bags in every store are an environmental horror story. Not only do they end up polluting our oceans, but the average person ends up consuming approximately a credit card size amount of plastic each week! Incorporating a reusable stainless-steel bottle, and bringing your own reusable canvas bags for shopping, require such minimal effort and expense, and yet, cumulatively, would make a tremendous impact on improving our environment.
*Can you share some details on your new line of plant based and green products, Begley's Earth Responsible Products?
My objective was to offer plant-based products for a sustainable lifestyle that were as good as, if not better than, their non-green counterparts. The goal was to create cleaning products that were cruelty-free, made in the USA, recyclable, and biodegradable. The new line of products is EPA tested and carries an environmental seal as being a USDA Certified Biobased Product. What was important to me is that the products, in addition to being a great choice for the environment as well as the health and safety of the households that use them, was that they perform wonderfully. I think there's a misconception that green products, and cleaners in particular, aren't as effective as traditional household cleaners. I am so proud to be a part of a business that helps to shatter this notion. You can learn more about Begley's Best at Begleysbest.com, and they're available for purchase on Amazon and Walmart.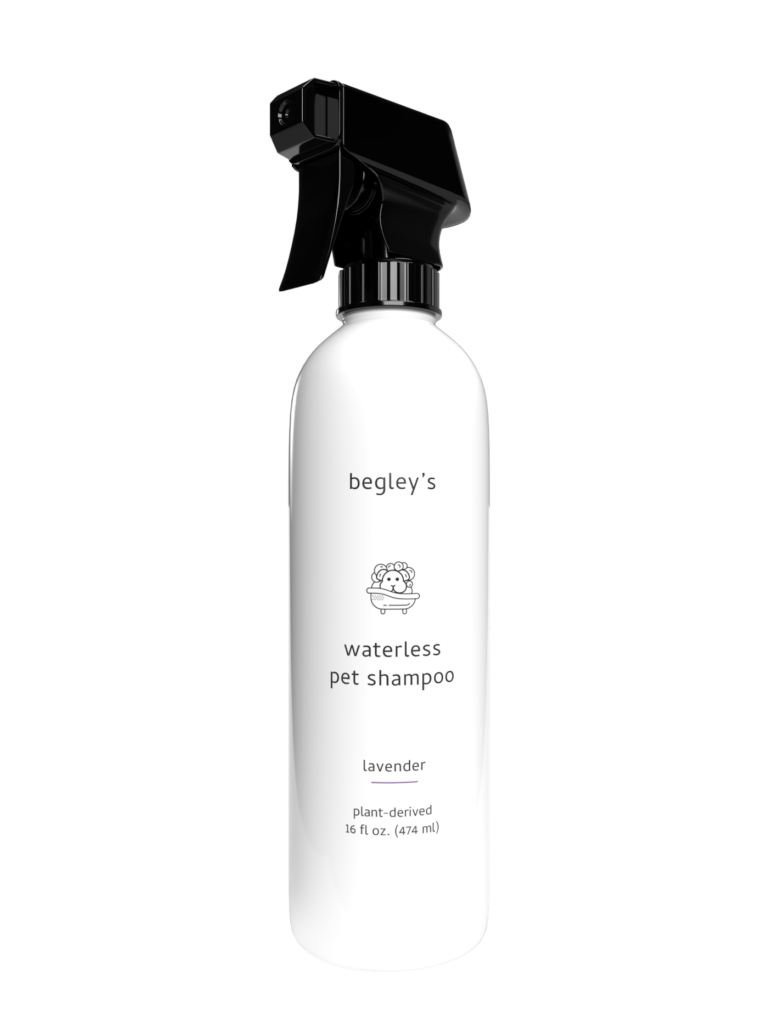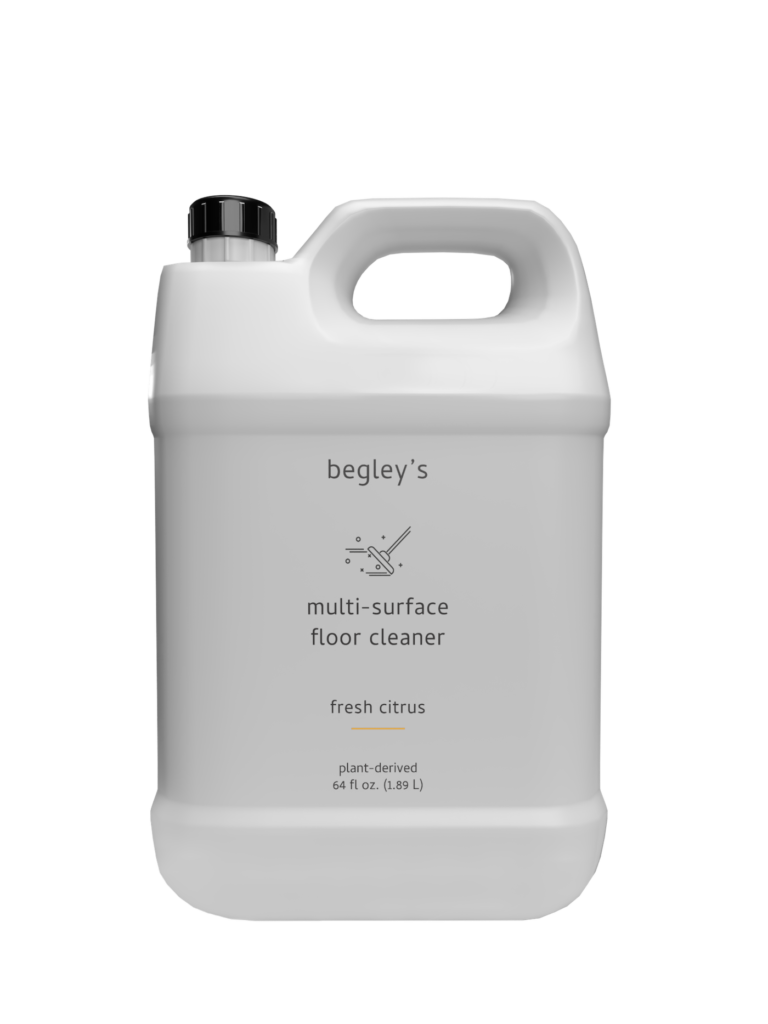 *What would you describe as your philosophy or words to live by?
"Live simply, so that others may simply live."
*How do those close to you feel about your passion for a green lifestyle?
I do what I do. The zeal is my own. I am a very green person and try to live my life by example of what is possible. There is no scorn or judgment on those close to me if they make different choices. I feel very fortunate that my family and close friends are so supportive.
*What is something that would surprise people to learn about you?
I think people would be surprised to know that I have vertigo and that heights can be a concern for me. You won't find me on a ladder or up on the roof!
*If you could save one tangible item from a fire, what would you grab?
My father's Oscar. My father was a larger than life figure and he treasured his Oscar. He would carry it with him everywhere he went. When I was finally allowed to touch it, I was so nervous, I accidentally dropped it. Thankfully, the Academy repaired the damage. I grew up wanting to be an actor, and my father obviously was a tremendous part of that.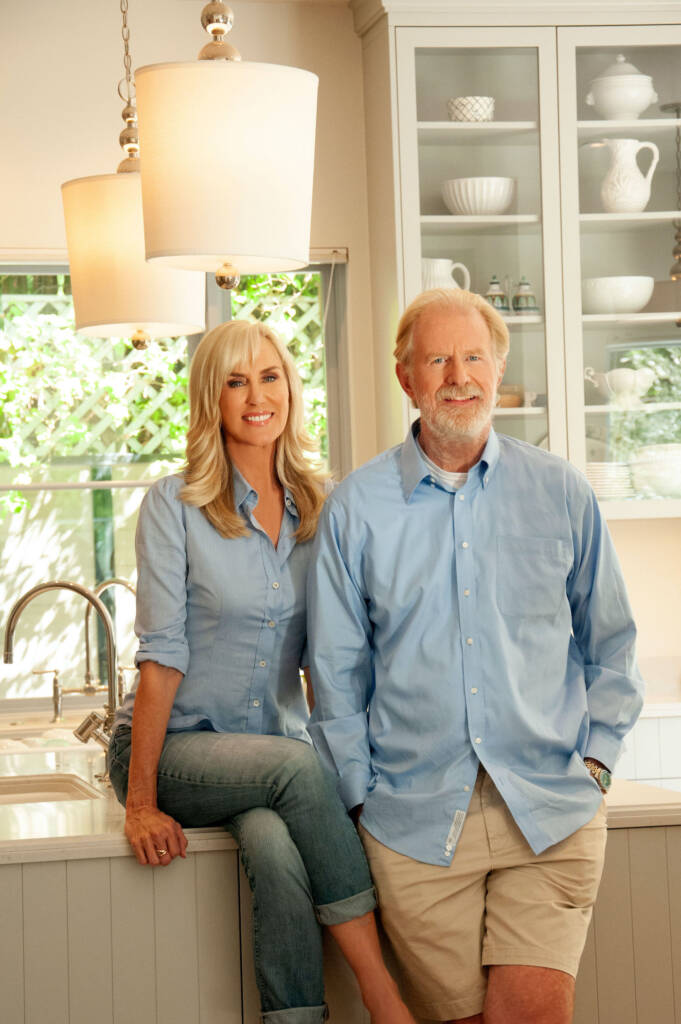 *You've had a long and storied acting career and appeared in so many films and television shows. What has been a highlight for you personally?
I have been so fortunate to have so many wonderful opportunities, but without question, getting to work with Meryl Streep on the film She Devil was an incredibly special experience for me.
*What is something that wowed you recently?
The launch of the Webb Telescope into space in December was just incredibly exciting. It is awe inspiring that infrared technology will enable glimpses into the dawn of space from the big bang and the formation of galaxies. Who knows what mysteries will be revealed?
*If you could go back in time and share a piece of advice with your younger self, what would you say?
Don't be in such a rush. Just slow down and truly stop and smell the roses.
*What's next for you?
In terms of acting, in addition to working on Young Sheldon, Peacock's Queer as Folk, and on Mr. Mayor with my dear friend, Ted Danson, it has been an incredibly busy time for me. I have some exciting new projects coming out that I can't talk about quite yet but stay tuned!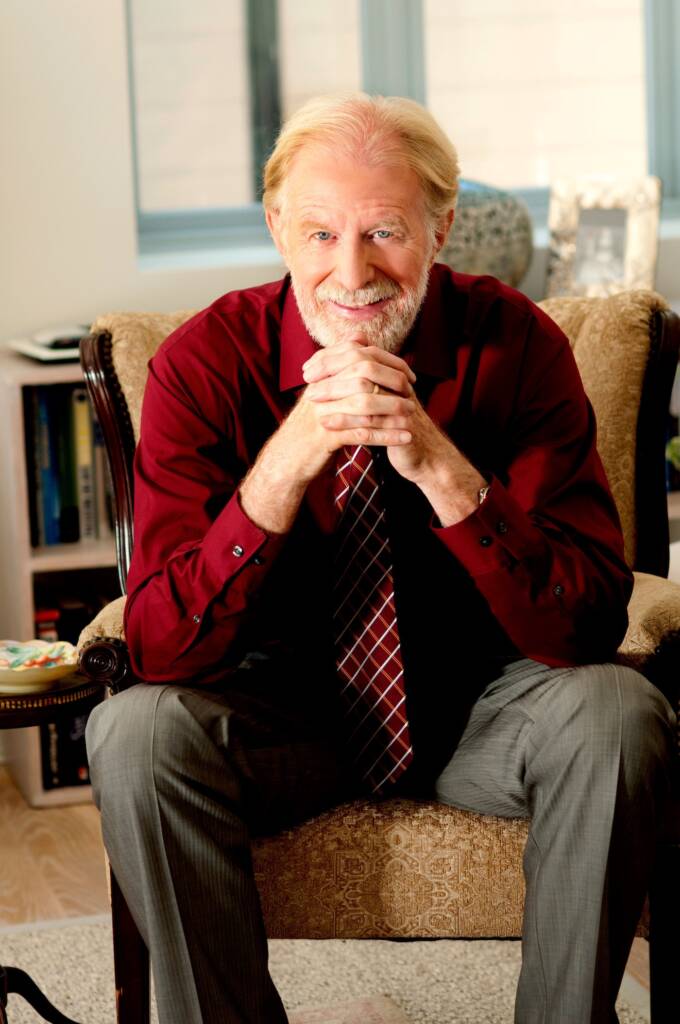 You can follow Ed Begley, Jr. on Twitter at @edbegleyjr, on Instagram at @ed_begley_jr, on Facebook at Ed Begly Jr. and learn more at https://begleyliving.com/
About the author: You can read more celebrity interviews and health and wellness articles by Charlene Bazarian on her blog at Fbjfit.com and you can follow her at @FBJFit on Twitter and Instagram.
Comments
comments