Salonpas offers a wide variety of over-the-counter pain-relieving products that come in patches, creams, gels and spray-on options. As a frequent back and neck pain sufferer, I was more than happy to try the full line and to share my review. My initial interest in trying Salonpas stemmed from my hesitation to be constantly popping pills to combat discomfort. I liked that the products offered a topical solution to a nagging problem. Anyone who has ever experienced back or neck pain knows how difficult it can be to focus on virtually anything else while you're experiencing this kind of pain.
Personally, I have a lot of lower back pain caused from disc compression as well as creating sciatic nerve pain that can radiate down my leg. Previously, I had no luck with any over-the-counter options that helped with nerve pain. In dealing with the sciatic and nerve pain, I found the Salonpas Lidocaine 4% Pain Relieving Gel-Patch to be the most helpful.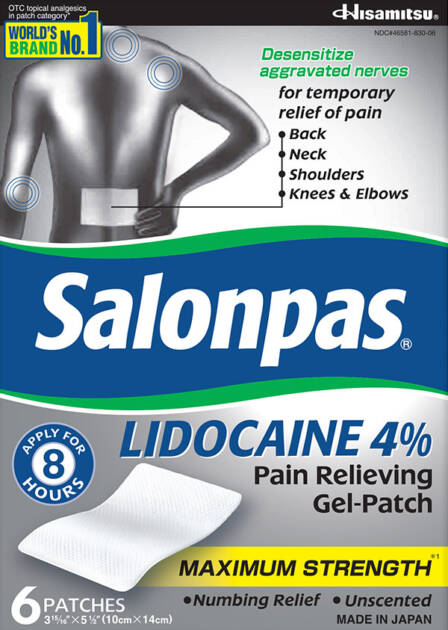 The patch has the effect of numbing the area and lasts for up to 8 hours! These were a great option especially on days when I needed to be walking or standing for long periods of time. They were extremely easy to apply and best of all, were fragrance free. They stayed on securely and were a much more effective option than over-the-counter acetaminophen, ibuprofen, or naproxen pills, which I found offered virtually no relief for sciatic pain.
Similarly, the other Salonpas lidocaine containing products were both fast acting and effective. I particularly was fond of the Salonpas Lidocaine Plus Pain Relieving Liquid as it had roll-on applicator, so you could just easily apply it to the area of discomfort. I found the roll-on product great to deal with stiff neck pain, which can be so bothersome and often comes on suddenly. The Salonpas Lidocaine Plus Pain Relieving Cream and Deep Relieving Gel products offered fast relief as well, but you did need a hand application to apply to the area. It was nice to massage these in, and like the patches and liquid versions, also, did not have a noticeable fragrance of any kind.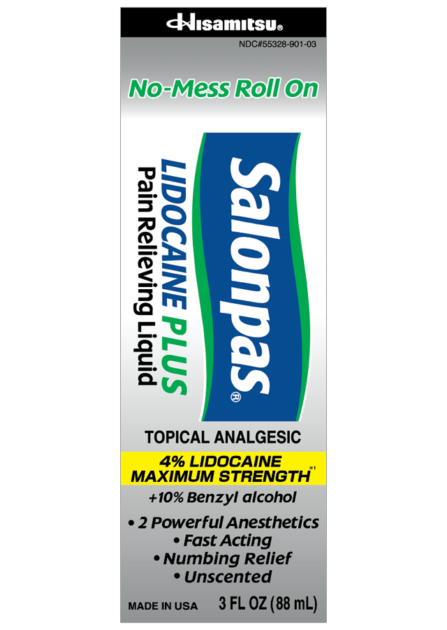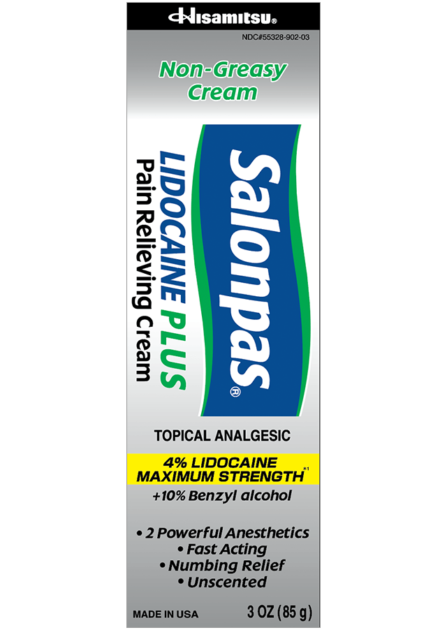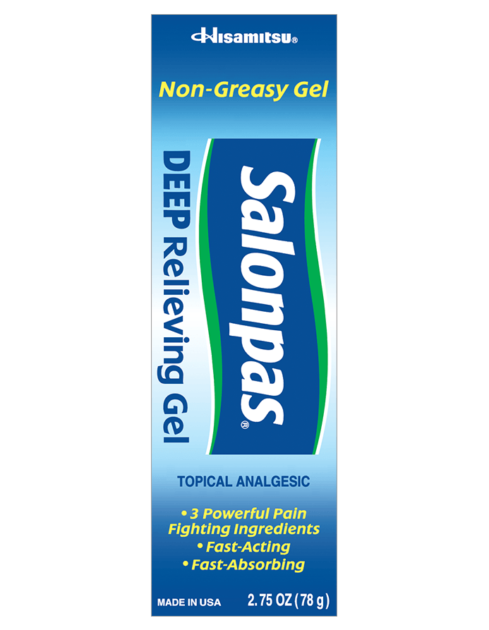 I tried the Salonpas Pain Relieving Patch, which also offered some pain relief, but would suggest that this product works better for typical back pain, whereas I found the ones with Lidocaine more helpful with sciatic and nerve pain. I particularly was fond of the Salonpas-Hot Capsicum Patch. It offered a mesh type fabric, which really had some nice give to it, and stayed on well. It also covered a large area, but you could cut it for use in smaller areas. The Salonpas-Hot Capiscum Patch was really calming and helped alleviate the pain with the warming factor. I was surprised how long the heat lasted as well, as sometimes, other hot/cold type products, provide a sensation when you first apply them, but then quickly wear off.
If your sensitive to temperature, however, and don't like a hot sensation, I would recommend sticking with the other pain patch varieties. There is also a Salon Pas Pain Relief Patch that has menthol and methyl salicylate ingredients. I found these soothing as well but would note that there was a bit of a menthol type fragrance with this variety. So, if you're concerned about other people noticing the fragrance, maybe save these for overnight or when you are not heading out.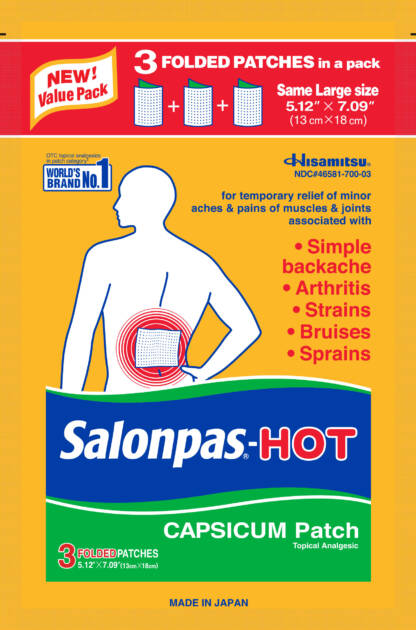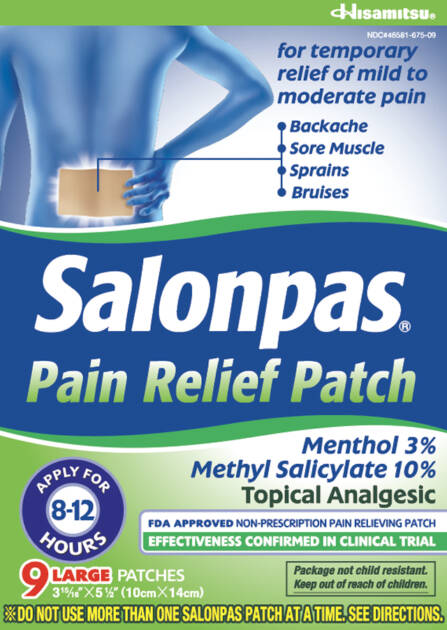 I was a big fan of the Salonpas Jet Spray as it covered a large area and offered an instant pain relief option. I liked that, similar to the roll-on product, you didn't need to get it all over your hands to use. I did, however, find that the pain relief lasted longest with the patches over the sprays, creams and gels, so the latter required more frequent applications.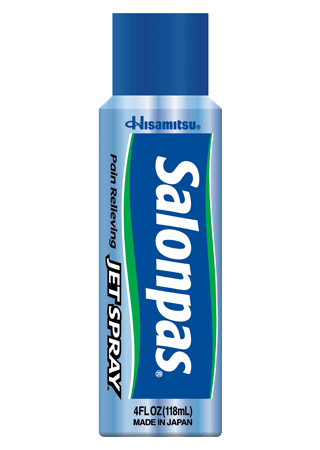 The Salonpas Arthritis Pain Relief Diclofenac Gel was a brand-new product and was specifically formulated for use to treat arthritis in your hands, wrists, elbows, feet, ankles, and knees. Again, I was happy to have an over-the-counter option that treated the problem externally. The gel massaged in easily, didn't have a strong fragrance, and was helpful in combating the inflammation and pain caused by arthritis.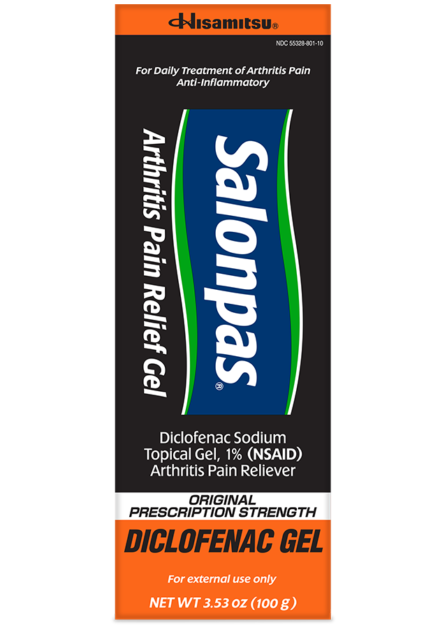 Overall, the Salonpas products have offered products that help with a variety of pain issues at an affordable price point and best of all, treat the problem externally. Salonpas products are available in stores and on many online retailer locations. You can check the full store and online locator here.
**The Salonpas products were gifted for this review, however the content of my posts and reviews are my own true opinions and are not influenced by any partnerships or collaborations. The decision is yours, and whether you decide to buy something is completely up to you. Additionally, you should always consult your medical provider before starting or trying any products for your health.
Comments
comments