A couple of years ago, I had the great pleasure to interview actress Sonya Eddy. It was truly a "great pleasure," as I don't think I have laughed so much in quite a while. She had so much to share and was so inspiring, it truly felt like chatting with a dear friend. Sonya told me that she knew she would like me as her car's name was, "Charlene!" By the end of the conversation, we were saying that when we were both on the same coast, there would be a get together with copious amounts of wine and a lot of laughs. We had kept in touch over the months since our interview, but Sonya tragically passed away unexpectedly on December 19, 2022. She was a remarkable lady in so many ways, and I wanted to share her incredible story and her insights.
There are times you choose your career and there are other times when, perhaps, your career chooses you. You could call Sonya Eddy an "accidental actress" or maybe, more fittingly, say she had an epiphany that changed the trajectory of her life. Whether by chance or by destiny, Eddy has stolen the hearts of fans with her portrayal of the beloved, no-nonsense nurse, Epiphany Johnson, on the ABC daytime drama General Hospital.
When did you know that you wanted to be an actress?
I was probably the last person to know! I was a psychology student at UC Davis. I spent a lot of time in the green room in the theatre department observing people. I found these folks, who seemed to easily just become someone else, fascinating from a psychological point of view. I took a History of Black Theatre course and it involved an oral presentation. My professor pulled me aside and told me that, with a voice like mine, I should be on stage. I laughed it off, as I am a very shy person. Like everyone in my family, I loved to sing in my church choir, but that was the extent of any interest I had in putting myself out there, so to speak. My professor asked me if I would consider doing a stage production at the school. I told him I would do it if it was a black show, knowing full well that the school had not done a predominantly black show in at least 20 years. When he followed up with me that the school was doing Zora Is My Name, I had to honor my word and at least audition.
I was told I got the part almost immediately. I had an incredible experience doing this production, and for the first time felt like I was using 100% of my brain and I discovered I was a bit of a control freak. I loved the sense of being able to influence the audience, to open a door in their mind that they otherwise may not have opened. I was still not remotely considering acting as a career. I was thinking of going to law school and moved to New York for a year, where I was very drawn to the theatre people who lived there. I greatly enjoyed their level of commitment and thrived myself being around that level of creativity. When I came back to school in California, a director from the BBC, observing a production, pulled my parents aside and told them that I was an actress, and that this was my calling, and that they needed to let me know it was okay. I come from a family that valued education and thought we would become business professionals or engineers and, much like myself, my parents had never envisioned my becoming an actress.
It wasn't until Ruby Dee was a special guest at the university, and I was one of the few students invited for a luncheon with her, that the idea of becoming an actress started to take shape for me. She simply said, "I understand why you would have a hesitation about becoming an actress, but not a lot of people can do what you can do. Don't think about it, just do it." When someone like Ruby Dee speaks to you like that, you listen. I met with a director who was a friend of a publicist I knew, and he told me to move to L.A. and said I would have representation before I knew it. Three weeks later, I was in L.A., and three weeks after that I was in the actors' union. One year after that, I no longer needed a day job as I was steadily auditioning and working.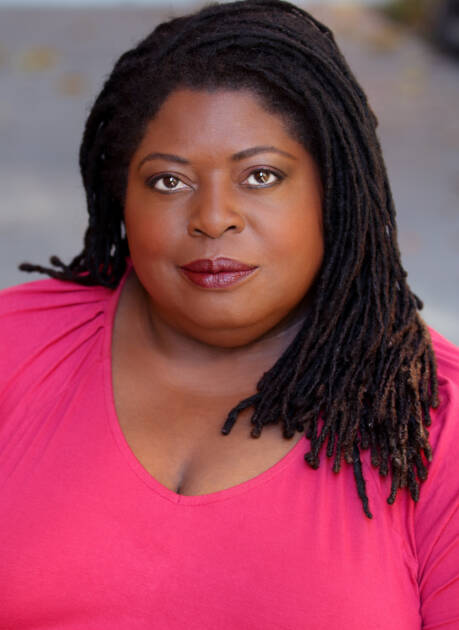 How did the role of Epiphany Johnson on General Hospital come about?
I had done an anti-smoking public service announcement that had run for a couple of years. Jill Farren Phelps, an executive producer on General Hospital at that time, had seen it and showed it to Bob Guza, who was the head writer then. Grey's Anatomy was a big hit on television and they had wanted to model the character of Epiphany Johnson after Chandra Wilson's character. My agent said I booked the part on General Hospital without even having auditioned. It was supposed to be a one-day booking, which turned into two weeks, which eventually led to my being put on contract. Epiphany's name tells you everything you need to know about the character: If you haven't already had an awakening, she's going to give you one! I remember my first scene was with Stuart Damon. I took one look at him and had to excuse myself. I stepped away and was practically screaming, "Dear Lord, It's prince charming!!!" During my second scene I found myself staring down at Rick Springfield's character, Noah Drake, in a hospital bed. I had grown up watching General Hospital, so it all was certainly a very surreal experience actually "being" in Port Charles!
Recently on General Hospital, Epiphany tells Elizabeth and Terry that she and Milo broke up. Can we hope to see a new love interest for Epiphany soon?
Drew Cheetwood, who portrayed Epiphany's boyfriend, recently moved with his wife to Minnesota. Much like the viewers, I don't always know what's next for Epiphany. I would love for Epiphany to have a new, on-screen romance.
Which of your castmates make you laugh the most at work?
Becky (Rebecca Herbst) is hilarious. Becky and I share a lot of scenes together and we have so many laughs together. She is so much funnier than I think the fans would expect.
What are some fun facts that your fans would be surprised to know about you?
I absolutely love horror movies! All movies really. There are times I will go to the cinema and watch four movies in a row. I do have a penchant for horror films though, the scarier the better! I also am a mad Scrabble player, or at least I was until Mark Samuel (Felix DuBois, GH) kicked my butt when I played him. I have four dogs, two yorkies and two chihuahua mixes, that are my four rays of sunshine. Oh, and I named my new car, an Audi Q5, Charlene, after a family friend who I just thought was the most stylish, enchanting, personable, and well-dressed woman!
You have an amazing singing voice. Do you enjoy getting to sing on General Hospital?
I love to sing! I very much enjoy singing at the Nurses Ball on GH. It is like returning to my theatre days. The entire cast and crew put so much work into the Nurses Ball and it is like learning and performing a full theatrical show in an incredibly short amount of time. I was particularly proud of working on the revamped, "Welcome to the Nurse's Ball" number a few years ago. I am always so humbled by the fans' positive responses when I get to sing on the show.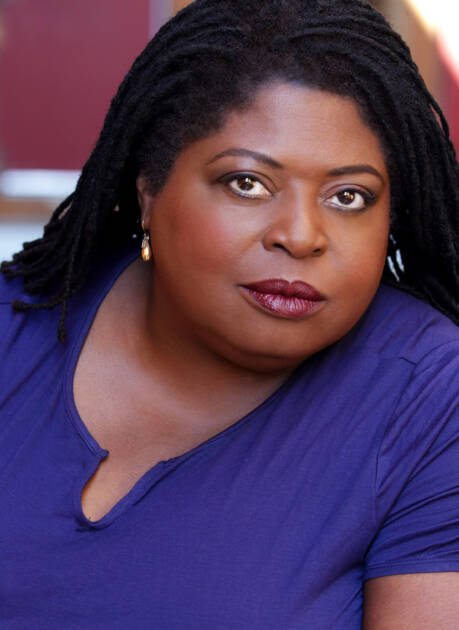 What is your funniest fan moment?
I was on vacation in London, walking down Fleet Street, when I heard a man yelling in a British accent, "Epiphany! Epiphany! Epiphany!" I thought to myself that he must have had some sort of revelation, but he was actually calling out to me! When he finally caught-up with me, I just remember laughing as he explained to me, in his delightful accent, how much he enjoyed my character and watching General Hospital. It was at this moment that I realized how widespread the love of GH really is.
What's next for you?
I am so grateful to be back filming on GH after the COVID-19 shutdown and l look forward to whatever is next for Epiphany. I am also always working on my other two businesses, Eddy Ford, which is a line of fabulous jewelry, perfumes, scents, and skin care, and Eddy Ford Entertainment, a production company for television shows and movies.
What is the best piece of advice you have ever received?
My guiding beacon in life is, "There go I before the grace of God." I try to put myself in other people's position before I snap, crackle and pop, so to speak. I also grew-up in a family that taught each of us that our word was our bond. Whenever I come to a challenge or a crossroad in life, I have found that these two principles carry me through.
Comments
comments