Whenever people tell me that they hate to exercise, what I hear is I do not like to move. I always try to recommend finding something that you will genuinely enjoy doing. I am often surprised by what that actually ends up being, which is why I love trying new workouts. From aerial arts to Zumba and everything in between, experiment and see what makes moving fun for you! This weekend I was invited to try a complimentary boxing workout at Title Boxing Club, so I channeled my inner Rocky and happily accepted.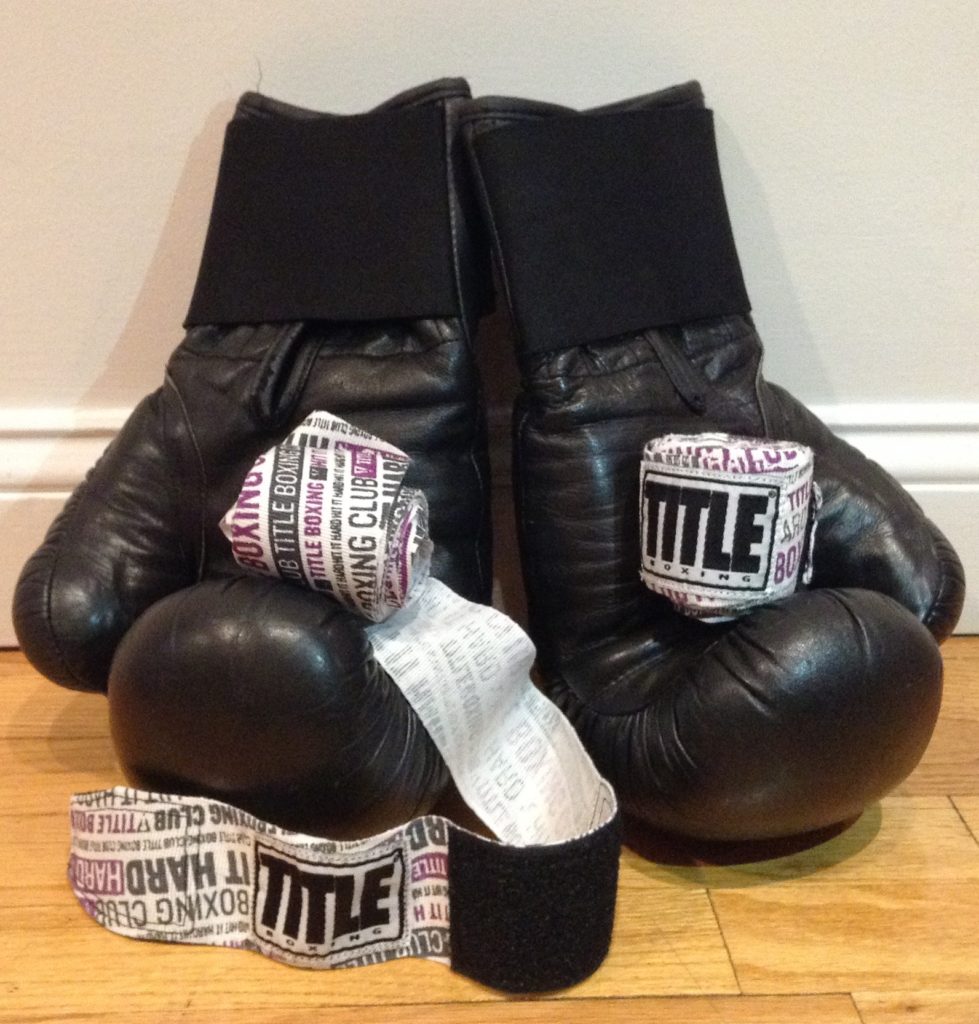 I was asked to arrive in advance of the one hour class to fill out some paperwork, have my hands wrapped, get some boxing gloves to use, and receive a brief tour. The class was called KBox60 and was a sixty-minute class. The instructor, Jenn, was very encouraging and upbeat and, in addition to her walking around the class, there was another trainer also walking around during the class to help anyone who needed assistance and to encourage them when needed.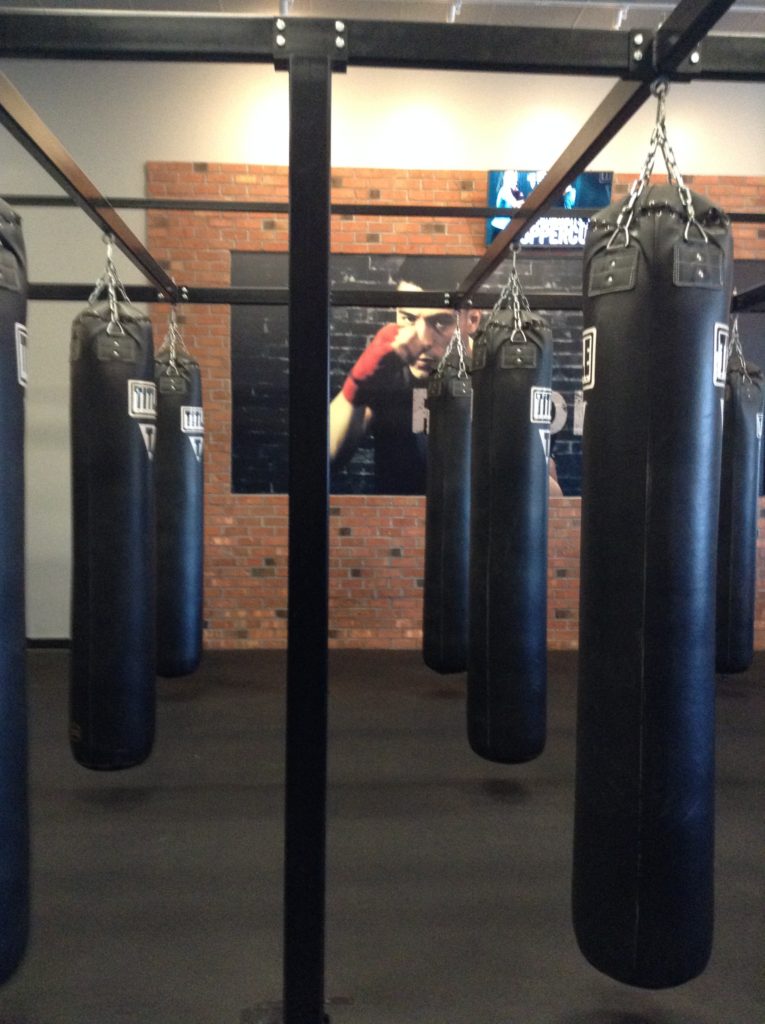 The class began with a fifteen minute warm up of calisthenics and agility drills. There is a large digital clock on the wall and I noticed that the class really adhered to the schedule. The warm up and drills were followed by eight rounds of heavy bag work of kickboxing combinations and footwork. The drills were a series of punches such as jabs, crosses, hooks, and uppercuts. Each round was three minutes long, which ended with ding of bell, and was followed by a one minute rest. The heavy bag portion of the workout really kept my heart rate elevated and I do not think I ever drank so much water during a workout class. Several times I found myself looking for Mickey or the cornerman person to squirt some water in my mouth, as getting the gloves off and get a drink in the minute time frame was a challenge unto itself. Despite the fun and energizing Top-40 music being played during the class, it was almost impossible to not hear the theme from Rocky playing in my head.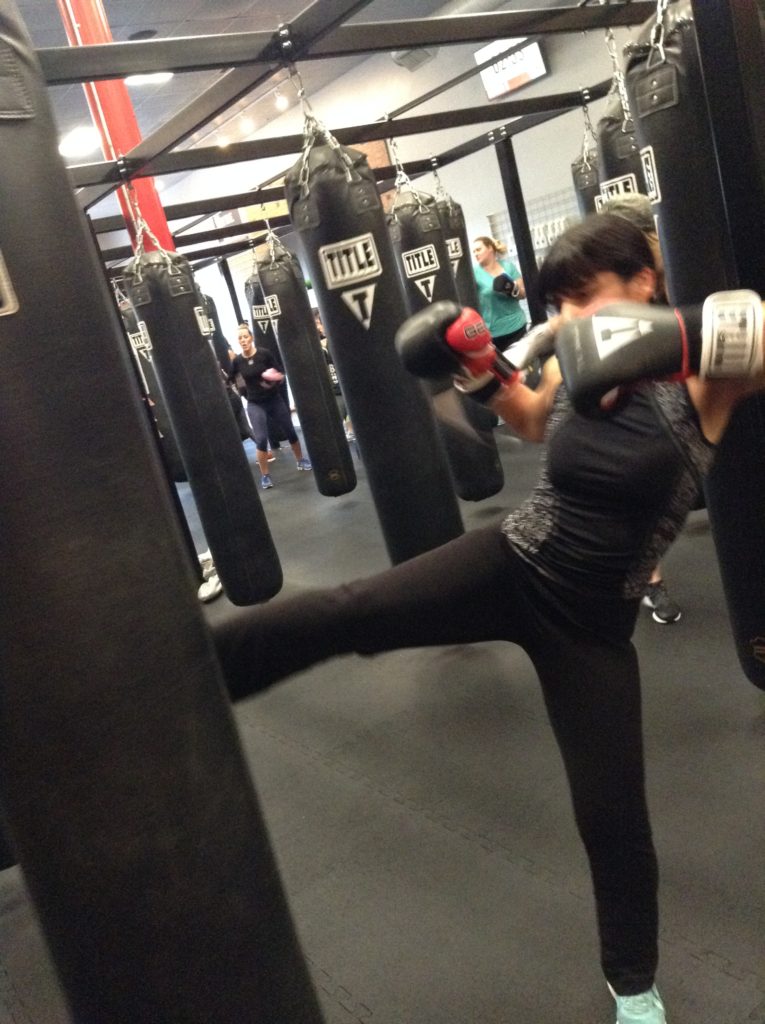 When the final round was done, the class began a fifteen minute core/abdominal workout segment. You could use a medicine ball if you wanted, which I did, and they had a variety of weighted medicine balls to choose from. I found this section to be a great core workout. It was a good balance of moves that provided a challenging workout and I felt it worked my entire ab region.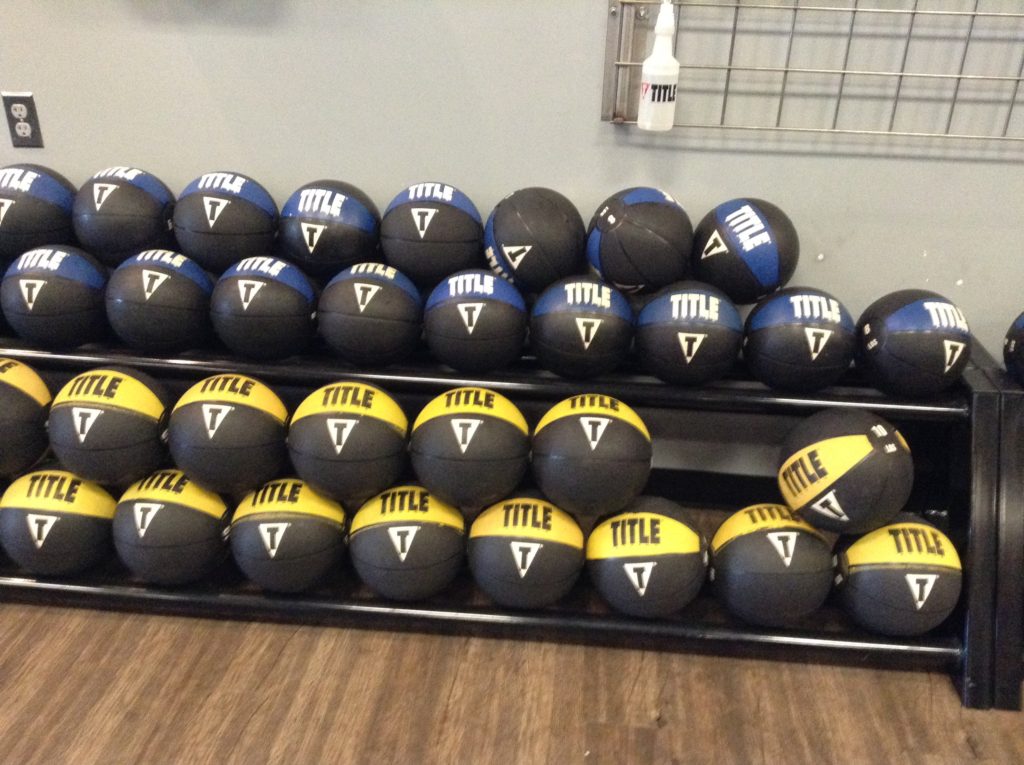 It was fun to see the wide variety of people that the class attracted, as there were men and women at all levels of fitness and ability, and the instructors were motivating and encouraging. When did just having fun and movement become exercise and something we think we do not like? Experiment with a variety of workouts until you find the ones that are a real knockout!
The author, Charlene Bazarian, is a fitness and weight loss success story after losing 96 lbs., who has been featured in Good Housekeeping, Oxygen Magazine, Pop Sugar Fitness, First For Women Magazine, Boston Magazine, Fitfluential, Muscle and Strength, The Sun, Daily Mail, and other publications and is known for mixing a no nonsense style of fitness advice with humor on Facebook at FBJ Fit and her blog at Fbjfit.com.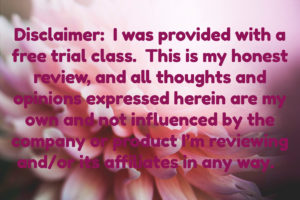 Comments
comments