If I told you I sat down with Steve Burton to talk with him about passion and cheating, you may think that I was asking the popular actor, who portrayed such fan favorite characters as Jason Morgan on General Hospital and Dylan McAvoy on The Young and the Restless, to dish on his experience as a soap star.  It wouldn't be a bad guess, as I have watched General Hospital since birth.  My mother would close her bridal shop to watch the show each day and I was right there with her watching from my playpen.  Even now, I DVR the long running soap and hop on my exercise bike to catch up on the latest romances, trials and tribulations in the lives of the good citizens of Port Charles.
The nature of our talk, however, was about his passion for fitness and the decision to launch Burton Nutrition, a family venture featuring a line of health and wellness products, as well as a social community to help offer support and encouragement to those looking to lose weight, get in shape and improve their fitness levels.
Anxious to learn more about Burton Nutrition, I wrote to inquire about reviewing their protein powder.  I was then sent a sample of  their vanilla flavor to try.  In a happy turn of events, Steve was appearing in Boston the following week, and we were able to schedule some time to meet so he could share some insight into how Burton Nutrition came to be.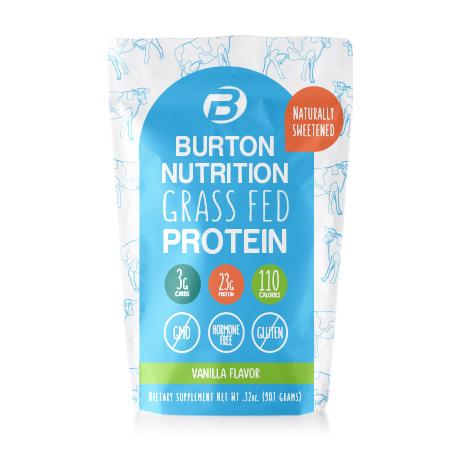 Prior to meeting Steve, I had watched several of his Facebook Live videos for Burton Nutrition.   He discussed how vital protein is to your nutrition as it, among other things, helps build muscle, repair tissues and balances hormones. Protein helps you feel fuller longer and, unlike refined carbohydrates and fats, which are a mainstay in many people's diets, proteins are not stored by the body.  One viewer asked him if he ever has a "cheat meal."  His answer really resonated with me as he replied, "I don't like that term.  Who are you cheating?  Yourself?"  I found myself nodding in agreement as I think that it's important to think of food as a choice, rather than something that is inherently good or bad. Food choice shouldn't become a never-ending battle of 'deserved' versus 'deprived.'
I have tried many protein powders, and I was eager to try the Burton Nutrition because its label boasts a natural, non-GMO formula, with 23 grams of protein per serving and has an ingredient list I can recognize and pronounce!  I sampled it first as a shake first. As promised, the vanilla flavored powder mixed well, wasn't clumpy, even when simply mixed in a shaker bottle, and also didn't have a gritty taste.  The Grass Fed way is naturally sweetened with Stevia so it didn't leave an aftertaste the way powders containing artificial sweeteners often do.
One of my favorite ways to use protein powder is to mix it into my oatmeal and the Grass Fed dissolved well and was an effective way to add a great protein boost.
I was happy to learn that you can also cook with the Grass Fed Whey, so the powder found its way into my aptly named, "If you haven't had an actual oatmeal cookie in a really long time this will be like an oatmeal cookie," recipe, and I became an instant fan of how easily Get Fit was to bake with.  When I've baked with other protein powders, there are times when the powder can be dry and not mix well with the other ingredients.  Burton Nutrition also offers a variety of recipes on their site under the category of "Make My Shake a Meal." 
When I sat down with Steve, I had a list of questions regarding what prompted him to start this venture, and I also had some specific questions about Burton Nutrition. I was more than a little surprised that he also asked me to tell him a bit more about my story.  Steve explained that being in shape as an actor was part of the job description, but he really fell in love with fitness.  I told him how weight training had been life changing for me and I explained how it helped me battle back from gaining 96 lbs. over the years. I also related how I had begun working out with home workout DVDs and then began training with Carla Dunlap, a former Ms. Olympia.  Steve was a fan of body builder, and former Mr. Olympia, Frank Zane, and we both acknowledged the undeniable influence of Arnold Schwarzenegger on fitness and nutrition.  I'm often surprised by life's quirks.  While sharing my philosophy on fitness and nutrition and helping others struggling with obesity, I learned that, despite taking vastly different paths, Steve and I share a lot of the same fitness philosophy, as well as the realization of how vital the nutrition part of the equation is.
The Burton Nutrition line was conceived by Steve, his wife, Sheree, who is certified in nutrition, and Jon Gustin, Steve's brother-in-law, a celebrity trainer and certified nutrition specialist.  It was a culmination of a passion for health and wellness, a lack of finding the perfect protein for themselves, and seeing the widespread struggle of others trying to get in shape and lose weight, that laid the groundwork for the birth of Burton Nutrition.  Steve told me that, by talking to so many people struggling with their weight, he not only recognized the need for high quality and natural products, but also learned how important it was to provide consumers with a supportive community as well.   In researching protein powders, I learned that many of them use a balance of isolate and concentrate and that the Grass Fed was a pure isolate powder.  Steve explained that the reason for going with all isolate was twofold:  First was his own personal experience of getting the best results with isolate protein; and second that the concentrate form of the powder was not as conducive to being sweetened naturally by the Stevia.
We continued talking about the challenges of maintaining fitness and nutritional goals while juggling a busy lifestyle, and especially when traveling.  I always tell people to be prepared and I smiled when he told me that his wife had packed him some homemade protein muffins using the Grass Fed powder.  I then shared with him my theory that, "Vodka leads to Oreos."  We both recognized that the quest for a fit body and a healthy lifestyle is fluid and ongoing.
I found it interesting that an actor who has always been buff, and a fitness blogger who lost half her body weight, could be so passionate about sharing what they knew and in trying to create a community and platform to help others. I must confess, I did get swept away by our conversation.  It was fun for me to find such a surprising, kindred spirit and learning more about what has become my go to protein powder!  "My soap fan friends will never forgive me for this, but I never did get around to asking whether Steve might reprise his role as Jason Morgan or if his character of Dylan McAvoy may ever find a way out of the Witness Protection Program.  In true soap opera fashion, I guess we will all have to just stay tuned!
If you want to try the Grass Fed Protein or other Burton Nutrition products, click here for a 10% discount:
http://burtonnutrition.refr.cc/charleneb
The Grass Fed was gifted to me to review, and note that affiliate links in this post may generate a small commission, however the content of my posts and review are my own true opinions and are not influenced by any partnerships or collaborations.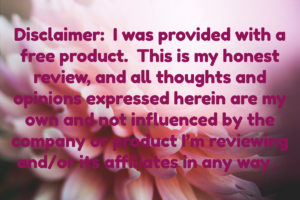 Some of the links in this post are affiliate links and if you go through them to make a purchase I may earn a commission. Keep in mind that I link these companies and their products because of their quality and not because of the small commission I may receive from your purchases. The decision is yours, and whether or not you decide to buy something is completely up to you, but I take my referrals and recommendations very seriously and only recommend products I truly use and believe in.
Comments
comments