By Charlene Bazarian and Trisha Pallotta
This Valentine's Day you may not be able to be with the one you love but, as Stephen Stills wrote in the popular song, you can love the one you're with… which, because of COVID and social distancing, may very well be yourself!
Regardless, before you give your heart away, why not make sure it is beating in top form? Give yourself a healthy dose of self-love straight from the heart. Heart disease can begin in your formative years but, if you think you are too young or too old to take action, think again! When it comes to caring for your heart health, it is never too soon nor too late. The good news is that substantive changes to improve your heart health can occur in as little as three months.
Giving yourself some much needed self-love by adding in vitamin and antioxidant rich foods into your meal plans and fitting in some heart pumping exercises doesn't have to be a complicated affair. A few simple swaps in your diet and pep in your step can pack a healthy punch that will have your heart aflutter… in the best possible way. What better day than Valentine's Day to start?
You have probably heard the expression, "Eat the rainbow," but think in terms of colorful fruits and veggies, not bright colored candies! Want a happy heart? Start from the inside out. Increasing your intake of antioxidant rich foods have been linked to reducing your chances of getting heart disease. Think of antioxidants protecting your body's cells like gloves or mittens protect your hands in the winter. So start your day by ditching the morning bagel and opt instead for some hearty oatmeal. Toss in some chopped dates or crushed walnuts to add some fiber and protein, or add some blueberries or pomegranate seeds for some powerful antioxidants. The mix-in options are limitless.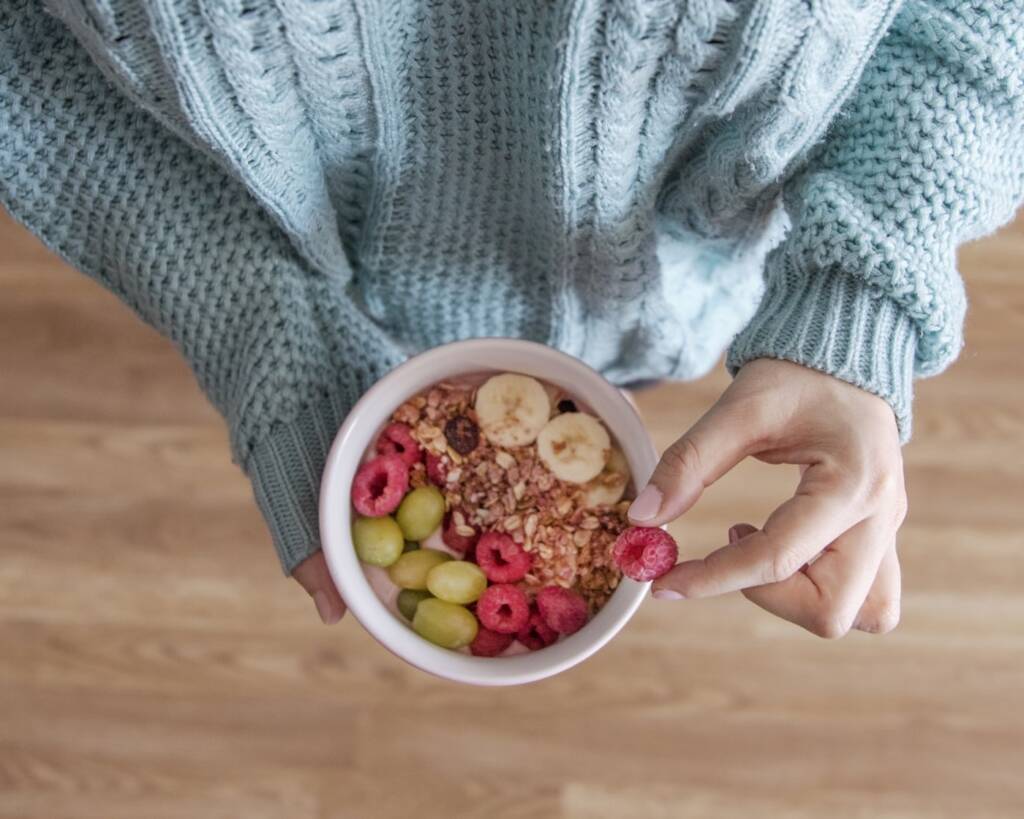 Take yourself for a romantic, but brisk, walk, or maybe a bike ride or swimming session, as nothing shows your body love more than some heart pumping cardiovascular exercise. Regular aerobic exercise can cut your risk of heart disease in half and lower your LDL (think "L" for lousy!) cholesterol, while also boosting your HDL (think "H" for healthy!) cholesterol. Think hot and heavy in terms of your level effort, aim to elevate your heart rate, and get yourself breathing a bit heavier.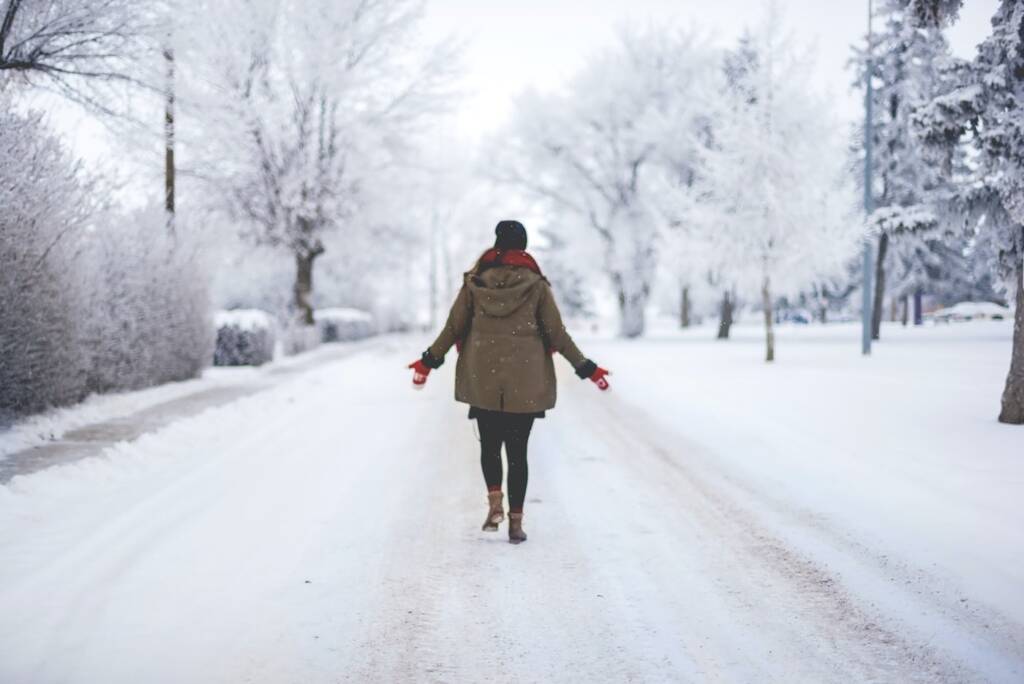 Time for lunch? Put down that burger loaded with trans-fat and sodium and create your own healthy fast food. Try a vegan option with a low carb wrap stuffed with dark, leafy greens, like baby spinach or kale, along with chopped tomato and avocado. Drizzle with some olive oil and sprinkle with some of your favorite spices for a lunch option that is as delicious as it is nutritious.
Dreaming of sweets for Valentine's Day? A high sugar diet is like a bad boyfriend because it can hurt your heart! This is true regardless of your weight, so give it some thought before feeding that sweet tooth. The news isn't all heartbreak though, as studies show that rich, dark chocolate can be a good source of antioxidants, reduce your blood pressure, lower your risk of stroke, all while satisfying your craving for sweets.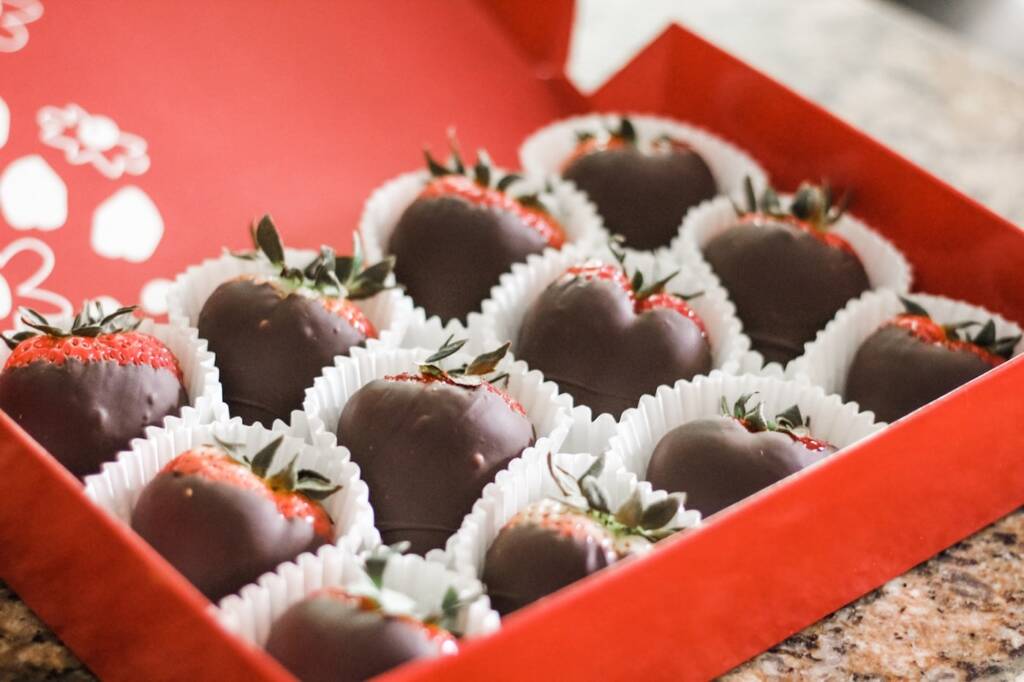 Dinnertime can really be a time to share some love. Salmon, chicken, tuna, and legumes should make regular appearances on your dinner menus. High fiber foods may also help lower your LDL so, when choosing a side dish, nix the white rice and try farro, a deliciously nutrient-rich grain that is high in fiber. Sweet potatoes are always a great option as a nutrient powerhouse.
Speaking of love, who doesn't love snacking… but be sure to choose some snacks that will love you back. Pineapple, mangos, apricots, nuts and nut butters, carrots, and red and yellow peppers with some yogurt dip all will have your ticker singing a love song in no time.
When it comes to your heart, think in terms of trying to eliminate or reduce your intake of sugars, red meats, and processed foods, while increasing your activity level. Incorporating a few tweaks and modifications here and there cannot not only add years to your life, but also quality of life to your years, and what's not to love about that?
About the authors: Charlene Bazarian is a health and lifestyle writer as well as a fitness and weight loss success story after losing 96 pounds. She mixes her no-nonsense style of fitness advice with humor on her blog at Fbjfit.com , Facebook at FBJ Fit and @FBJFit on Instagram. Trisha Pallotta is the owner of Mademoiselle Luxury Consignment and is on Instagram @mademoiselleluxconsignment.
Comments
comments